I love it when I can dive into the imagination of my children. This happens in a variety of ways—stumbling upon their play worlds, coloring alongside them and asking them open ended questions. Their minds are so colorful, cheerful and welcoming.
Cooking and baking is another way to experience their imagination. When I make intentional time to cook and create together, I love to ask them…
"If you could cook anything what would it be?"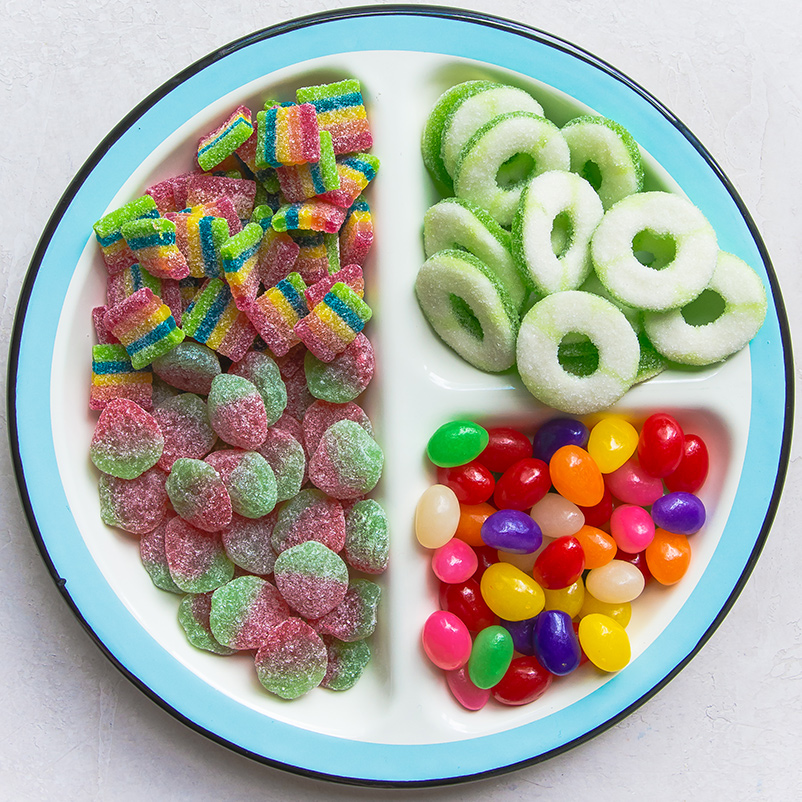 I've received many answers from Cherry Chocolate Chunk Ice Cream to Blueberry Cheddar and Ham Grilled Cheese Sandwiches to "Skip-It" Sauce (a condiment that combines ketchup and ranch, developed and named by my six year old). I try my hardest to create what they want to see come to life.
Another way I try to make "food dreams come true" is by taking them to Market Street. I ask them what sounds good, give them a little grocery cart and let them "shop." *I do guide them to select certain ingredients to help make their recipe ideas a reality and to prevent a cart full of goodies.*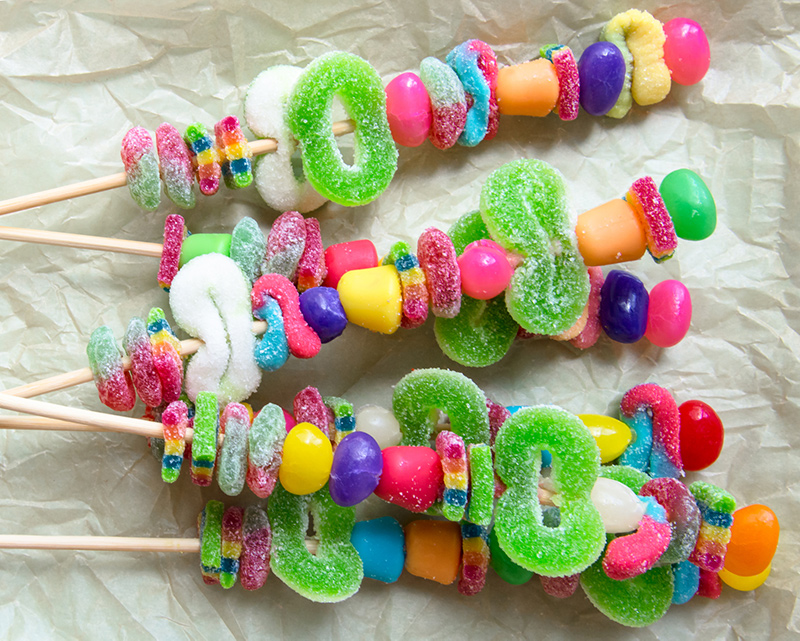 Recently I gave them freedom in the candy aisle to create a certain sweet treat: Candy Kebabs.
Candy Kebabs are a child's dream come true: wooden skewers, loaded from end to end with bright sour gummy candy. This sweet treat is a magical and a sugary extravaganza; one that your children can easily participate in.
These sweeties are perfect for an end of the school year celebration. Load the kids up in the car (or let them shop online!) and take them to Market Street's most sugary location: the candy aisle.
Allow your children to select gummy sour candies like sour patch kids, gumdrops, apple rings and gummy worms. Then, pop over to the utensil aisle and grab wooden skewers and plastic treat bags. Once home, you and your kids will be adding patterns of mulit-colored and multi-shaped candies to the skewers.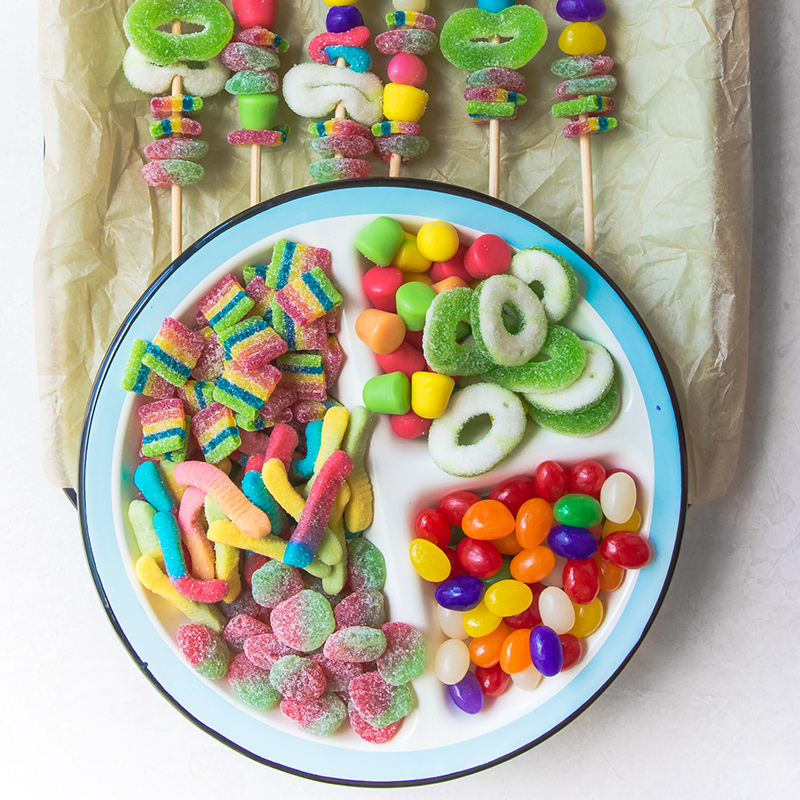 Bag them all up and prepare to use them in a variety of ways from teacher and neighbor gifts to last-day-of-school celebration fun.
These Candy Kebabs are the perfect way to let your children create in the kitchen and to show you how magically sweet their little worlds can be.
Disclosure: This is a sponsored post on behalf of Market Street. All opinions are my own.
Candy Kebabs
Ingredients
Air Heads Xtremes Rainbow Berry Bites

Apple Rings Candy

Dots

Sour Gummi Worms

Sour Path Kids "Strawberry"
Instructions
Hold the blunt end of the skewer. Using the pointed end as the starting point, place one piece of candy on the pointed end and pierce the candy. I prefer to start with a flat and wide piece of candy, like the Rainbow Berry Bites.

Pull the piece of candy towards your hand. Leave about 3 inches of space between the end piece of candy and your hand. Continue this process alternating between shapes and sizes of candy.

Leave one to two inches at the top of the skewer. When the skewer is full of candy, slice off the pointed end. Place the candy in a plastic bag. Remove when ready to serve.
Notes
Part of the fun of this sugary treat is a choosing a variety of candies to use. Be sure to select a variety of shapes and sizes. Be careful when placing the candy on the skewer. The pointed end can hurt. Don't feel obligated to fill then entire skewer with candy. Sometimes I only work with half to a quarter of the skewer. If you want to place all the kebabs in one bag, wrap each individual skewers in parchment paper. This prevents them from sticking to one another.
wooden skewers