The oven is quite the central piece to a home during the holiday season. From this kitchen appliance comes scents that reach far into the house, creating an aromatic haven—whether sweet or savory.
Recently, my home has been filled with the spiced and sweet flavors of Cinnamon-Brown Sugar Baked Apples. This recipe, easy in assembly and minimal in ingredients is beckoning to become a new holiday tradition whether for breakfast, lunch or dinner. From its rich apple flavors to its simplicity in construction, this Cinnamon-Brown Sugar Baked Apples recipe is a holiday standout.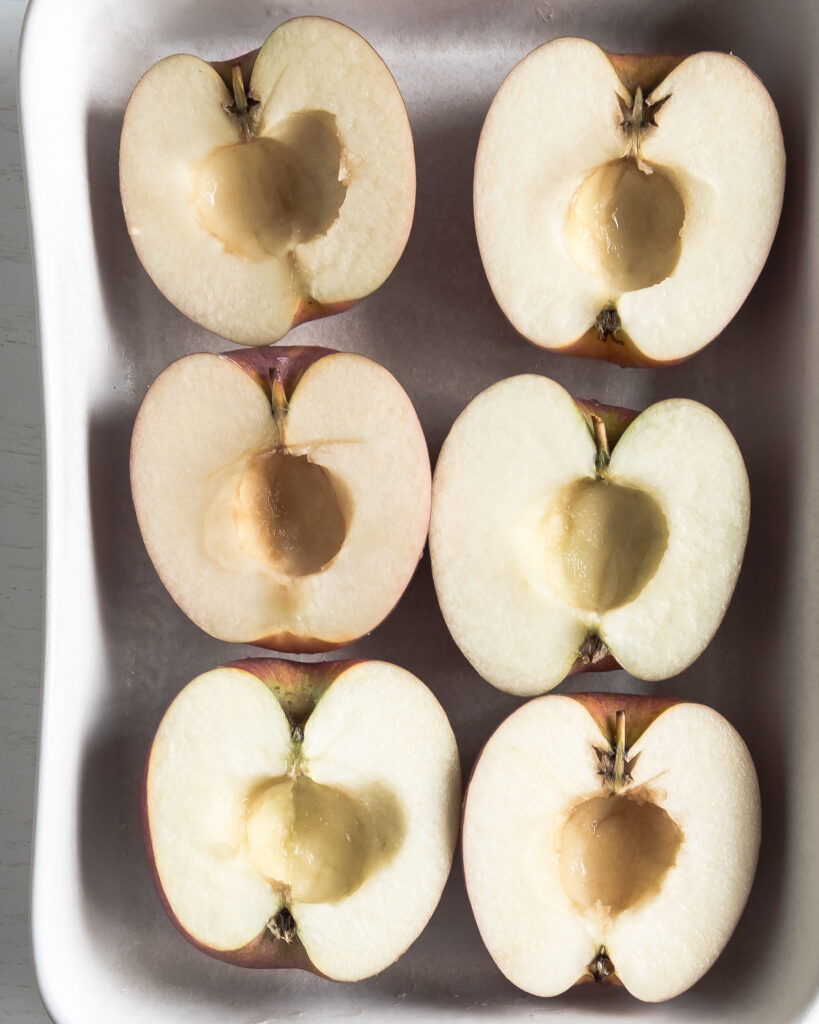 The key to creating the best possible Cinnamon-Brown Sugar Apples, is found within the apples selected. I have found a sweet, not too sour, crisp apple makes this recipe even more of a star. I tend to grab a handful of Honey Crisp apples, but there are times where Pink Ladies or Fuji call my name. Whatever apple variety is desired, I have come to rely upon Market Street and their glorious bounty of apples.
The fall and winter produce selection at Market Street is always top-notch and reliable. Their selection is ample and the quality is impeccable. From organic to conventional, Market Street provides this season's best apples to fit all your dietary and budget needs.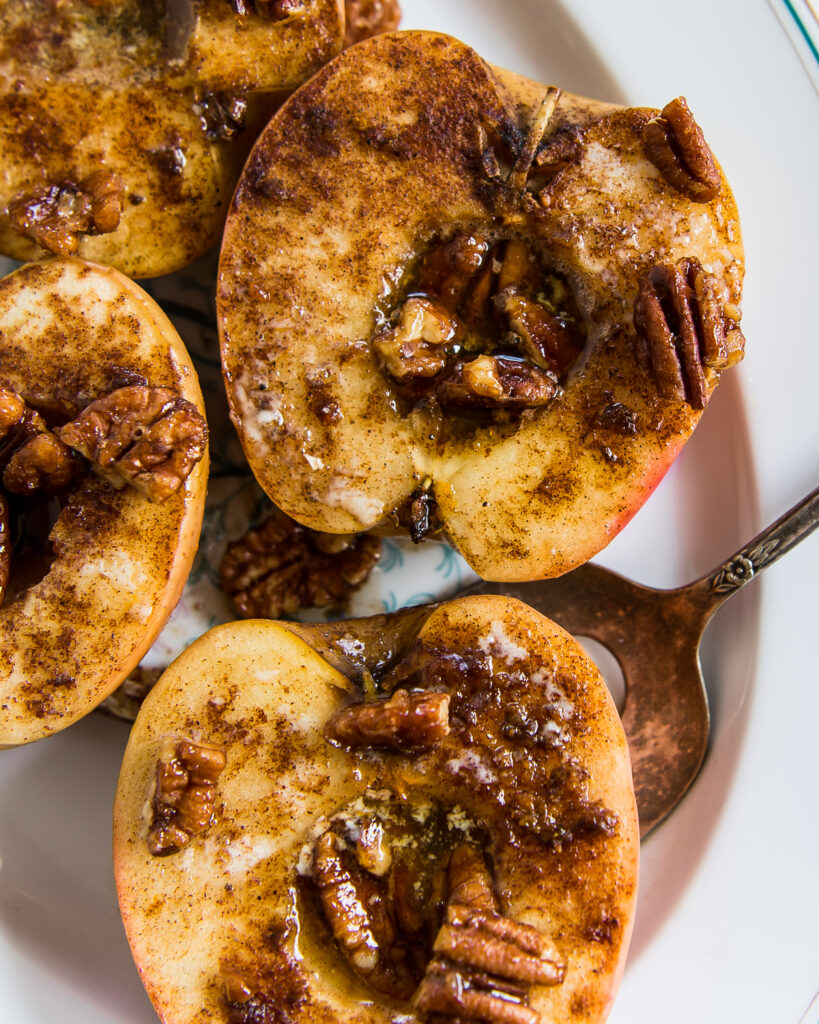 I have fond memories of my grandmother and apples. I recall here ability to skin an apple with a paring knife in one incredible long curl. She would then slice the apple in half and magically core the apple halves in a smooth and quick movement. Unfortunately she did not pass down her ease with apple coring and peeling to me. If you find yourself in a similar situation, I suggest using a small melon baller to core the apples. This kitchen tool, while limited in its uses, is brilliant when it comes to coring apples.
So, while you're picking apples at Market Street, wander over to the kitchen goods aisle and pick up a melon baller—it will help make this recipe come together even quicker!
With seasonally ripe apples and a combination of cinnamon, brown sugar and butter you are on your way to creating a gluten-free, versatile and charming holiday sensation.
Disclosure: This is a sponsored post on behalf of Market Street. All opinions are my own.
Cinnamon-Brown Sugar Baked Apples
Ingredients
3

tablespoons

,

diced unsalted butter (plus more for greasing the pan)

3

apples

,

6 halves, halved and cored

1/4

cup

brown sugar

1/4

teaspoon

kosher salt

1/2

teaspoon

ground cinnamon

pinch

ground cardamom

pinch

nutmeg

zest of 1 orange

1

cup

chopped toasted pecans

,

optional topping
Instructions
Heat the oven to 375 degrees. Grease the interior of a medium-sized baking dish.

In a small bowl, combine the sugar, salt, cinnamon, cardamom, nutmeg and orange zest.

On the back side of each apple half, make a small slice, removing a small amount of apple skin to create a flat surface. This will stabilize the apples and ensure that they can securely rest in the baking pan without wobbling.

Place the apple halves, skin side facing down in the baking dish. Evenly distribute the sugar mixture on top of the apples. Top with the diced butter (I like two small pieces per apple half). Place into the oven and bake for 45 minutes for al dente apples to 1 hour and 15 minutes for soft apples. Remove from the oven and top with optional chopped pecans.

Serve warm by themselves or with a scoop of vanilla ice cream.
Notes
You can easily increase this recipe to 4 to 5 apples (creating 8 to 10 halves). Slightly increase the amount of brown sugar, cinnamon and butter used. Keep the cardamom and nutmeg at a pinch, since these ingredients pack a punch of flavor even in small amounts. If you prefer an al dente apple, bake at 45 minutes, as listed. This recipe can be made ahead and then stored in the fridge for up to 24 hours. To reheat, place into the oven and gently warm over a low