If I see a savory dip you better believe I'm grabbing a vessel of some sort to try it out.
Dips. There are so many to choose from: brie, smoked salmon, caramelized onion….how can I even begin to name them all. The list is varied and full of tasty options.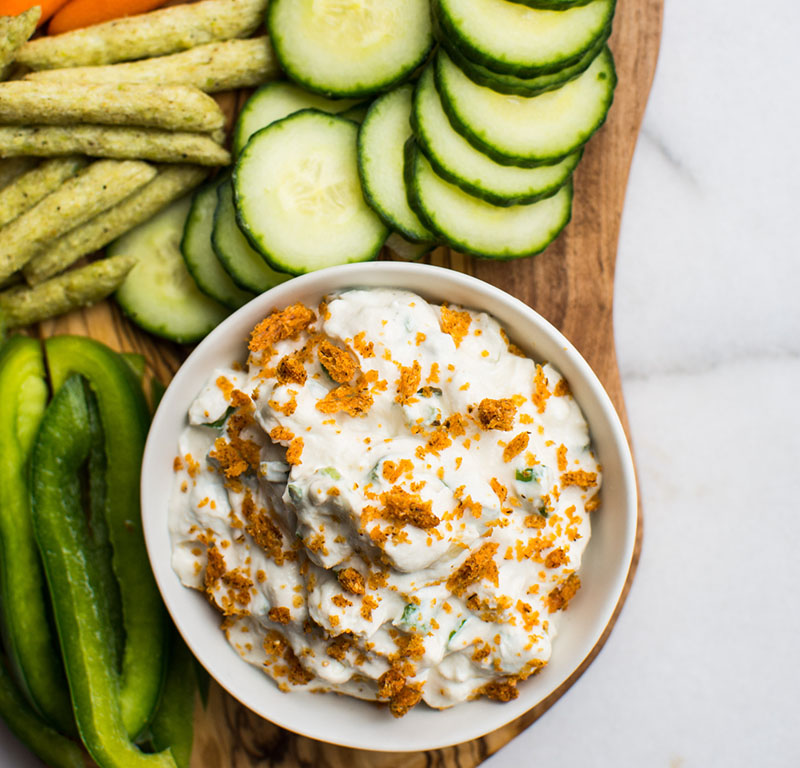 I find many addicting dips to be laden with sour cream and cream cheese. Of course I could tell you that I try to avoid these types of goodies at all cost, but that would be a lie.
However, that's why I like a variety of snacking recipes. Everything in moderation, right?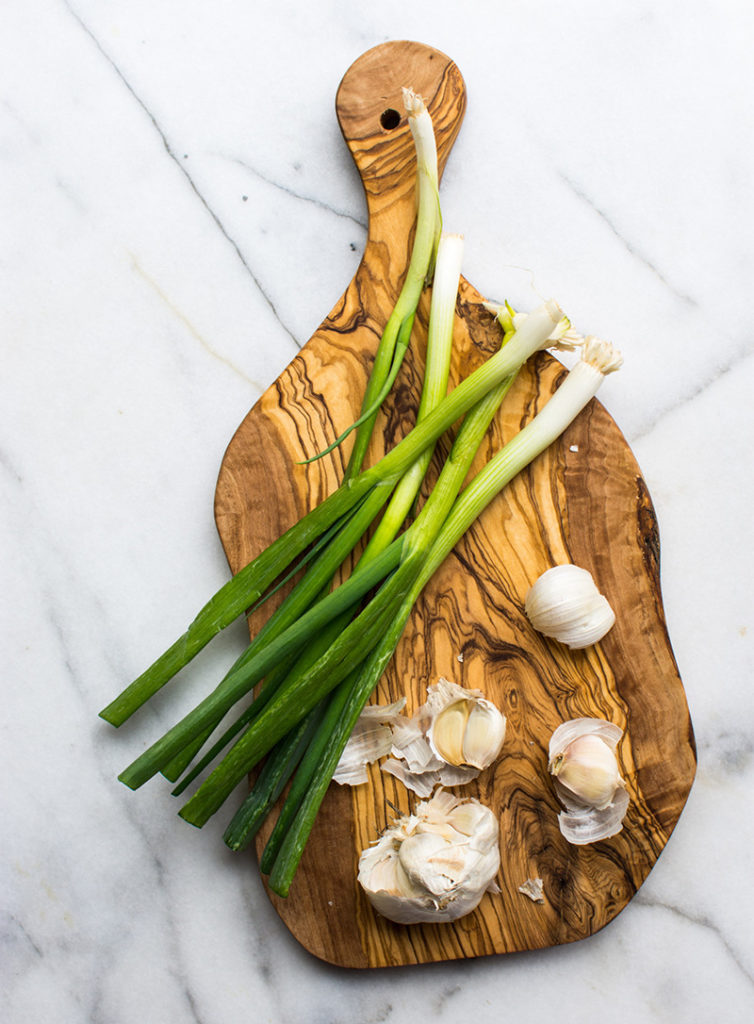 The beauty of Tahini Yogurt Dip is that there is no sour or cream cheese. There's greek yogurt, tahini paste and goat cheese. These elements combined with garlic, green onion and fresh lemon juice create a an ideal creamy, savory and addictive dip (that might be a touch healthier than the other options you're normally offered).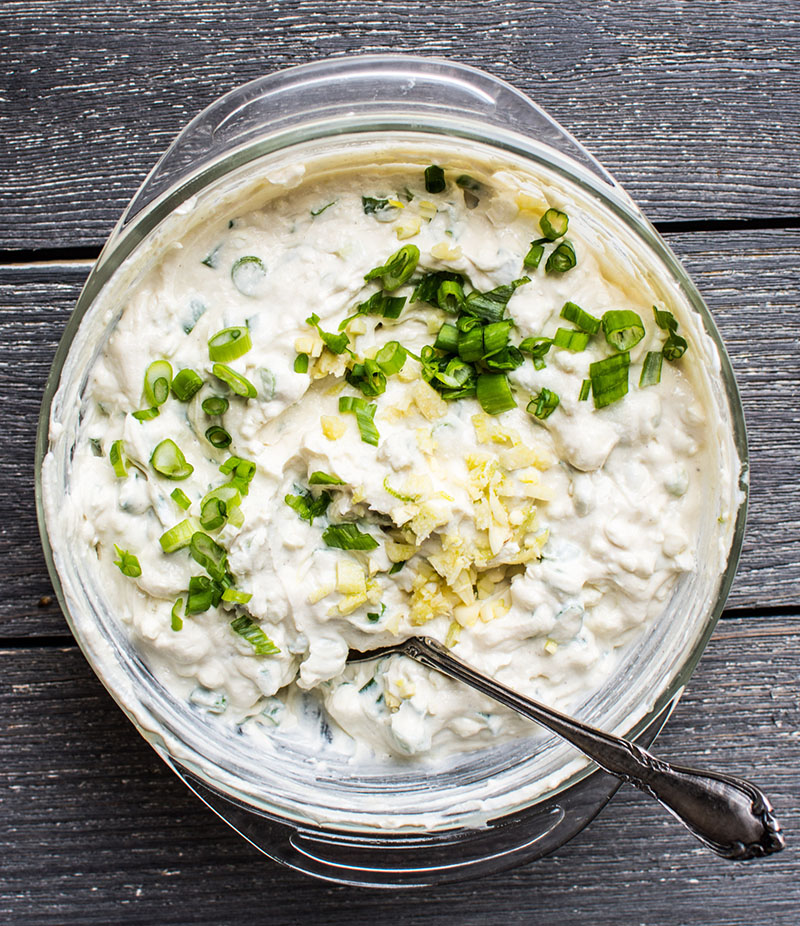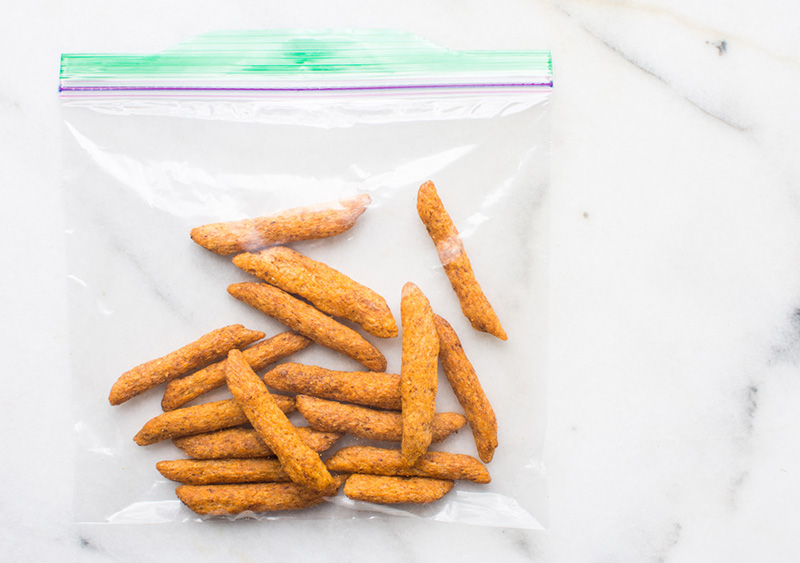 The cherry on top of this dip is the crumbled Harvest Snaps Lentil Beans (my favorite flavor to use is Onion Thyme). These delicious crunchy snacks add a pop of flavor and color that make the dip well-balanced.
Next time you're needing to dip into the hearts of your dinner guests (or just you and your favorite people) whip up a batch of Tahini Yogurt Dip, grab a bag of your favorite Harvest Snaps and go.to.town.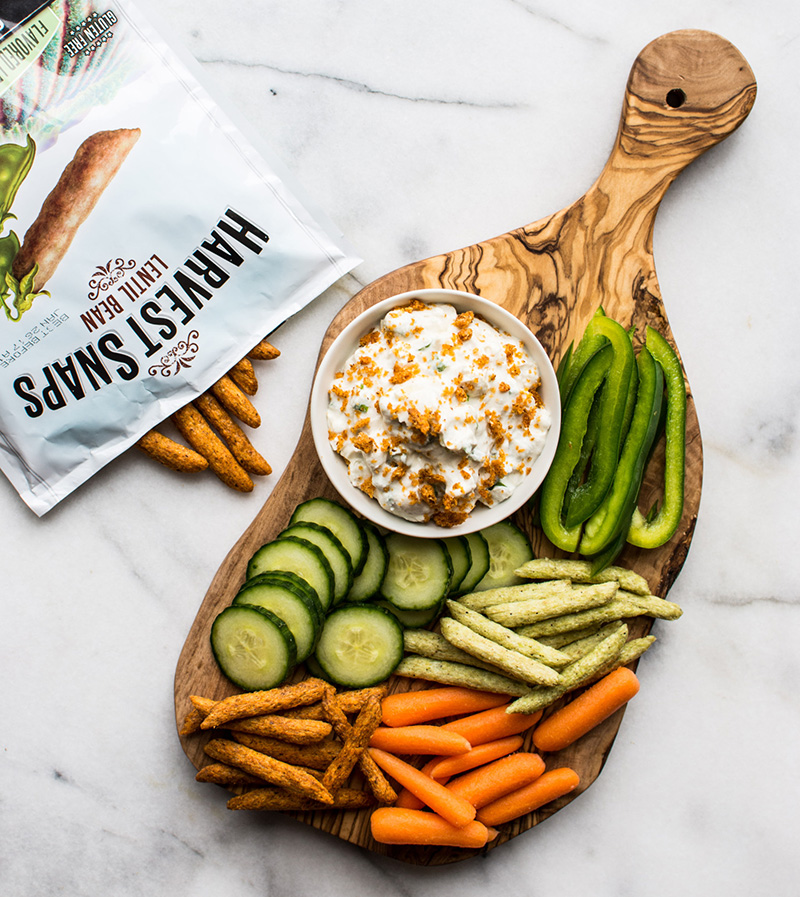 P.S. Leftovers belong on toast. Now go and dip to your heart's content.
Tahini Yogurt Dip
Ingredients
1 1/2

cups

greek yogurt

3

tablespoons

extra-virgin olive oil

3

tablespoons

tahini paste

1

teaspoon

kosher salt

1

cup

crumbled goat cheese

1

cup

green onion

,

chopped

4

garlic cloves

,

chopped

juice of 1 lemon

Onion Thyme Harvest Snaps

,

crumbled
Instructions
Place all ingredients, except for the Harvest Snaps into a medium sized mixing bowl. Stir well to incorporate. Place in the fridge for at least 1 hour.

Meanwhile, place a handful of Harvest Snaps into a baggie. Using a measuring cup (or another preferred hard object) crush the Harvest Snaps.

Remove the dip from the fridge. Top with crumbles and serve with Harvest Snaps and an assortment of veggies.
Notes
Tahini paste is ground sesame seeds and can be purchased at most grocery stores. Be creative with the flavor of Harvest Snaps you choose to top the dip with. I was drawn to Lentil Bean Onion Thyme. This dip is also excellent as a spread on toast or sandwich. I use 2% fat greek yogurt, however feel free to use the 0% fat option if preferred.
Disclosure: This is a sponsored post on behalf of Harvest Snaps. All opinions are my own and I appreciate your support of the brands and companies I love.