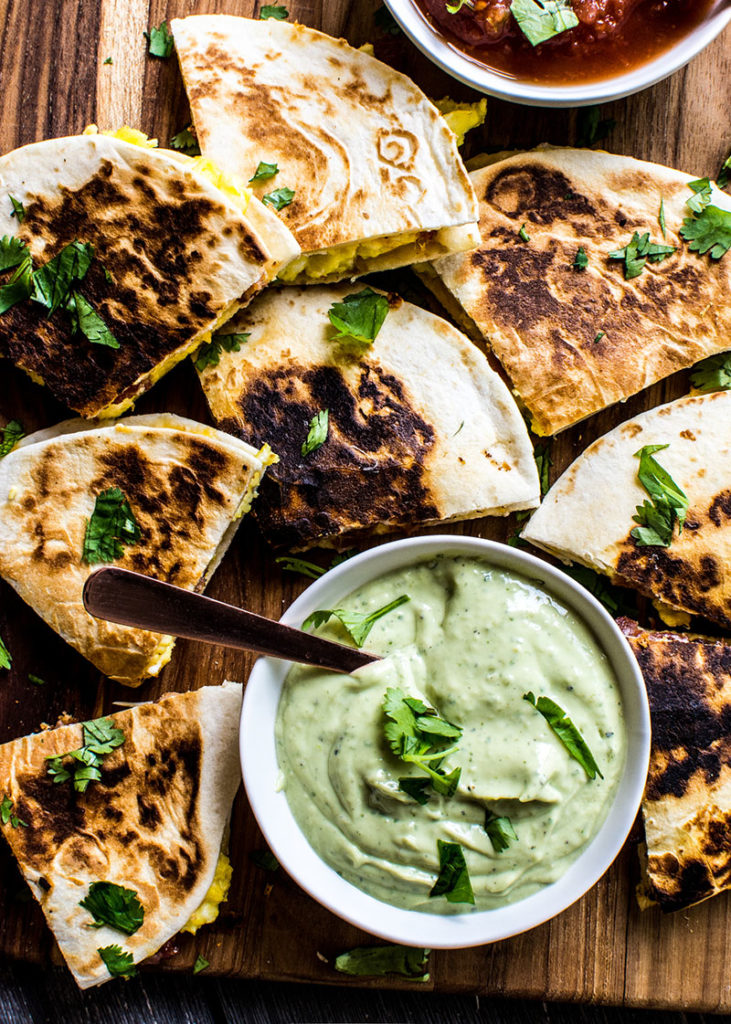 We are a quesadilla family, hopefully you are too.
Didn't finish all the steak last night? Roasted cauliflower still not eaten? Leftover chicken? Only cheese and tortillas in the fridge?
Not a problem. Make quesadillas.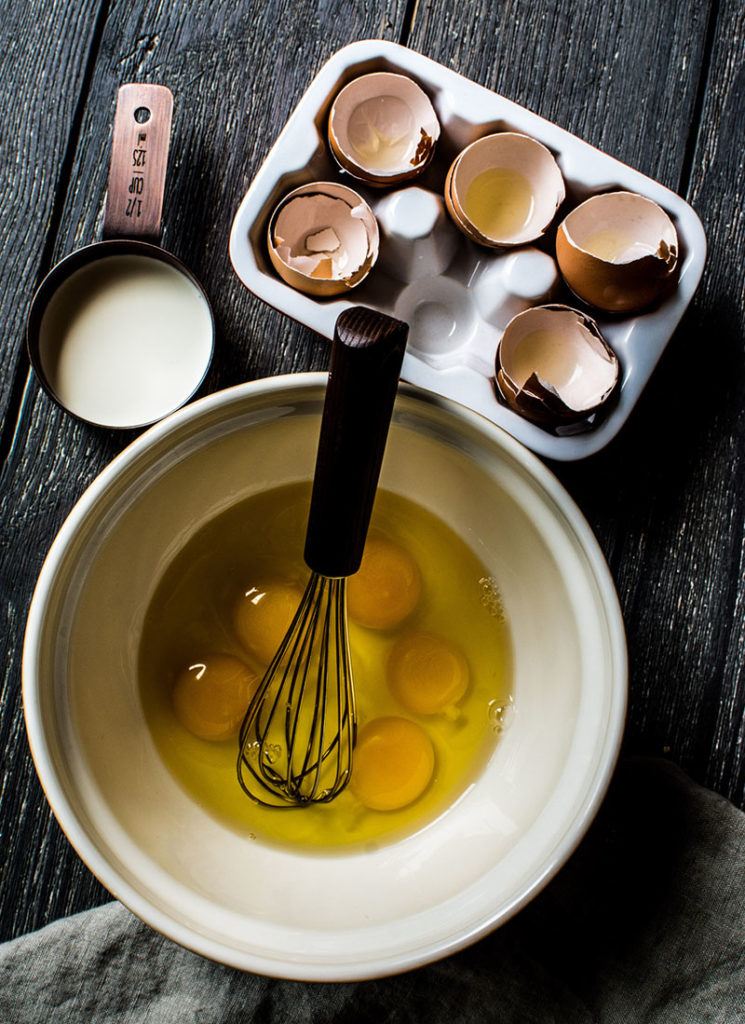 Grab some flour tortillas, add some shredded cheese (Mexican blend is my favorite) and if there's a bit of time, sauté a sweet onion or two.
What about eggs?
Glad you asked.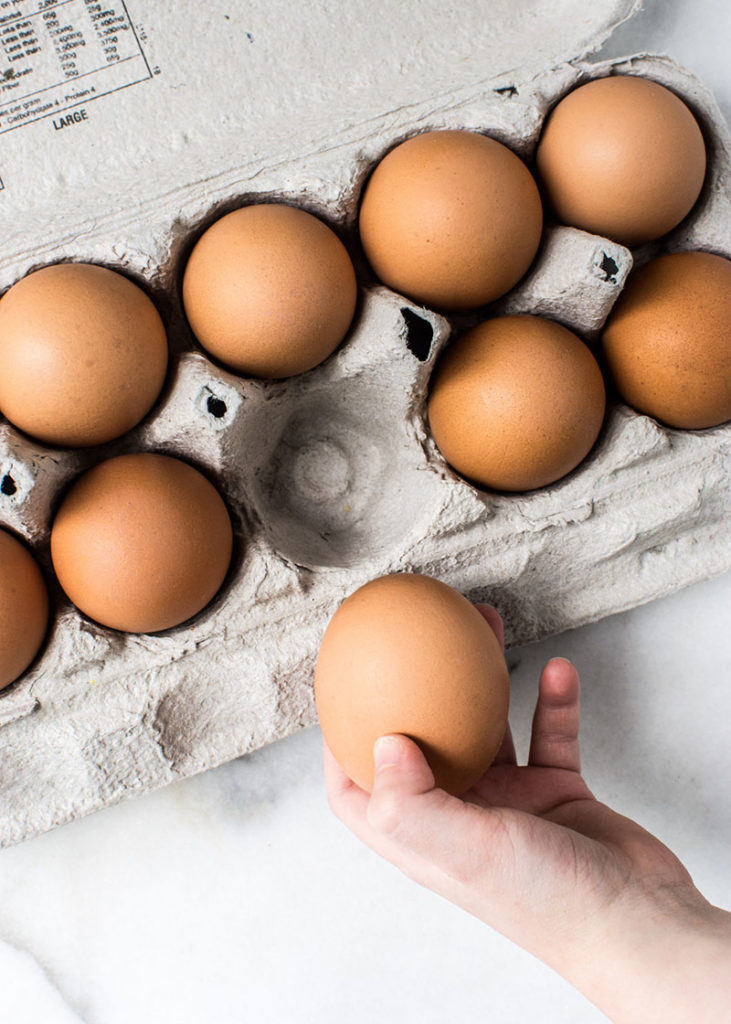 Eggs are a perfect addition to the quesadilla formula. Combine scrambled goodness with crispy bacon, cheese and maybe some green chiles or avocado slices. Serve warm topped with cilantro and sides of sour cream and salsa.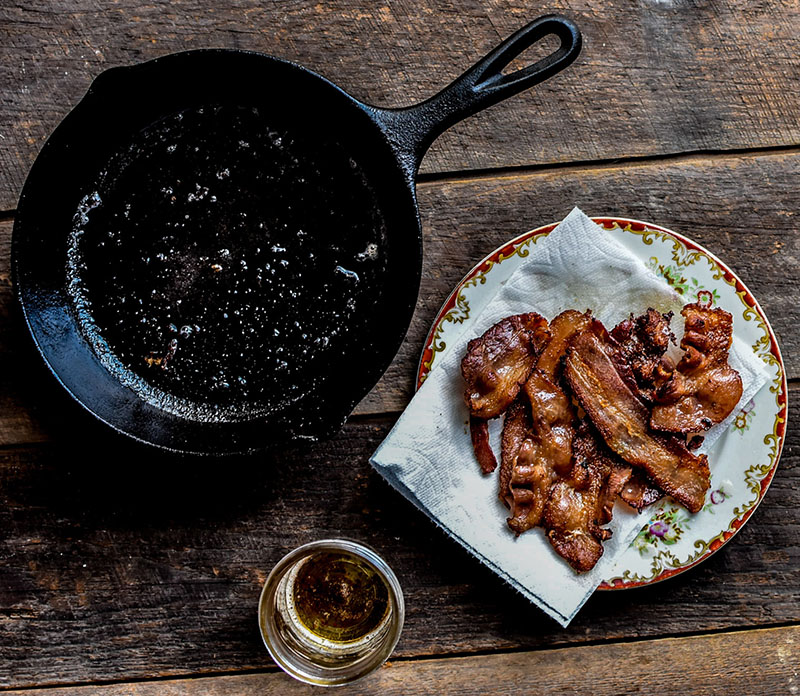 Breakfast quesadillas have become a regular in A Pleasant Little Kitchen because they are a tasty, satisfying meal that no one complains about. Plus, quesadilla fillings and toppings can be individualized to each eater's taste, which helps us out. My family tends to be very opinionated about their food… who would have thought?A few other reasons I love breakfast quesadillas:
It works for breakfast, brunch, lunch or dinner.
The whole family can get involved with the cooking process (like cracking and scrambling the eggs, and building the quesadillas).
Scrambled eggs and bacon can be cooked ahead of time for a quick dinner prep.
Leftover quesadillas make great packed lunches for littles the next day.
Breakfast Quesadillas
Ingredients
scrambled eggs

,

see below for recipe link

cooked bacon

,

rough chopped

flour tortillas

Mexican style shredded cheese

salsa

,

optional topping (see below for recipe)

sour cream

,

optional topping (see below for recipe)
Instructions
Heat a medium sized skilled over medium heat.

Place one tortilla into the skillet. Add a layer of cheese, then a layer of scrambled eggs, then a layer of chopped bacon. Top with a final layer of shredded cheese.

Place a second tortilla on top of the egg and cheese layers. Cook until the bottom layer tortilla is golden brown. With a spatula, carefully flip the quesadilla. Cook the remaining side until golden brown.

Put the quesadilla onto a cutting board and let cool for 3-4 minutes, then quarter. Serve warm with a side of salsa and sour cream.
Notes
This is a basic recipe without measurements to allow you to make as many or few quesadillas as needed. I typically account 2 eggs and 2 slices of bacon per person for this recipe. If you want to get fancy with the quesadilla filling, consider adding slices of avocado or sautéed bell peppers and onions. For homemade salsa check out Hatch Green Chile and Tomatillo Salsa or Tomato and Cilantro Salsa. For a scrambled eggs, click here. For a unique sour cream (Spicy Lime!) recipe, click here.