When I cook for my small family of four I have a set of requirements: quality, flavor and versatility. It's a kitchen triumvirate.
It's important to fill the bodies of the ones I love most with quality products. Organic fruits and vegetables, antibiotic and hormone free meats, BPA free cans– the list is very specific and seems to grow as my children do.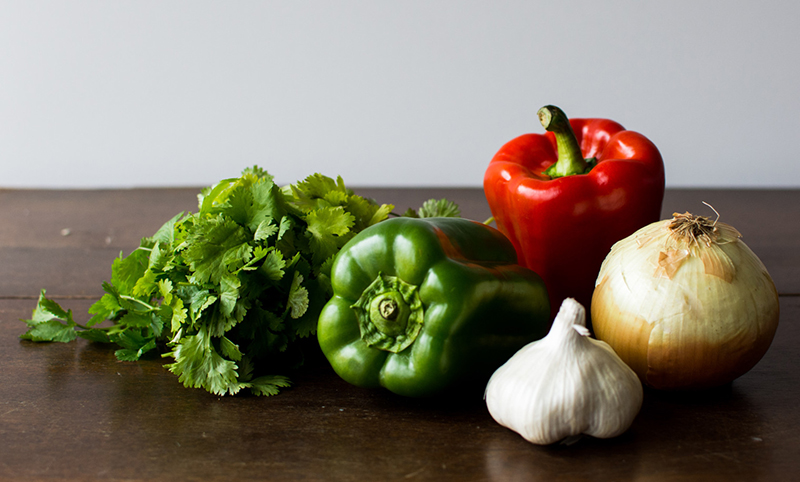 Then there is flavor. I want those seated daily at my table to enjoy what they consume. We eat three times a day, it should be tasty and enjoyable.
What's great is that flavor and quality are linked together. When produce, meats and dairy are treated with care and concern it comes through in taste. Real food makes dining better for body and soul. It's a win-win situation.
Finally, there's versatility. I want the food created in my kitchen to be used in a variety of ways: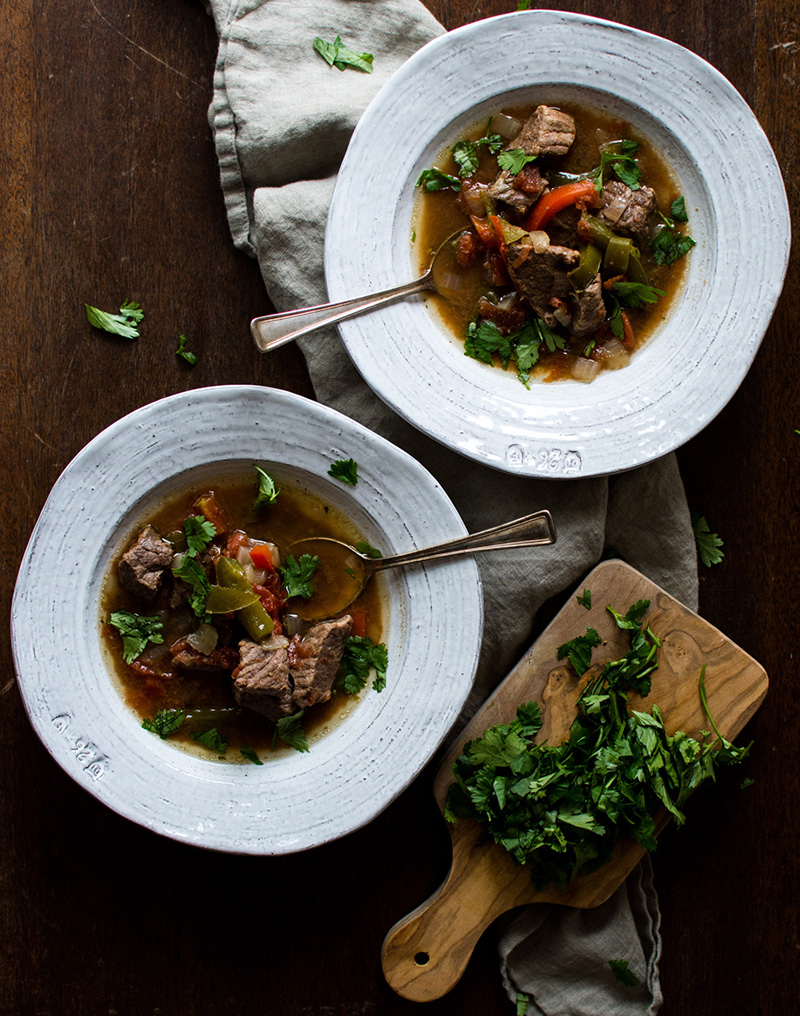 First, the meal needs to be wanted the next day. Leftovers make life so much easier for a working a mom.
Second, the meal needs to be freezer friendly. Cooking daily is close to impossible for most. Every cook needs a break from the kitchen– doubling a recipe and then putting it up makes lazy days much lazier.
Third, the meal needs to able to be repurposed in a variety of ways. It makes a "leftover" meal much more exciting.
Of the kitchen triumvirate, versatility may in fact be the most powerful. If multiple needs can be met with one recipe, then that kitchen experience has been a success.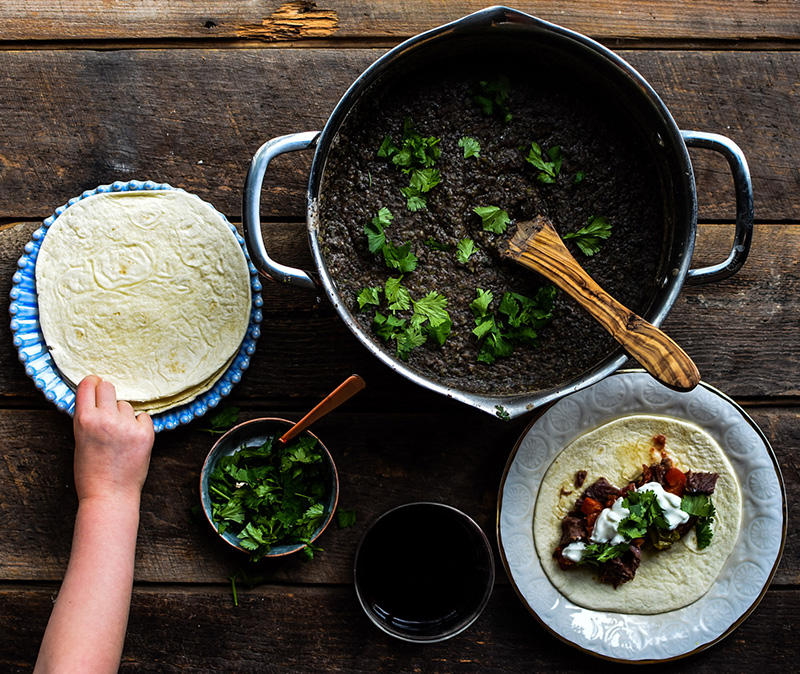 When I think of successful meals I think of Slow Cooker Ropa Vieja Stew.
There's minimal chopping, easy assembly and barely any hands-on cooking. Chop the vegetables, place in a slow cooker, add the beef, pour in the stock, add spices, stir, cover and cook.
Dinner is done in 6 hours.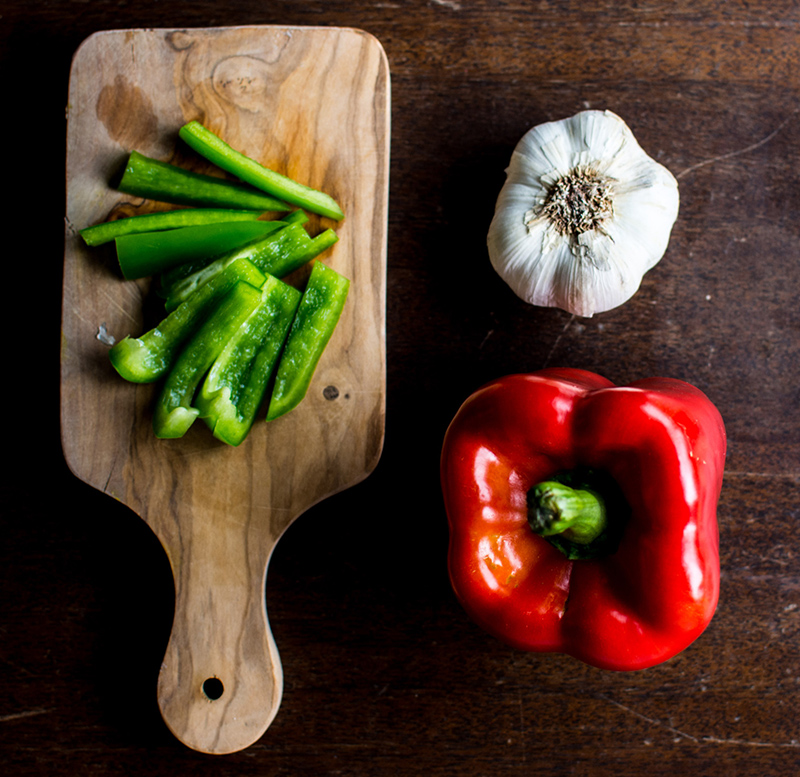 But then the next day, there's leftovers. Beautiful, versatile leftovers.
Serve as soup once again, or remove the beef and vegetables to place in delicious locally made flour tortillas from Market Street for tacos. Serve with a side of black bean puree (click here for recipe) and it's dinner heaven.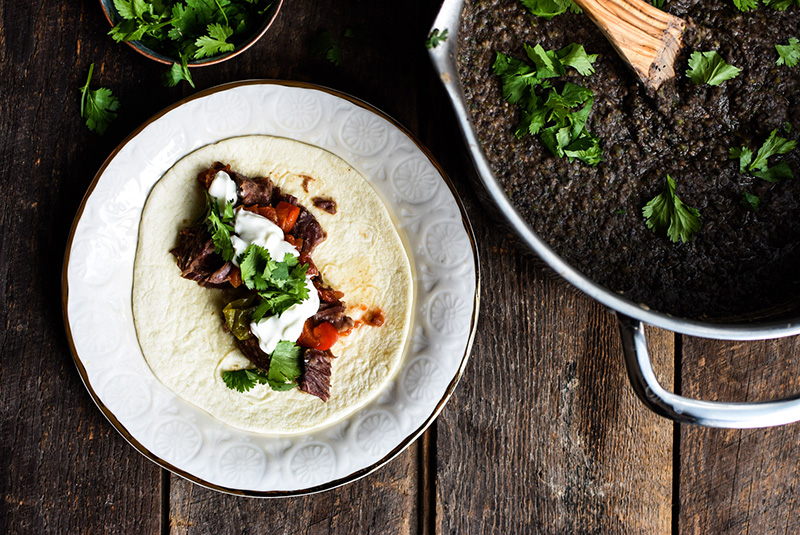 I like to surround myself with ingredients for a successful dinner. When I pop in to Market Street to forage for yet another week of feeding the ones I love, I am reminded how the store aligns itself with my requirements and helps me create successful meals.
I can easily identify the organic produce– it's marked clearly. The meat department has fresh cuts available or pre-packaged. There's rarely a time where I am not being offered a sample of food to taste for quality.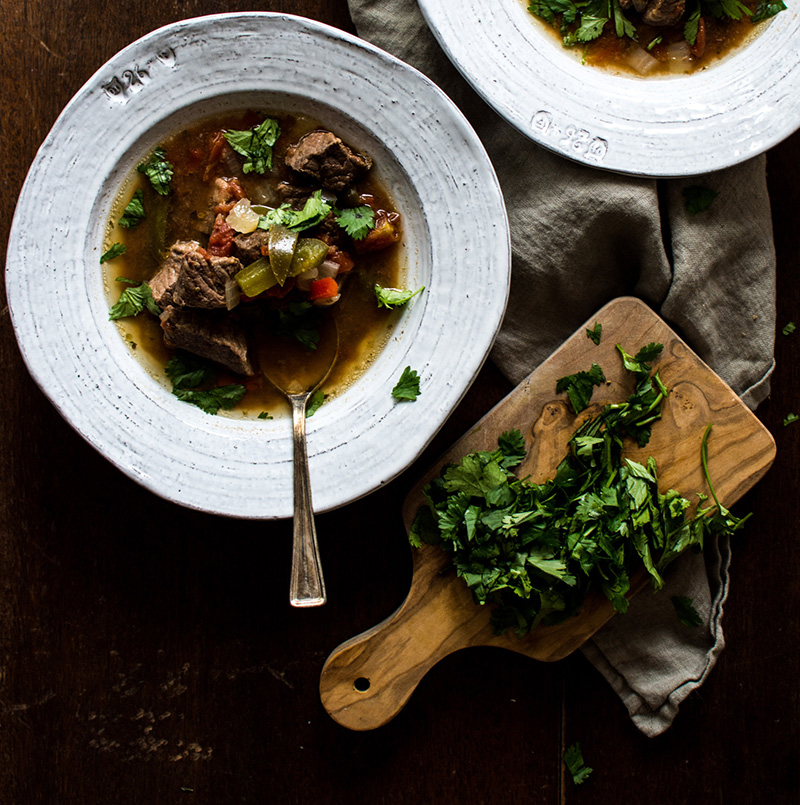 What's your kitchen triumvirate? What dictates the food you give your loved ones? Aim for quality and create flavor. Search for versatility and cook for success.
Slow Cooker Ropa Vieja Stew
Ingredients
1

red bell pepper

1

green bell pepper

1

cup

white onion

,

diced

5

garlic cloves

,

crushed

1 14-

ounce

can diced tomato

,

be sure to purchase the one with no salt added

3

cups

low sodium beef stock

2

teaspoons

dried oregano

2

teaspoons

kosher salt

3

teaspoons

cumin

2

pounds

sirloin steak

,

cut into bite-sized pieces

1

teaspoon

red wine vinegar

cilantro

,

chopped
Instructions
Place the peppers, onion, garlic, tomatoes, stock, oregano, salt and cumin into a slow cooker. Stir well.

Add the steak and stir. Cover and cook on low for 6 hours.

Add the vinegar and stir. Serve warm with tortillas, topped with a generous amount of chopped cilantro.
Notes
Ropa Vieja is a traditional Cuban meal of braised tomatoes and beef, generally served on a bed of rice. This recipe is a "stew" version of this meal. It does not use the traditional flank steak, but bite-sized cuts of sirloin. Feel free to use stew meat as well. If you want to repurpose this meal, remove the meat and bell peppers from the stew and use in tacos, quesadillas or omelets the next day. This stew is freezer friendly. You can find this recipe along with two other slow cooker recipes at The Dallas Morning News.
Disclosure: This is a sponsored post on behalf of Market Street. All opinions are my own and I appreciate your support of the brands and companies that I love.