Once upon a fall season, I succumbed to pumpkin fever and bought over 30 pumpkins to decorate my small front porch.
It was glorious. I transformed the exterior of my home into the White Family Pumpkin Patch.
I chose to abandon my moto of "nothing in excess, everything in moderation" in effort to satisfy my over-pinning, holiday loving heart. Visions of an annual mini "pumpkin patch" floated through my mind.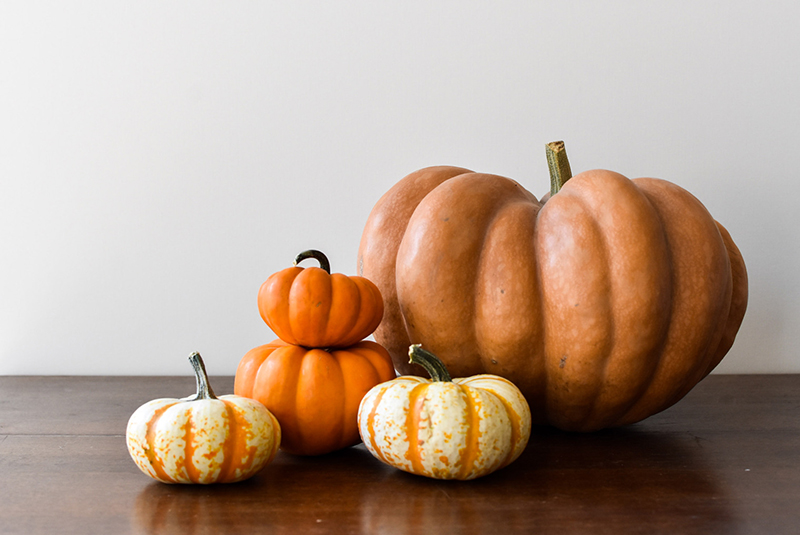 I will never forget the many photos taken with Katherine amongst the orange and white– dressed up as Olivia the Pig or in one of her cute little toddler dresses. I felt unadulterated joy.
There was never a more cute two-year old OR an upset 30 year-old man.
Randy did not share my zeal for our pumpkins. In fact, it was quite the opposite.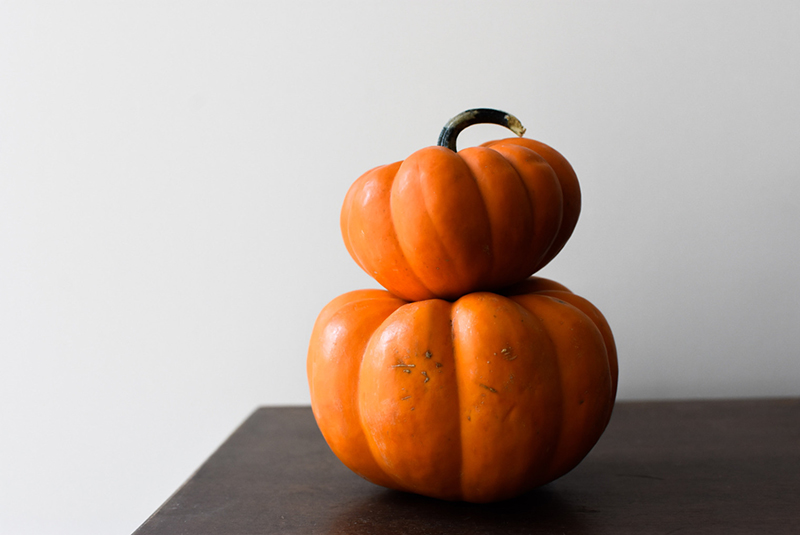 Since that fall four years ago, I still think on that moment of reckless pumpkin frenzy and smile.
When the pumpkins start rolling out in storefronts, I go back to that beautiful moment at Market Street when I was so overcome with the variety of pumpkins that I had no choice but to buy them all.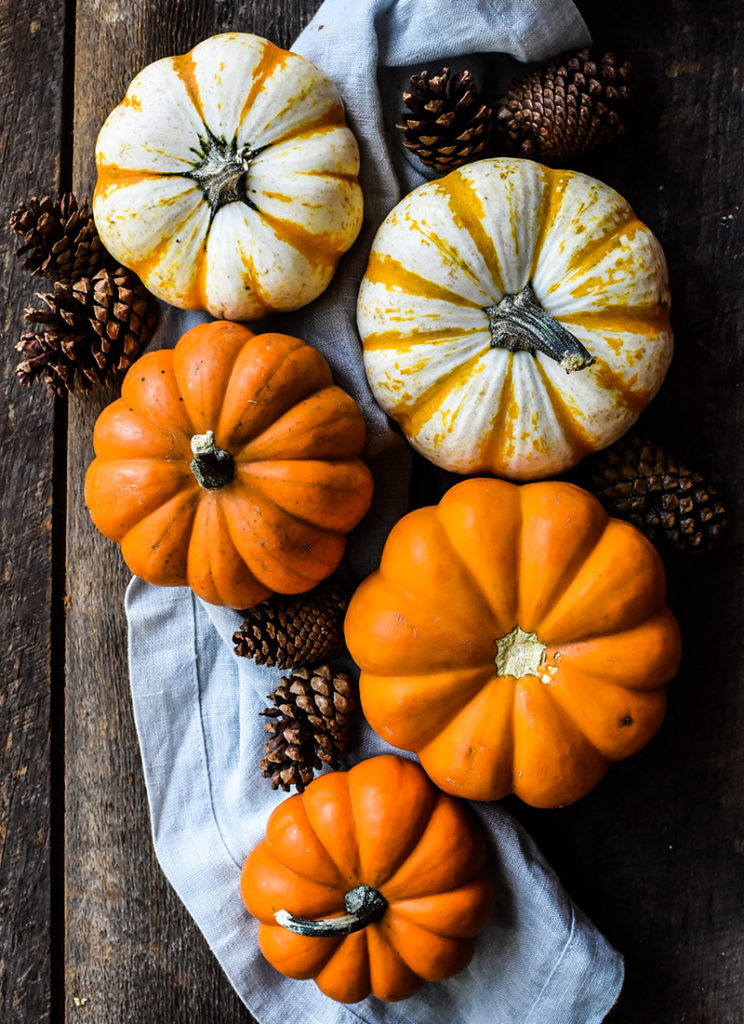 Fairy tale! Well that sounds dreamy. Three please.
Mini White Baby-Boo! Obviously I have to get some because I have a baby.
Cinderella! She's my favorite Disney princess. Of course I need five.
Pie Pumpkin! I'm trying to channel my inner Martha Stewart, so I'll also grab a few of these too.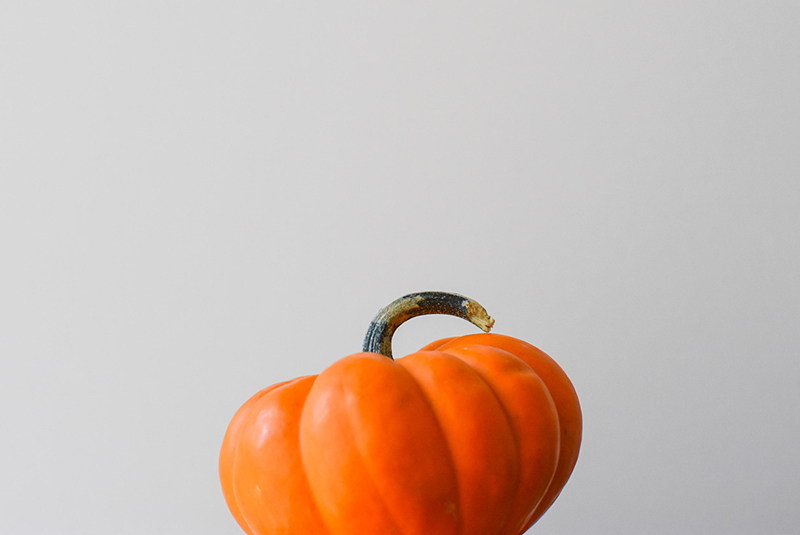 Unbeknown even to myself, I keep one can of organic pumpkin puree in the pantry all year long in honor of fall.
I don't bake pies. I hardly bake pumpkin bread. So there's no real reason why I maintain a constant supply of canned pumpkin.
But there she is.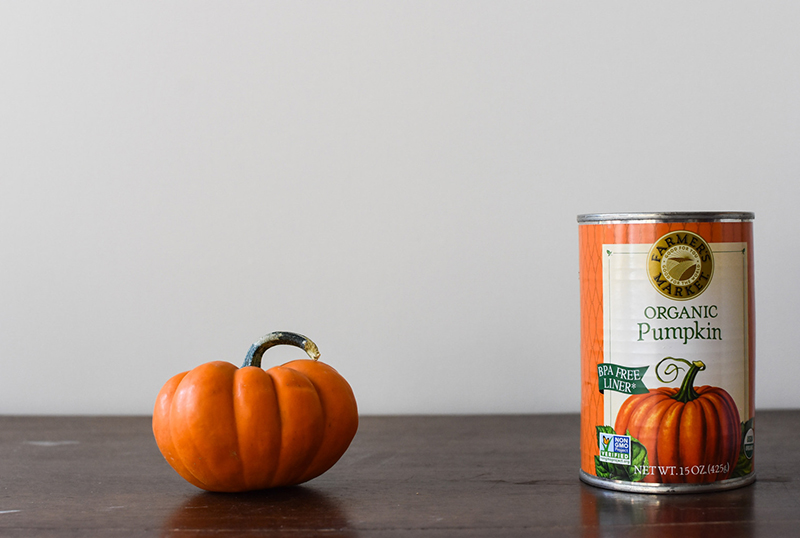 Every time I open the pantry I feel a glare radiate from this inanimate object.
"Choose me!"
Finally I did.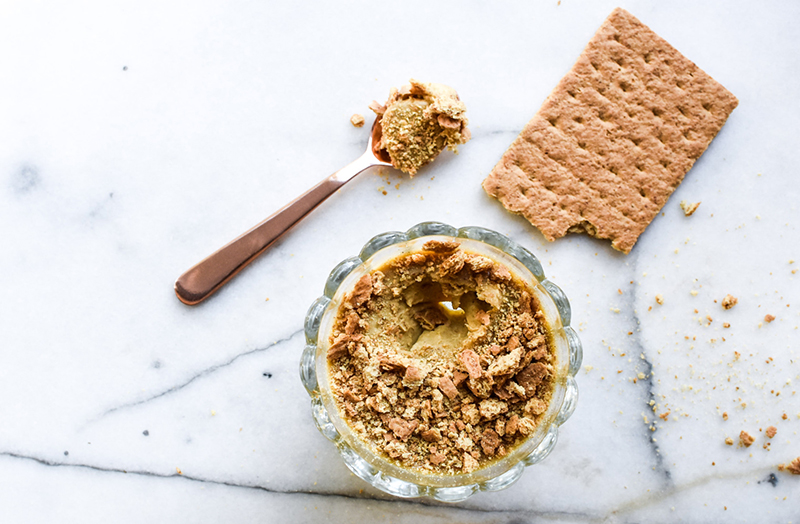 I made pumpkin panna cotta.
There is an ease to cooked cream that I appreciate.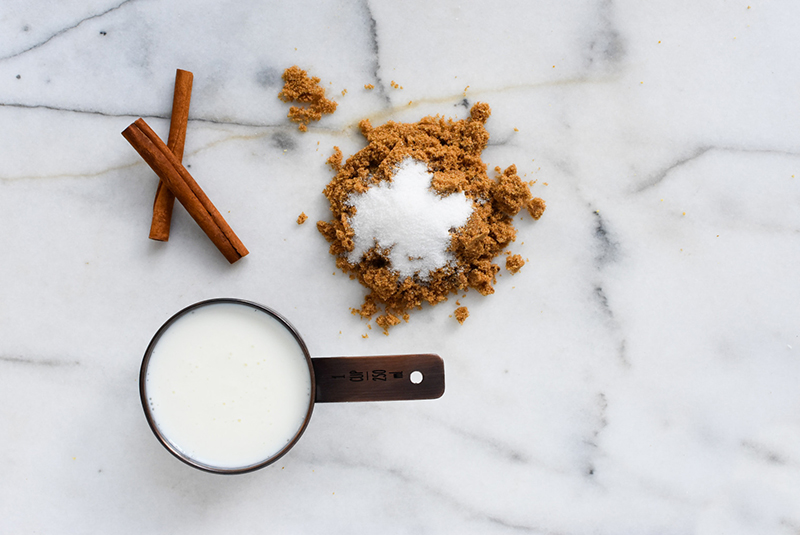 Sprinkle gelatin on top of cold whipping cream. Cook gently over medium heat. Add sugar and flavors. Dissolve, strain and chill. 20 minutes of effort creates a rich delicate sweet treat.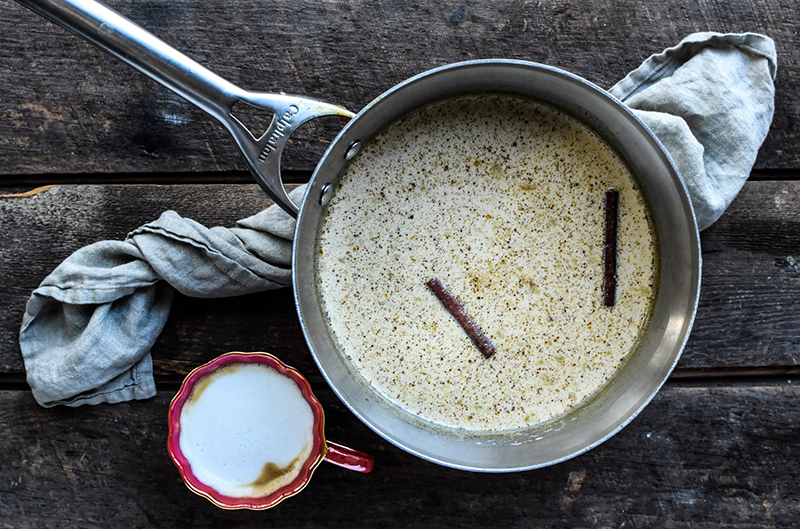 What's also nice about this dessert is that there are few ingredients. Organic whipping cream. Gelatin. Sugar. Vanilla. Cinnamon sticks. Cloves. Organic Pumpkin puree.
All things I was easily able to pick up in the baking and dairy aisle at Market Street during the beginning of August (Yes! Canned organic pumpkin year round. Your obsession doesn't have to end!).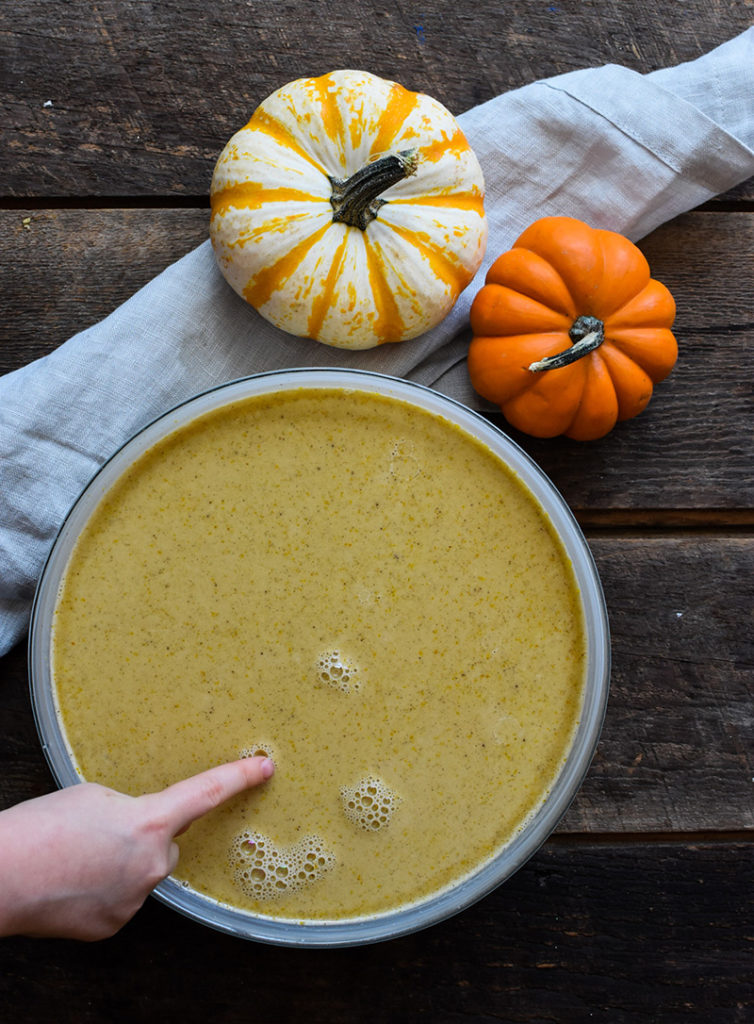 The pumpkins started to appear again outside of Market Street this past week. Katherine and Eli couldn't hold back their excitement. The moment they saw the piles of orange they squealed with excitement and begged me to get all the pumpkins.
Very tempting, little ones.
Maybe I might have to make an annual White Family Pumpkin Patch after all.
Disclosure: This is a sponsored post on behalf of Market Street. All opinions are my own and I appreciate your support of the brands/companies that I love.
Pumpkin Panna Cotta
Ingredients
4

cups

heavy whipping cream

2

cinnamon sticks

4 1/2

teaspoons

gelatin

1/2

teaspoon

allspice

1

teaspoon

vanilla extract

1/4

cup

white sugar

3/4

cup

brown sugar

1 15

ounce

can pumpkin puree

graham cracker crumbs

,

optional topping

whipped cream

,

optional topping
Instructions
In a large sauce pan combine the whipping cream and cinnamon sticks. Evenly sprinkle the gelatin on top on the cream. Let it sit for 10 minutes.

Place the saucepan on the stovetop. Cook over medium. Stir constantly.

Once the cream is warmed (about 5 minutes) add the sugar, allspice and vanilla extract. Continue to stir until the sugar and gelatin has dissolved, for another 5 minutes, for total of about 10 minutes.

Add the pumpkin. Cook for an additional 5 minutes. Continue to stir.

Strain the panna cotta into a separate bowl. Strain for a second time into another bowl. Add the panna cotta into individual serving bowls and place in the fridge until the panna cotta is set. At least 4 hours.

Serve cold topped with graham cracker crumbs and whipped cream.