"Rebecca, I need you to pick up a 2-pound whole bologna today."
Whole bologna? Are we buying a meat slicer? Is he craving a lot of sandwiches? Can you even buy a whole bologna? How do I even do this?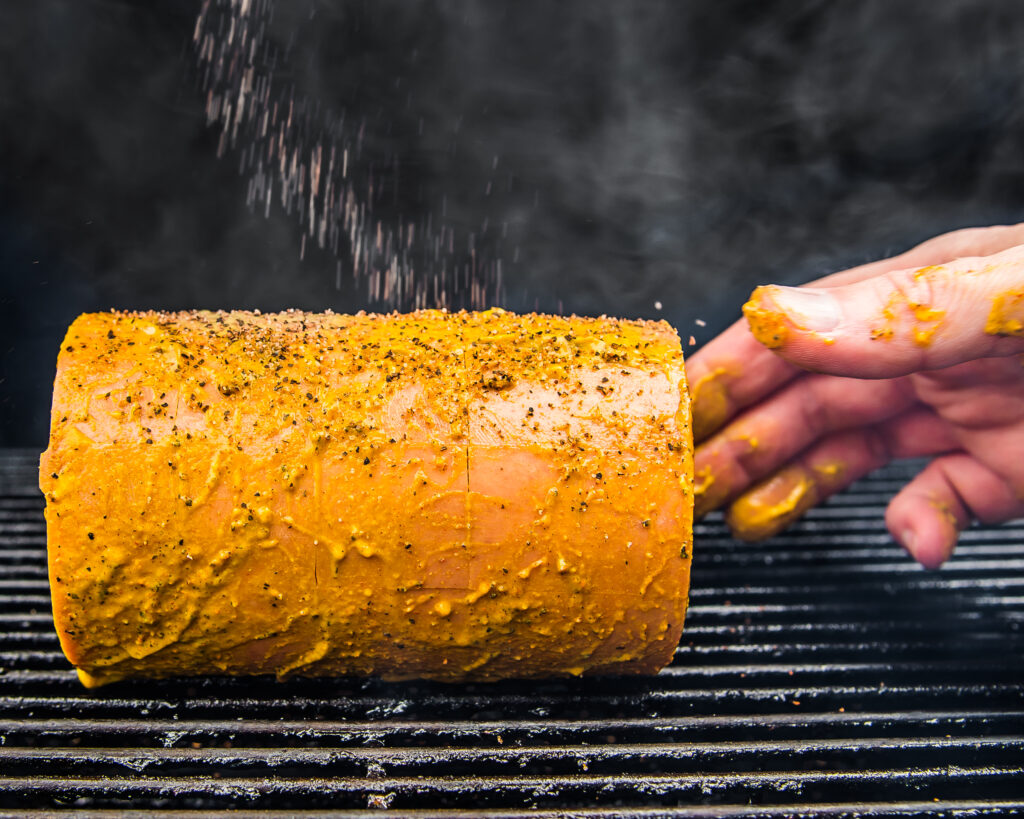 The first time Randy asked me to pick up a whole bologna at Market Street I was perplexed and somewhat skeptical. I went with the flow and fulfilled his request but if I am being honest, I was a bit unsure.
Walking up to the deli counter, most people request sliced deli meats. I was being asked to do something counterintuitive: request a 2 pound whole bologna, unsliced. Standing in the que I was nervously scanning the varieties of bologna available at the deli counter at Market Street—the variety was substantial and I was then faced with a giant question that I quickly texted to my husband—what kind of bologna do you want?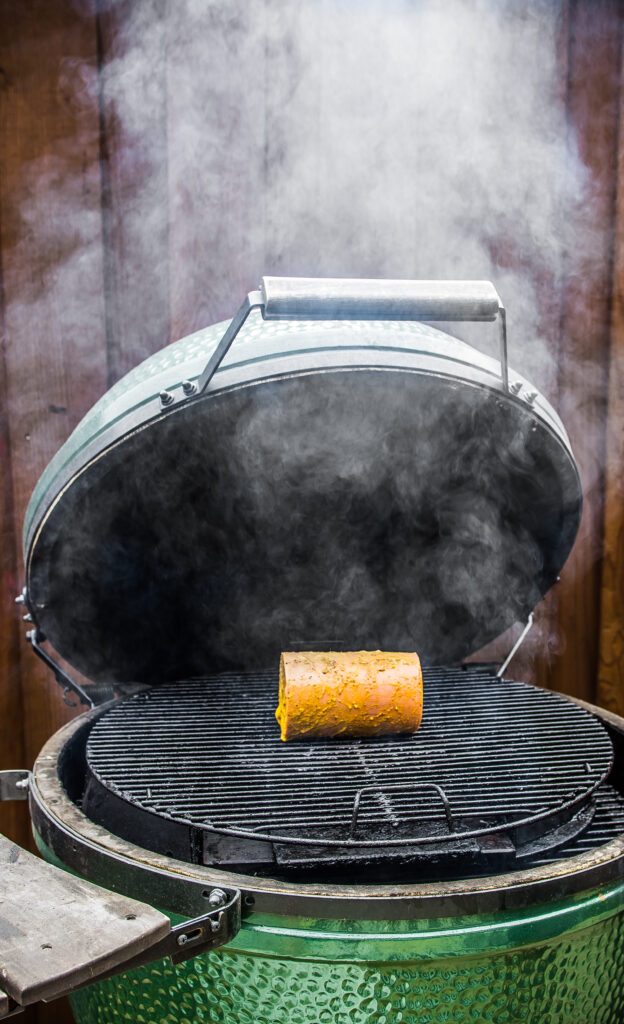 "I want a plain bologna."
When it was my turn I walked up to the counter and confidently made my request while hiding my internal uncertainty "I would like a 2 pound whole bologna, please." The deli worker replied "unsliced?"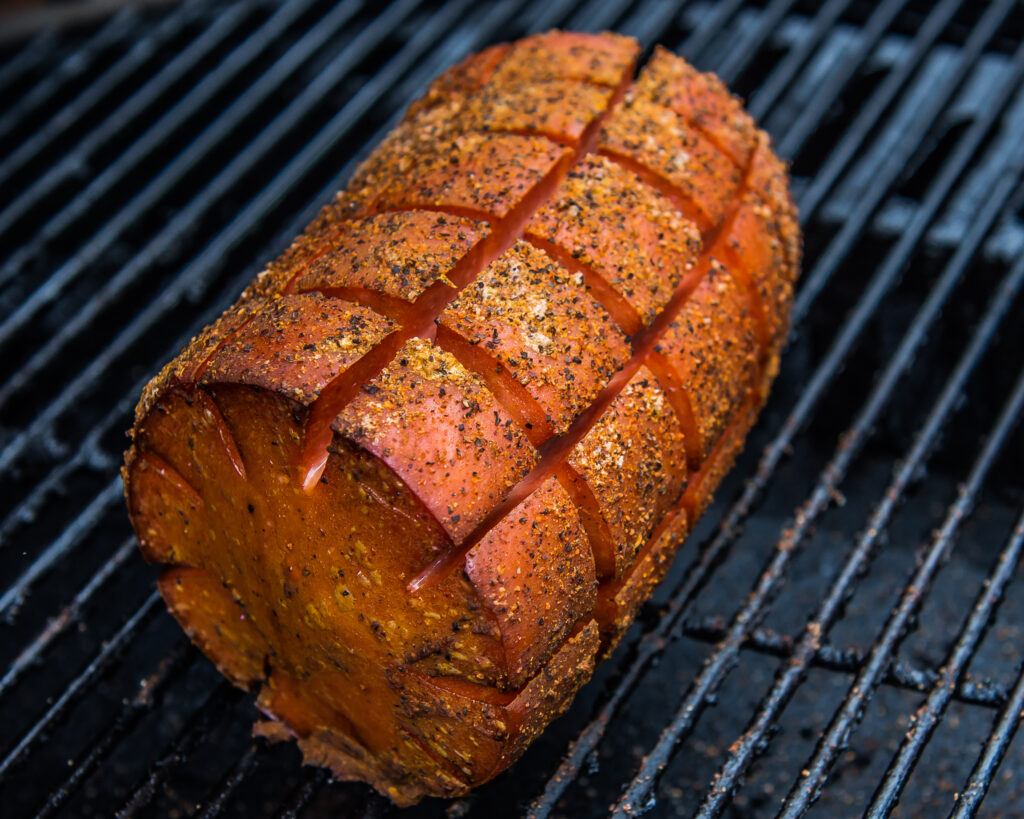 Yes, unsliced.
Without batting an eye off he went and came back with a whole bologna, the ends trimmed so there was a perfect cylinder of sausage. This Market Street deli manager knew what I needed.
It was on that day I was introduced to what has now become a family obsession, Smoked Bologna. Not only do we smoke bologna whole for our kids, because they request it, we've been making it for any visitor that has been a part of our dinner table these past few months. Smoked Bologna is easy and delightfully unexpected, leaving family and friends food happy.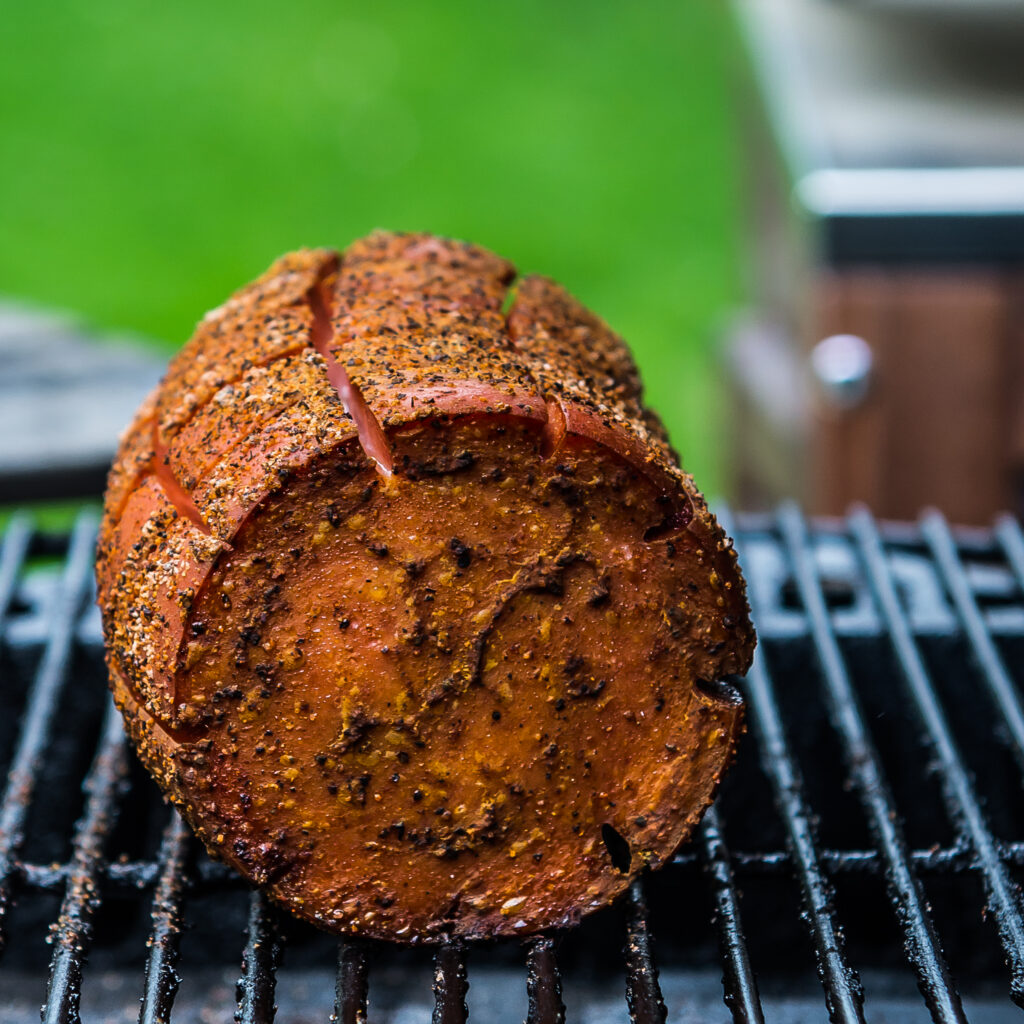 There's not much to smoking bologna. A whole bologna is scored and then coated with yellow mustard and grill rub. It's a simple smoking recipe that requires 3-ingredients and only 2 hours of smoke time. The end result is full of umami and unique in texture; perfect for both small and large gatherings.
Market Street will provide the bologna and you will provide the smoke. Together, this will be a Father's Day to remember! Let's cook something delicious, together.
Disclosure: This is a sponsored post on behalf of Market Street. All opinions are my own.
Smoked Bologna
The flavor of this recipe will depend upon the grill rub used. Make sure the flavor and heat level are to your liking. When asking the deli for the bologna, be sure to emphasize that you would like it whole, not sliced. This may cause a moment of hesitation for the deli worker, but just confirm you would like it whole.
Ingredients
1 1/2 to 2

lbs

of whole bologna

1/4

cup

yellow mustard

2

tablespoons

plus more for topping, grill rub
Instructions
Heat the grill or smoker to 250 degrees.

Place the bologna on a cutting board. Using a sharp knife, score the bologna by making small slits horizontally and vertically all around the bologna, spaced about 1 inch apart, creating squares.

Using the bag the deli placed the bologna in, or using a large plastic sealable bag, place the mustard and bologna into the bag. Seal it and roll the bologna in the mustard, thoroughly coating it. Open the bag and add 1 tablespoon of grill rub. Seal the bag again and shake until the bologna is coated with the grill rub. Repeat this step if one more tablespoon of grill rub is desired.

Remove the bologna from the bag and place onto the grill. Smoke or grill over indirect heat for 2 hours.

Remove the bologna from the grill and place onto a plate. Cover with foil and let rest for 15 minutes. Slice the bologna and serve warm.