Fresh cherries are a delight.
This is a fact. Cherries are friendly happy fruit that, when eaten fresh, burst with the flavor and tastes of summer. When eaten cooked, they're like a giant hug from a grandmother.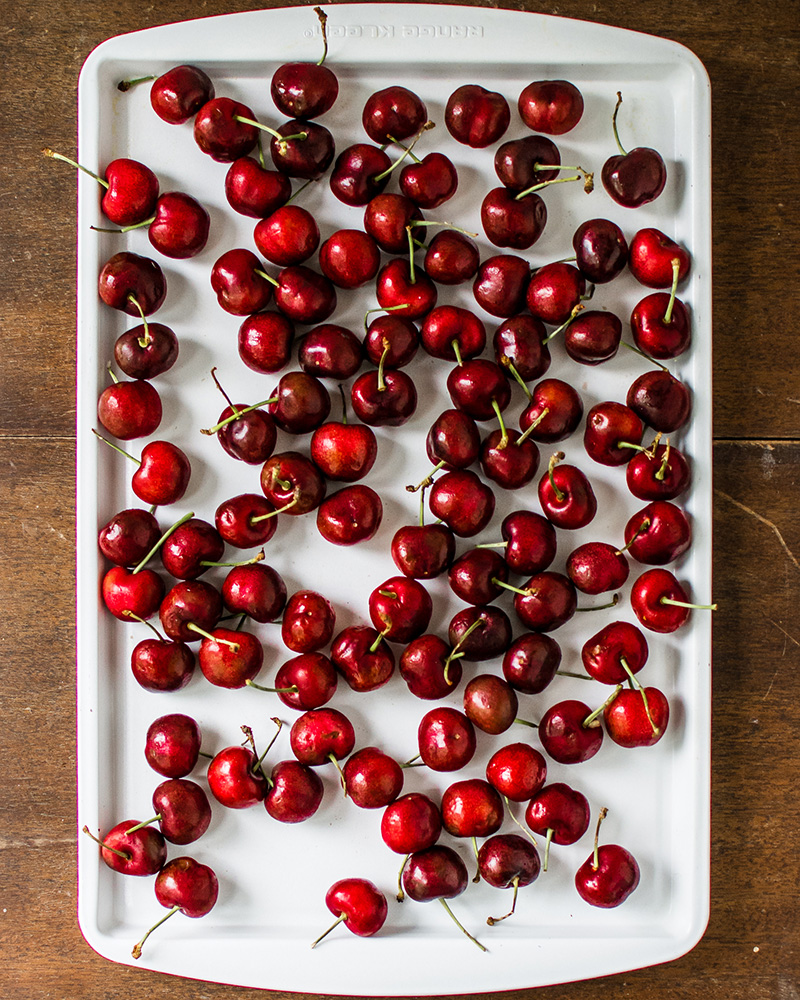 Cherries do have a downside—the pit. You have to work for this summer sweet treat, however, with the proper equipment pitting cherries can actually be pretty quick. I have stumbled across a lovely multi-cherry pitter that makes pitting cherries for cobbler and jams a breeze. Frankly, it makes baking with cherries a lot less PITiful.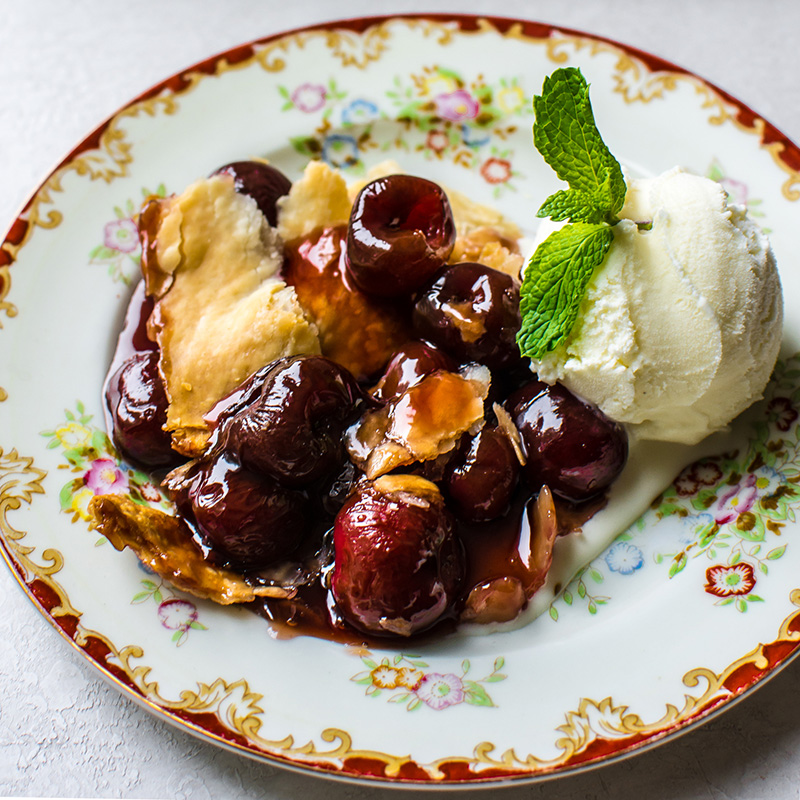 I have found that one of the easiest and most charming cherry recipes is a basic cobbler. Easier than a pie, cobblers just scream love and comfort. The filling has all the same pie elements but it's the dish that it's baked in and the top crust that make it a bit different.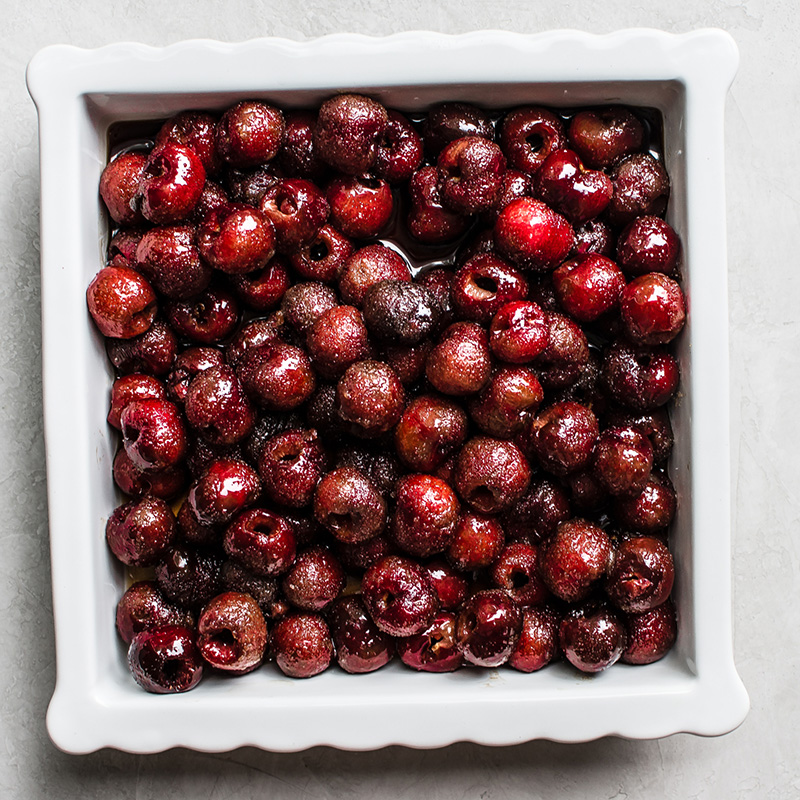 I tend to always keep a box of premade pie dough from Market Street in my fridge. You never know when it's going to be needed right?
From a weeknight chicken potpie to a quick cobbler, premade pie dough is a pantry staple. Plus, Market Street has a few options to select from that will hit any price point you may have.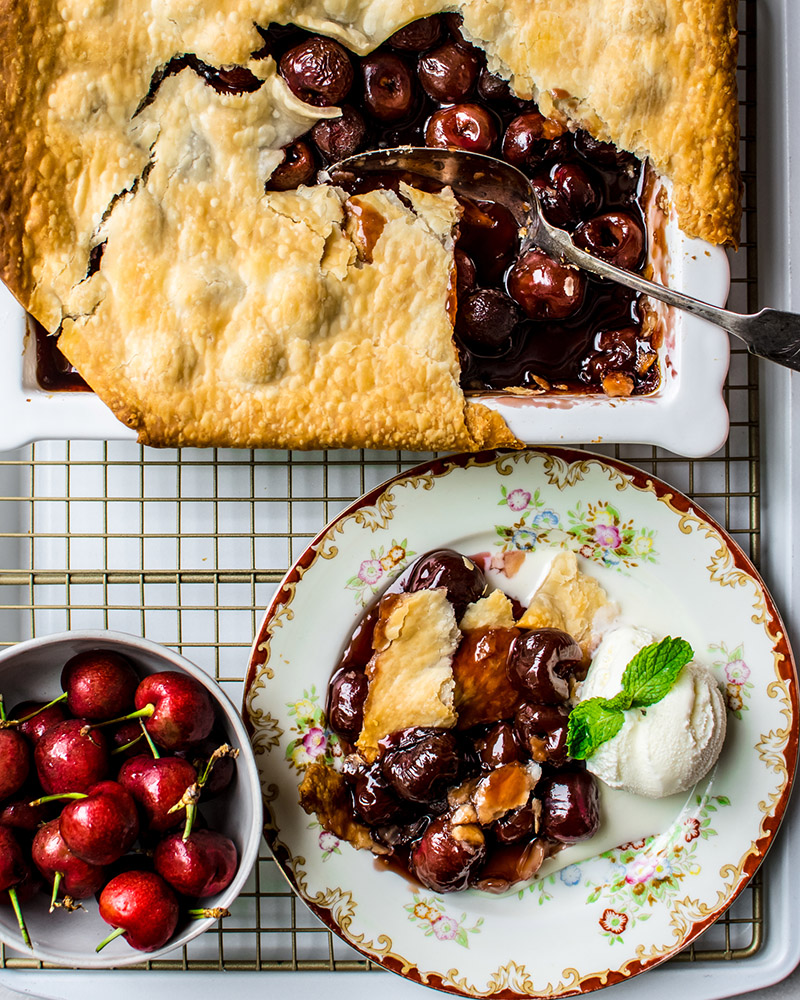 Now, cherry talk. Every year Market Street is always the first on the block to have cherries out. They know that cherries are a part of summertime fun and are ready to supply the masses with the freshest, sweetest cherries.
While you're at Market Street grabbing the cobbler necessities (brown sugar, vanilla, cinnamon, orange extract and orange zest!) pop by the Dish Department to treat yourself to a fun, new baking pan. Not only do I think cherries a delight, but I also think a new baking pan is one too!
Cherry Cobbler
Ingredients
2 1/4

pounds

cherries

,

pitted

1

cup

brown sugar

1/4

teaspoon

kosher salt

1/4

teaspoon

ground cinnamon

2

tablespoons

cornstarch

1/4

teaspoon

orange extract

1

teaspoon

vanilla extract

3

tablespoons

Grand Marnier

Zest of 1 orange

pie dough

,

rolled out to cover the top of baking dish
Instructions
Heat the oven to 425 degrees.

Combine all ingredients together, except the pie dough, into a large bowl. Mix well.

Place the filling into a square baking pan. Cover the top of the pan with pie dough and secure the edges. Make an X on the top of the dough.

Bake for 35-40 minutes, or until the top of the dough is golden brown. Remove from the oven and let cool.
Notes
The filling (without the corn starch) can be combined up to 8 hours before baking. Add the cornstarch to the mixture just before baking. If the edges start to brown too quickly, cover with strips of foil to prevent burning (about 15-20 minutes into baking).
Disclosure: This is a sponsored post on behalf of Market Street. All opinions are my own.