This year for Easter I want to make something that is comforting, is make-ahead friendly and reminds me of past family gatherings.
My Aunt Linda has a chicken casserole recipe that the entire family has swooned over for decades. Still to this day, when anyone talks of "Amy's Favorite Chicken Casserole" there's a collective sigh of longing.
I don't recall when I first ate this scrumptious one pot wonder. It was probably during one of our Tennessee summers that my southern auntie cooked it for everyone. After this first encounter we were smitten and once back home from vacation, my mom began to religiously make it for our dinner table.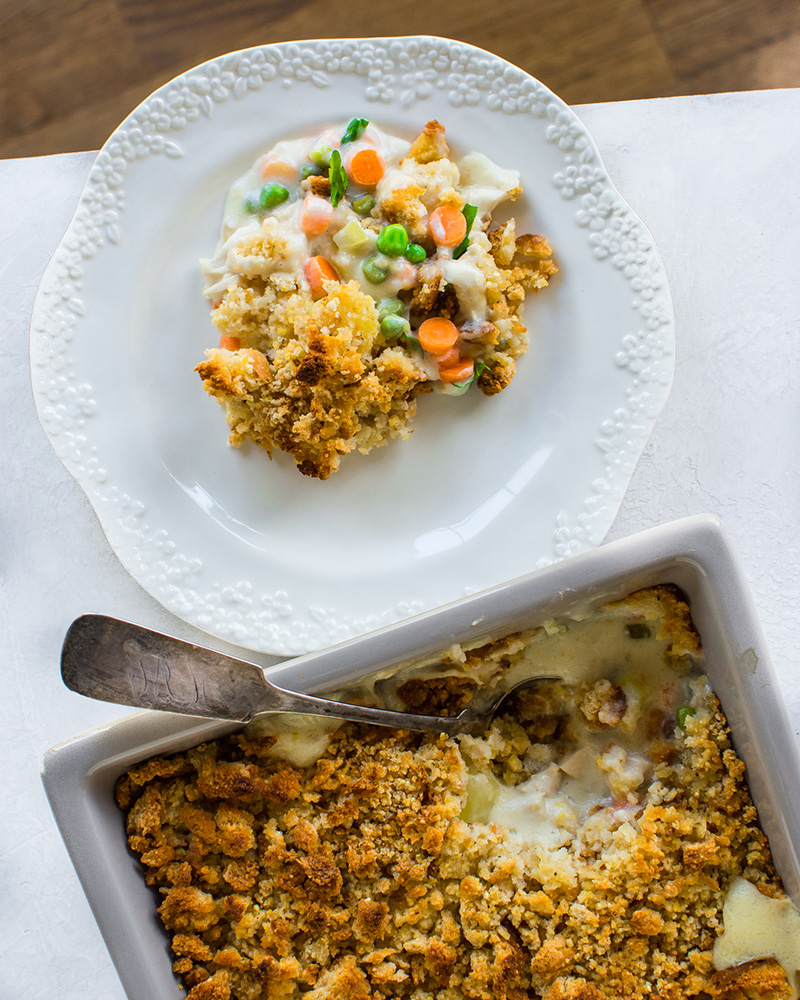 Another favorite one pan meal of mine is chicken pot pie. The vegetables along with the creamy roux makes my heart go pitter-patter. In the perfect world these two casseroles combined would be heaven on earth.
Well, heaven on earth is here, folks. Chicken Pot Pie Casserole is a combination of my dearly loved aunt's chicken casserole along with my love for chicken pot pie. I couldn't think of a better time to roll this recipe out than for Easter.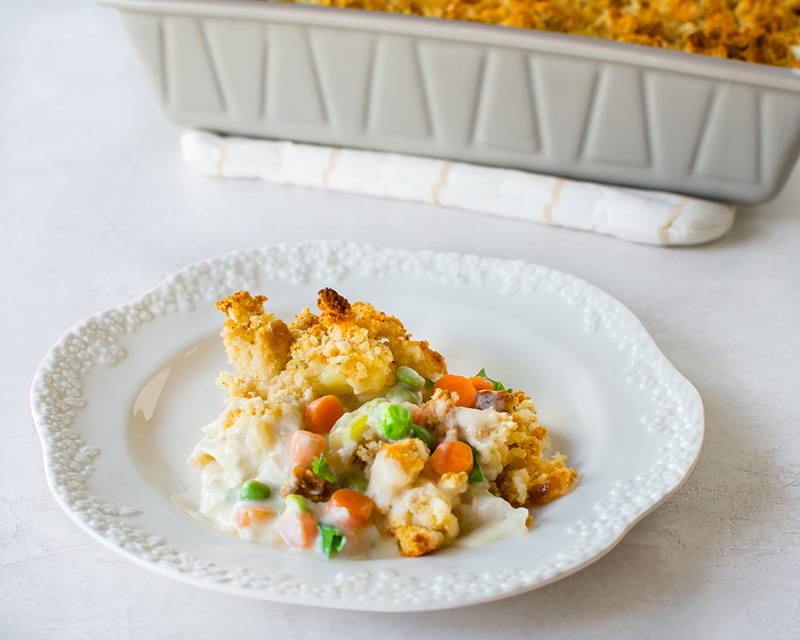 What makes this wonderful for an Easter luncheon is that the casserole can be made two days in advanced (except for the cornbread dressing on top!). Then, once home from church, it can easily be popped into the oven before everyone arrives for lunch.
This special casserole is totally Easter friendly but it does need a few other accoutrements to go along with it with it. Freshly baked bread! Deviled eggs! Delicate green salad! All these delicious sides are ready made and ready for you to pick-up at Market Street.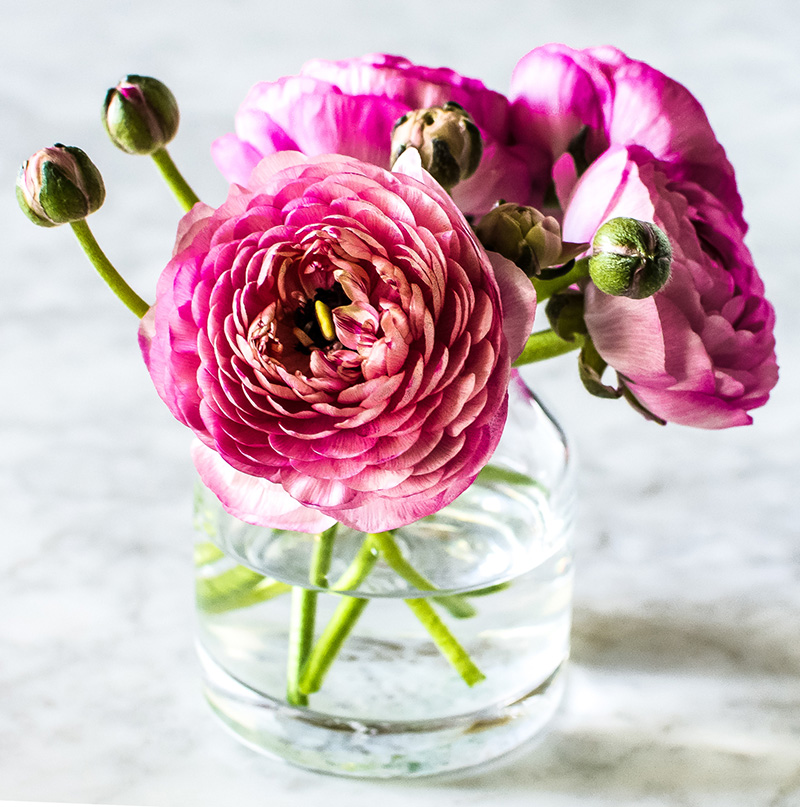 While at Market Street shopping for all the Easter luncheon requirements, be sure to grab a new casserole dish for the festivities because the Dish Department ALWAYS has kitchen objects to be desired. And, since you'll be collecting a few new fancies, pop over to the floral department and grab some fresh flowers to build your own arrangement (or select a florist designed arrangement) for your Easter table.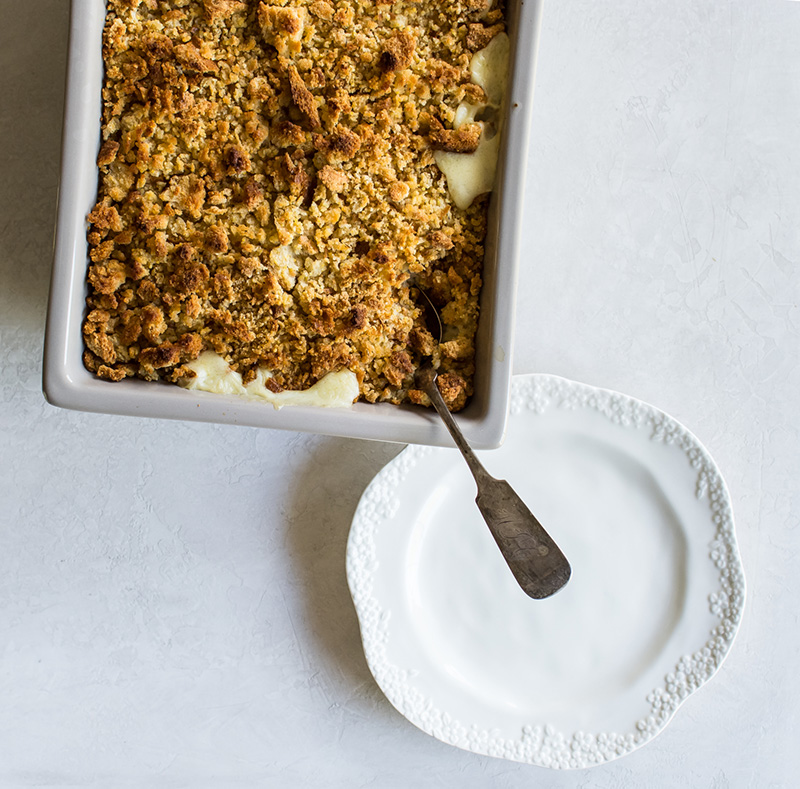 Market Street is your one-stop shop for all your Easter dining needs. This shop is the perfect combination of fresh ingredients for homemade dishes and well-crafted pre-made goodies to accompany any meal.
With Market Street and A Pleasant Little Kitchen by your side, there's no doubt that your Easter luncheon is going to be a pleasant little gathering.
Chicken Pot Pie Casserole
Ingredients
for the chicken stock
2

chicken breasts and 4 chicken legs

12

cups

water
for the chicken pot-pie casserole
4

tablespoons

unsalted butter

5

tablespoons

flour

3

tablespoons

onion

,

diced

2

tablespoons

celery

,

diced

1

cup

carrots

,

diced

1 1/2

cups

whole milk

,

warmed

4

cups

homemade chicken stock

,

3 cups with mixture, 1 cup on top

2 1/4

teaspoons

kosher salt

2

cups

potatoes

,

peeled and cut into bite-sized pieces

1/2

cup

frozen peas

12

ounces

sour cream

2-3

cups

cooked chicken

,

from the chicken breasts from the stock

1

bag instant cornbread stuffing

1/2

cup

unsalted butter

,

melted
Instructions
for the chicken stock
Place the chicken and water into a large stock pot. Bring to a boil. 25-30 minutes after boiling, remove the breasts and continue to cook the chicken legs. Remove the meat from the bone and cover with foil. Place the bone and skin back into the pan. Simmer for another 30 minutes, or until there is approximately 5 cups of stock in the pan.

Strain the chicken pieces from the stock and set the stock aside for the casserole.
for the chicken pot-pie casserole
Heat the oven to 375 degrees.

Place 4 tablespoons of butter into a large saucepan. Melt over medium heat. Once melted add the butter. Whisk and cook until golden, about 3-4 minutes.

Add the onion, celery and carrots. Cook until fragrant and softened, about 2-3 minutes.

Slowly whisk in the 3 cups chicken stock and 1 cup whole milk. Whisk until most of the flour clumps are broken up. Bring to a boil. Add the salt and potatoes.

Lower the heat and bring to a simmer. Cook until the potatoes are al dente and the sauce is thickened, about 15-20 minutes. Stir occasionally to prevent the sauce from sticking to the pan.

Add the peas and sour cream to the mixture. Stir well to incorporate and heat through. Remove from the cooktop and stir in the cut chicken.

Pour the ingredients into a large baking pan. Evenly top with instant stuffing (you may not have to use the whole bag), 1 cup chicken stock and melted butter. Bake for 30-35 minutes or until the top is golden brown.

Remove from the oven and let cool for 10 minutes. Serve warm.
Notes
This recipe can also be made with store-bought rotisserie chicken and store-bought chicken stock. If you use store-bought chicken stock, be sure to use reduced sodium and reduce the amount of salt used in the recipe to 1 1/4 teaspoons. Then salt to taste before baking.
Disclosure: This is a sponsored post on behalf of Market Street. All opinions are my own.