There are a lot of fun and tempting dessert boards out there. Typically they are quite large and could feed an army of Sweet Tooths. Today, I want to share with you a smaller concept: Dessert Board for 2.
It's the perfect size for two, or, if you're feeling extra hungry, for one.
I especially like the idea of giving a dessert board this size away as a gift. Build the small board, secure tightly with heavy duty plastic wrap from a crafting store, tie with cute ribbon and tada! This dessert board is now the perfect gift (be sure to handle with care).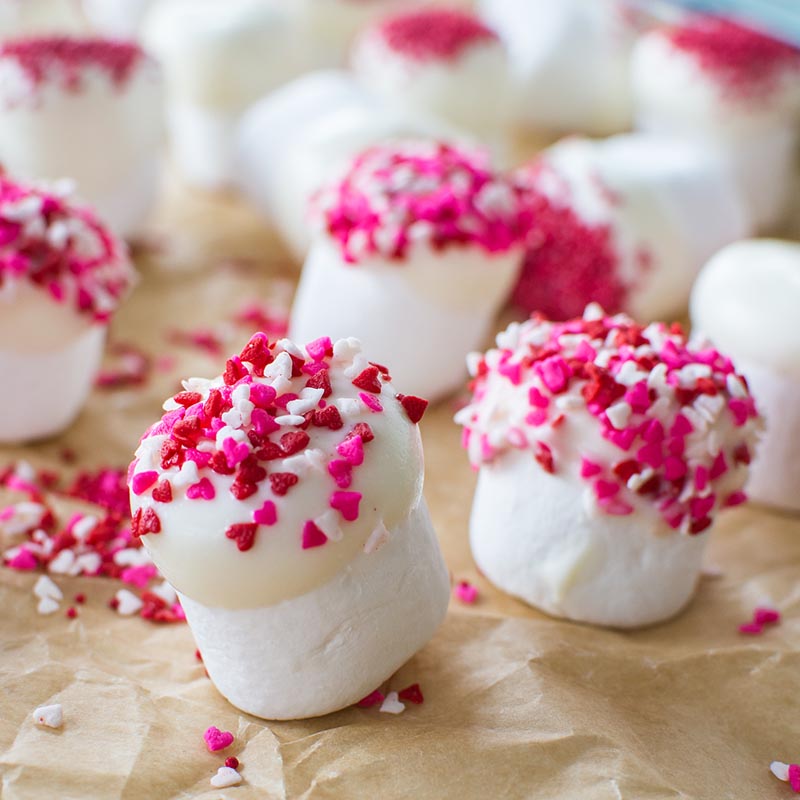 Where can I get small wooden boards?
Great question! I love Home Goods and Marshalls (this is not an ad– I get my small boards for props from these two stores regularly). There are a lot of options on shapes and sizes at great prices.
How do I make the board?
Select a mix of chocolate, sour, crunchy and chewy sweets for the board.
Select one large fun shaped cookie cutter (that is shallow enough for a serving spoon) to be the focal point of the board.
Coat the bottom rim of the cookie cutter with a generous amount of frosting. Place in the center of the cutting board. Secure with additional frosting as needed. Wipe away any excess frosting. Let dry for 10 minutes. Fill with the jelly beans and skittles (or your favorite sour candy!).
Place the remaining ingredients throughout the board. Arrange them by color, size, texture, shape or however you prefer.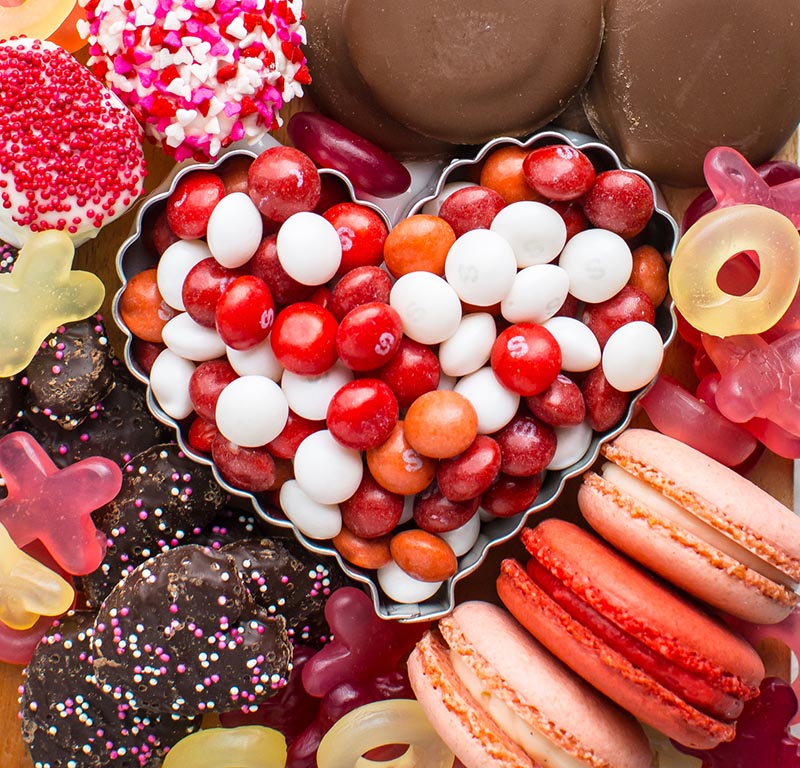 Should I add any homemade elements to the board? Yes!
One of my newest APLK sweet treats are Candied Marshmallows (click here for recipe). They are fun bites that are easy to make AND make great gifts. They are the perfect addition to the board.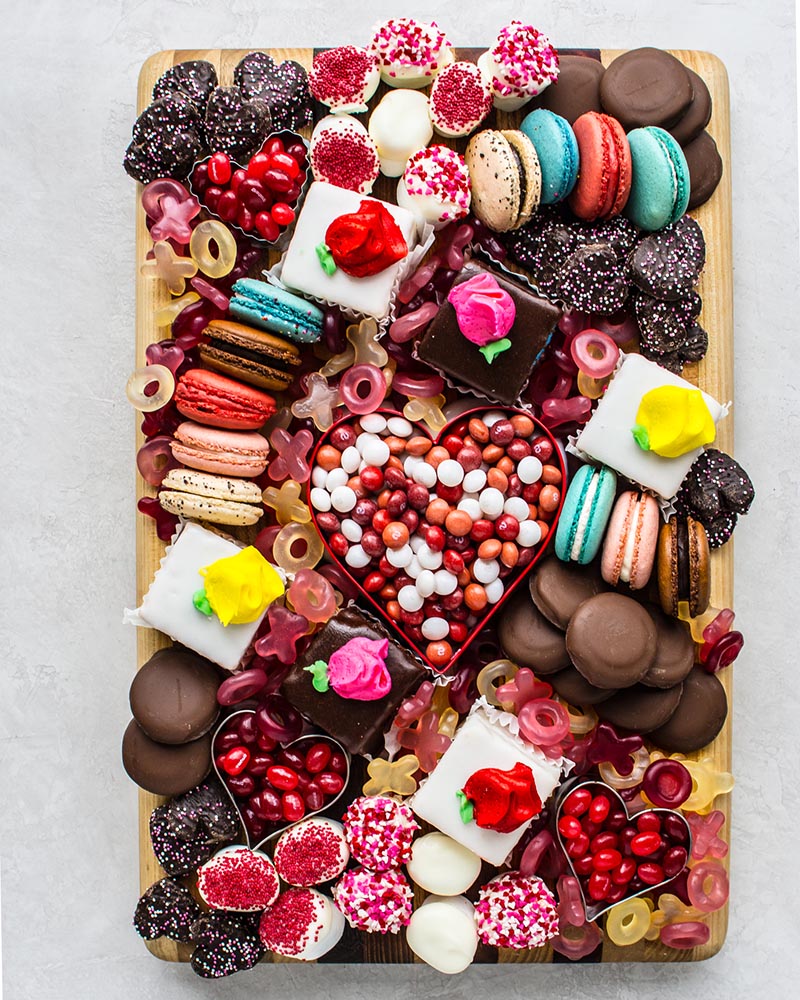 Big dessert boards can be intimidating, but if you find yourself wanting to make one and are a little unsure, start small.
Once you feel comfortable with your handiwork attempt a larger board. Bonus! If you need guidance on a bigger dessert board be check-out my piece in The Dallas Morning News in the next few days.
Happy building!