Easter luncheon is a bright happy moment that many families look forward to every year! The celebration of life, hope and joy makes this meal special, especially when loved ones join together at the same table.
Similar to Thanksgiving and Christmas, where roast turkey gets all the attention, ham gets its moment in the spotlight on Easter. This year, if you're wanting to embrace ham but serve it in a new way, I have the perfect recipe for you.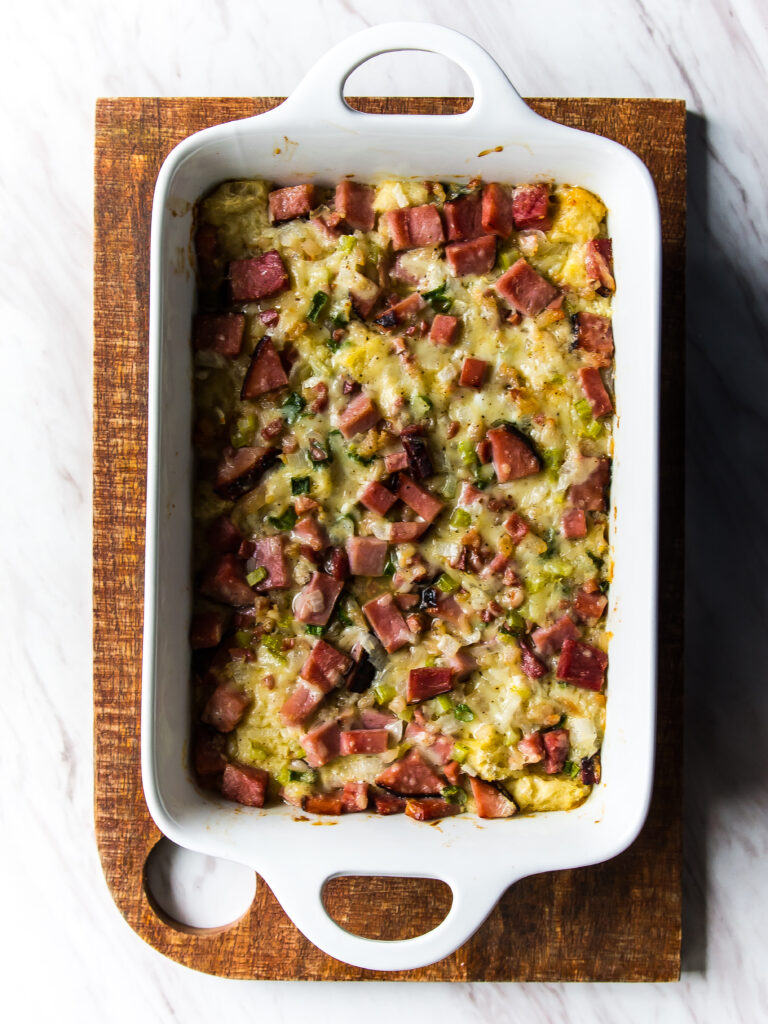 Ham and Gruyere Casserole.
A hybrid of Thanksgiving dressing and a breakfast casserole, the Ham and Gruyere Casserole ticks all the boxes for expected flavors, comfort food and easy preparation.
Ham, bakery fresh baguettes, herbs, onions and chicken stock is all you'll need to make this filling, memorable meal for your Easter luncheon. It's a quick shop at Market Street too since there's only a few items to grab.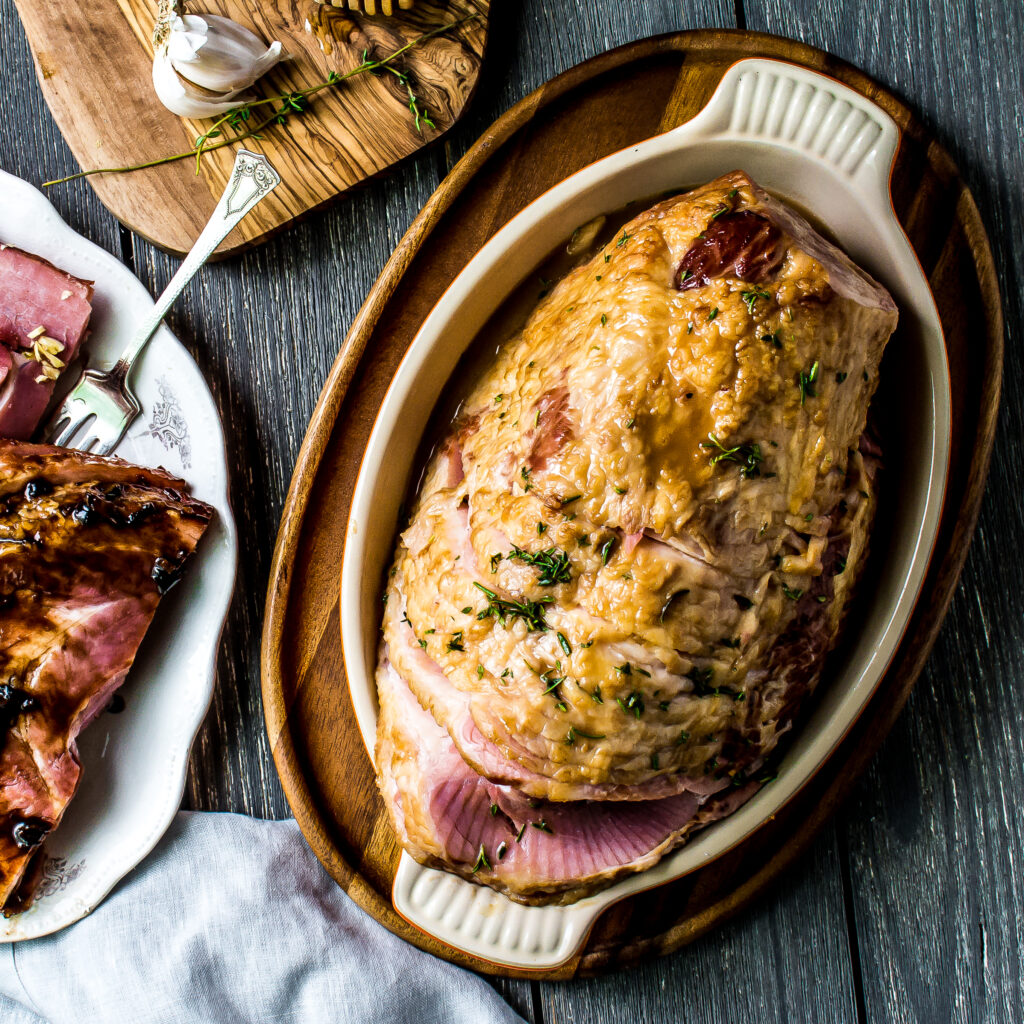 If you're wondering what ham to use, go with the brand you like. Market Street has a great selection of hams to choose from at their deli. Whether it's cut to your asking by the delicatessen, or you buy pre-package, Market Street will have the ham for this dish that fits your budget and your cravings.
Like a traditional Thanksgiving dressing, this recipe calls for a baguette diced and then toasted. Market Street's bakery has a handful of freshly made breads to choose from, and all will work! Whether it's a sour dough or or French baguette, you can never go wrong with buying fresh from a bakery.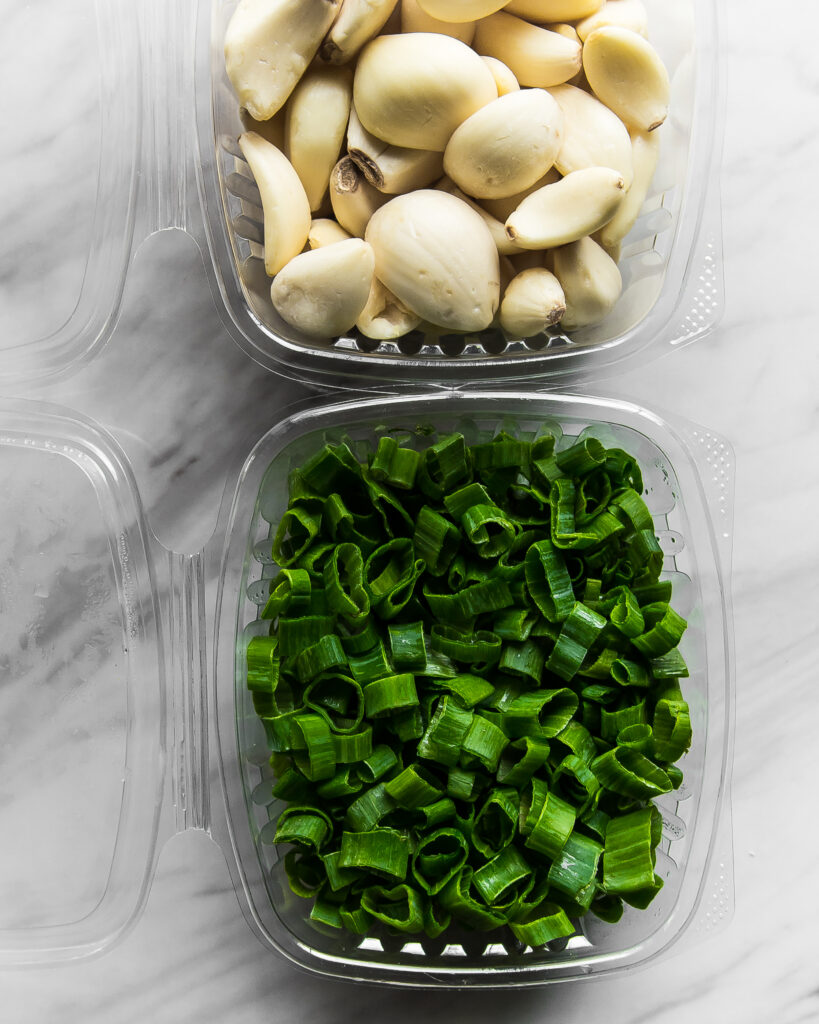 This recipe requires just a few steps to whip up a filling and unique recipe. What's even better is that this casserole can be prepped a day ahead to help with those busy schedules.
I also understand that sometimes it's not just cook time that needs to be simpler, it's prep time too. Need to make the recipe easier? You can also grab the Stouffer's pre-made stuffing at Market Street. The recipe will need to be tweaked when it comes to salt, but if you're short on time and want to make this recipe simply swap the bread for your pre-packaged dressing mix!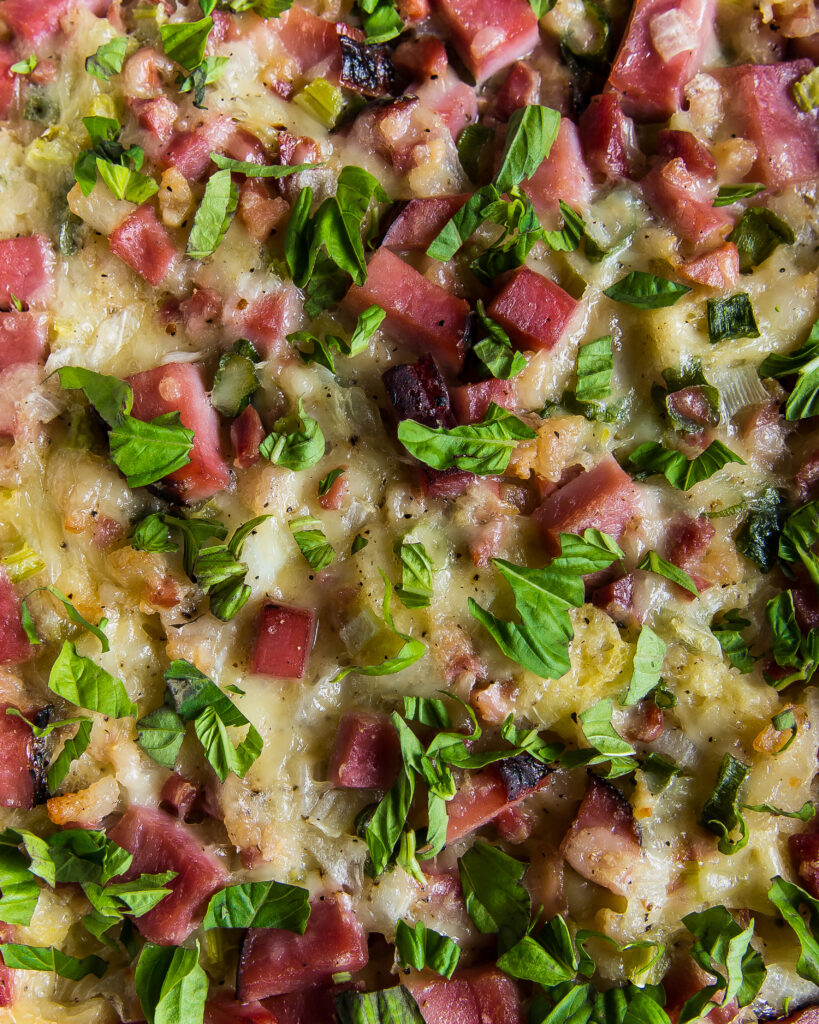 I love time-honored food traditions; it gives familiarity and expectations to dinner gatherings that feel like a hug. However, sometimes it's fun to bring in a new take on a classic. This year, shake things up at the Easter table. Let the ham still shine, but this time, in a casserole!
This is a sponsored post on behalf of Market Street. All opinions are my own.
Ham and Gruyere Casserole
To make this casserole ahead of time, complete steps 1 through 3. After completing those steps, place the baguette pieces in a large baking dish and cover. Place the egg mixture into the fridge until ready to bake. Once ready to bake, remove the mixture from the fridge stir to recombine the ingredients and pour over the bread. Cook per the recipe starting with step number 4.
Ingredients
6

cups

French baguette

,

crusts removed and cut into 1 inch cubes

3

tbsp

unsalted butter

4

ounces

diced pancetta

1

cup

onion

,

diced

1/3

cup

celery

,

finely diced

1

tsp

red wine vinegar

2

eggs

1/3

cup

green onion

,

chopped

2

cups

diced honey baked ham

,

about 3/4 a pound

1/2

cup

grated Parmesan cheese

1

cup

grated Gruyere

,

plus more for topping

2

cups

stock low-sodium chicken stock

1/2

tsp

black pepper

pinch

of kosher salt

to taste chopped basil
Instructions
Heat the oven to 350 degrees F. Place the diced baguette pieces and toast in the oven for about 10 minutes at 350 degrees.

In a skillet, melt the butter over medium heat. Add the pancetta, onion and celery. Cook until softened, about 5 to 8 minutes. Remove from the heat and add the vinegar. Stir and set aside.

In a large mixing bowl whisk the eggs. Add the green onion, diced ham, grated parmesan, grated Gruyere, chicken stock, pepper and salt to the eggs. Stir until all ingredients are incorporated into the mixture.

In a large casserole dish, place the baguette pieces into an even layer. Evenly pour the egg mixture over the bread. Stir to make sure the ham and cheese is spread throughout the casserole. Using the back of a spatula, press down on the top of the bread and egg mixture to create a flattened even top. Top with additional grated gruyere.

Place into the oven and bake until the casserole is set, about 45 minutes. Remove from the oven and let cool for 10 minutes. Top with freshly chopped basil, slice and serve warm.