Hand in hand, we strolled the winding streets of Trastevere— a Roman neighborhood where lies a pocket of tranquility amidst the bustle of Rome.
Laundry is strung high above the narrow cobblestone ways. Cats meander here and there, looking for food or a nice quiet spot to rest. The faded past colors the walls and doors of ancient palazzos. Fountains greet you around every corner.
I was with the one I adored the most in the city I loved the most. It was bliss.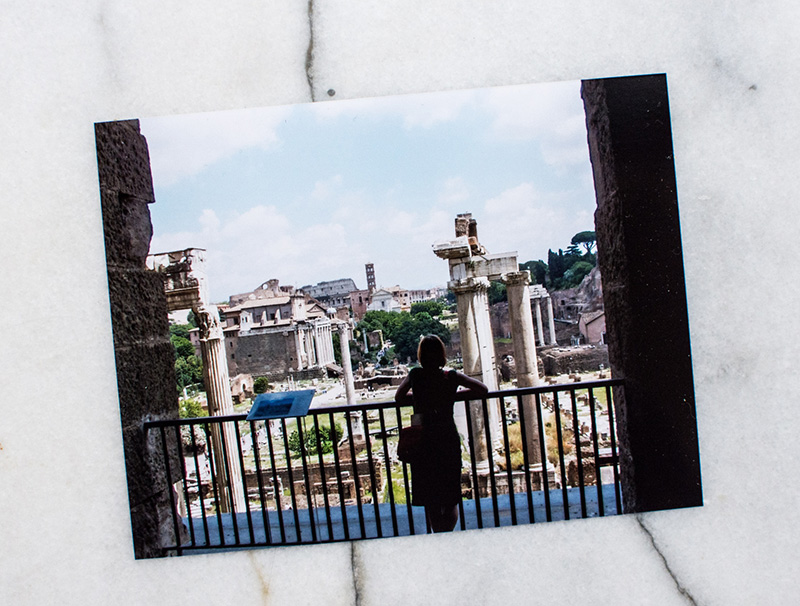 During this memorable getaway we toured the ancient relics of the past, lost time staring at art and dined on traditional Roman fare.
Cacio e Pepe. Arancini. Bucatini all'Amatriciana. Pizza.
It was a complete food paradise.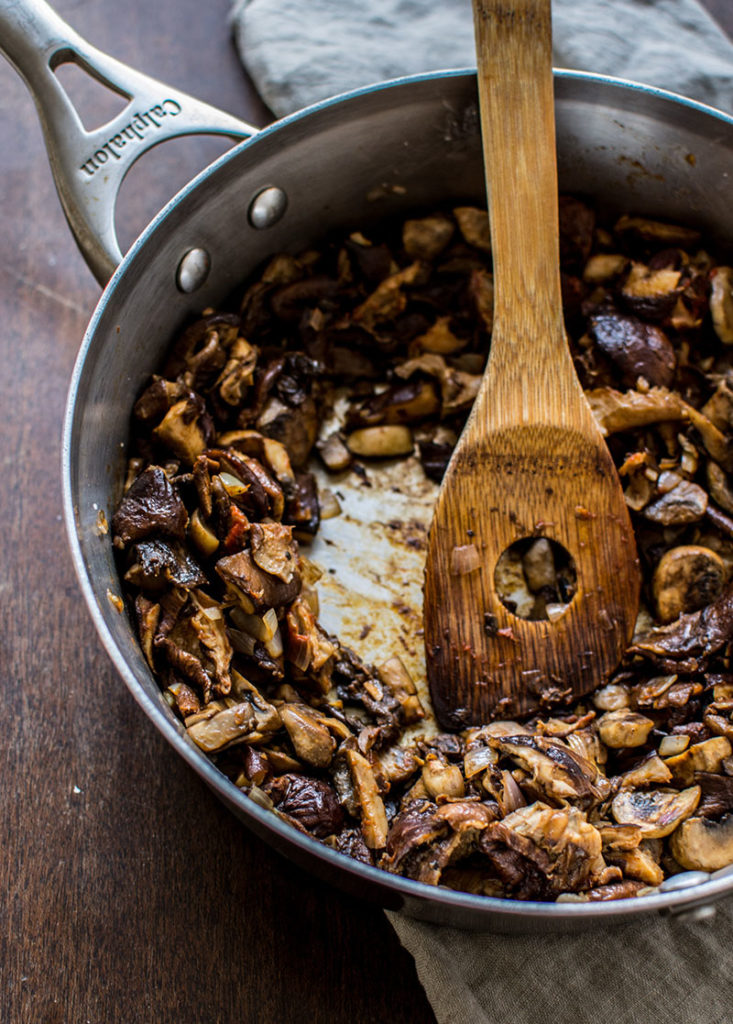 While meandering through Trastevere I began to see a trend with each passing trattoria. These restaurants were displaying seasonal ingredients. Apparently it was porcini season and these Romans wanted us to know.
It was here that I fell in love with the savory richness of porcini mushrooms.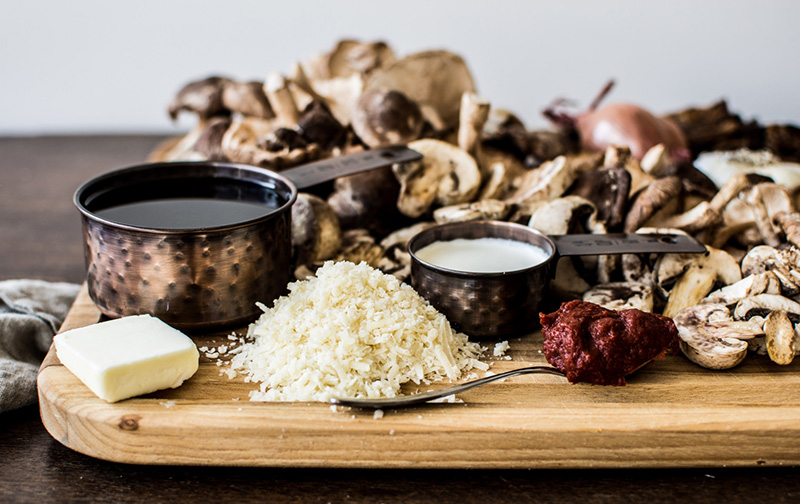 Once stateside with porcini on the brain I started searching for this wild mushroom. Much to my disappointment no local grocers carried this treasure fresh. I searched high and low (literally) until I stumbled across the dried assortment at Market Street.
Located just below the avocados and tomatoes in the produce section, lies a wealth of dried funghi. That is where the dried porcini resides.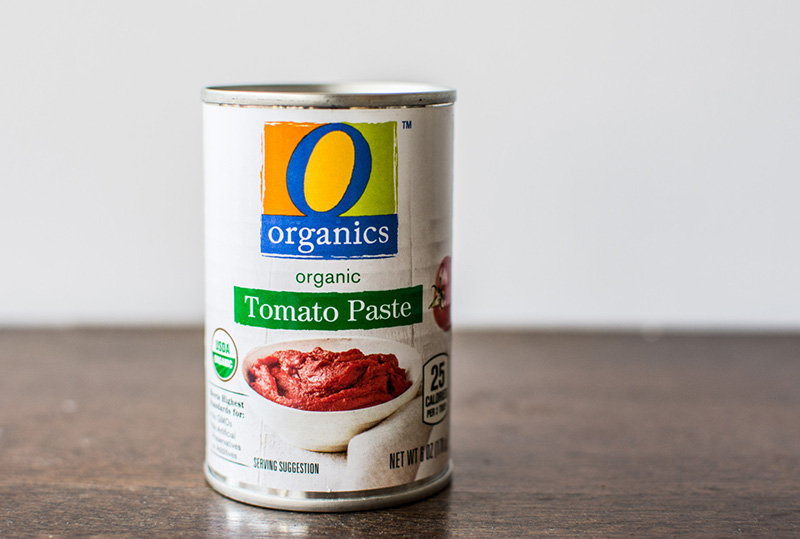 I might have "whooped" when I found these beauties. However, before proceeding, I checked the price. To my joy, they were affordable unlike like several other stores that wanted over $10 for less than an ounce of the mushroom.
In my first encounter with dried porcini I cleaned out Market Street of their stash. Once home I dived into the world of mushroom cuisine.
Ragu. Soups. Sautés. I couldn't get enough.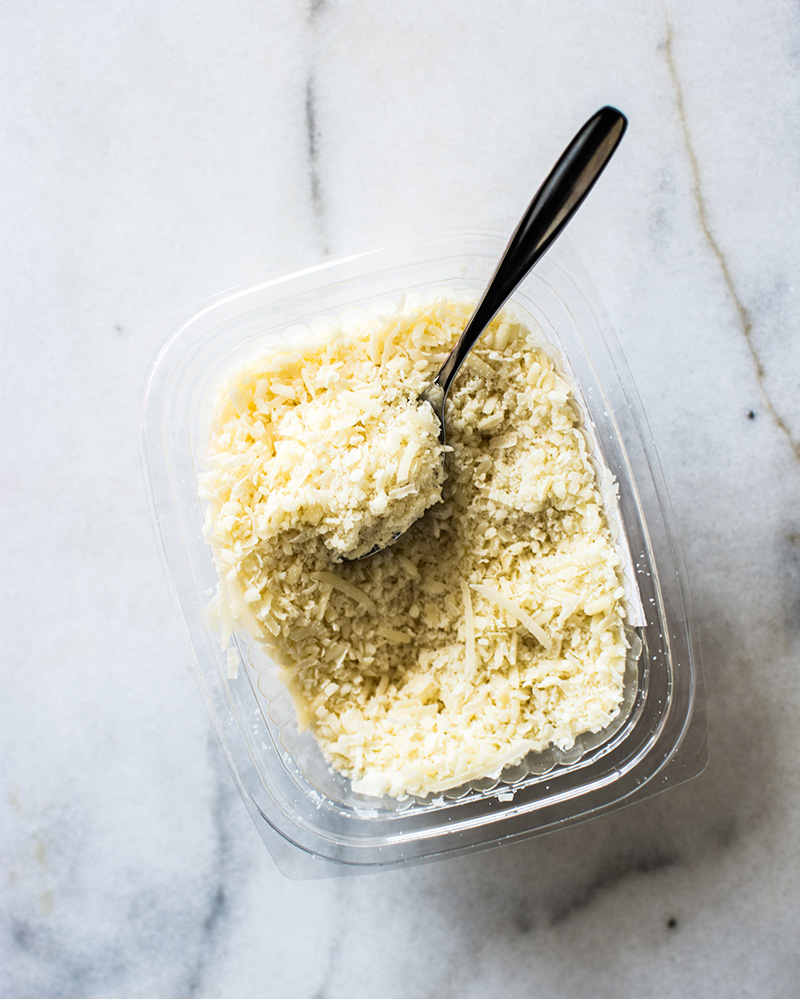 Time and time again I found myself back at Market Street, grabbing those little bags of dried goodness. During my mushroom frenzy I also discovered the bulk mushroom section where scores of mushroom varieties are available.
It was here at that I discovered shiitake mushrooms. This mushroom is my second favorite fungus that also produces that rich umami flavor when cooked. There is no better recipe than ragu to truly enjoy the heartiness and flavor of mushrooms.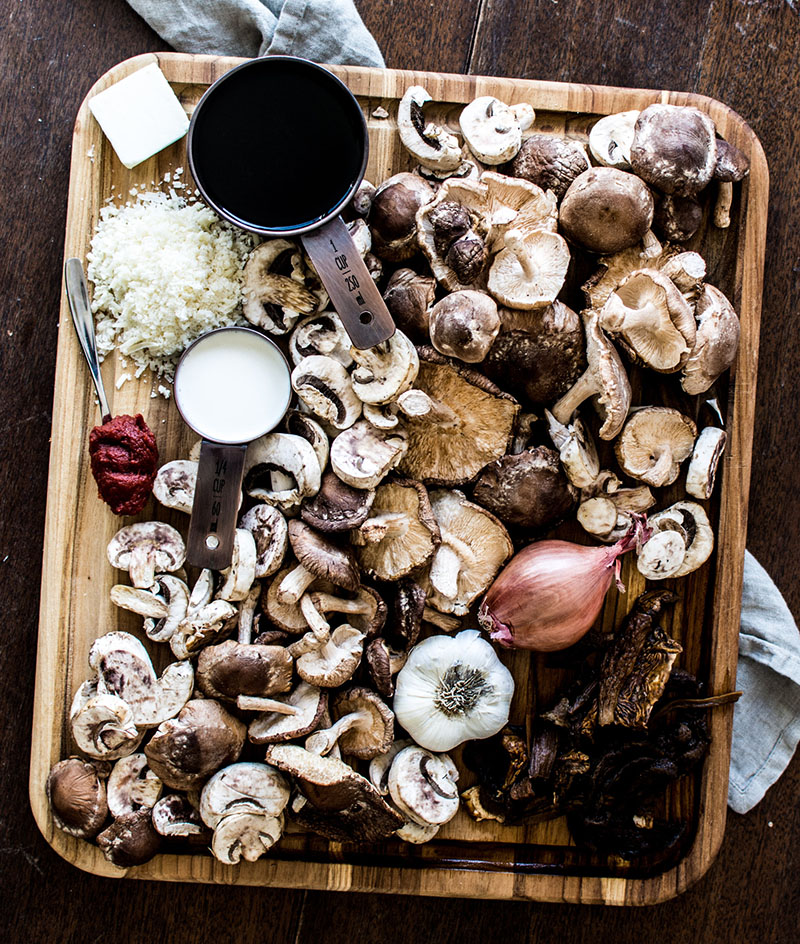 What's needed for this meal?
Shallots. Butter. Mushrooms. Garlic. Tomato paste. Dry Marsala. Mushroom broth (from the rehydrated porcini). Cream. Parmesan.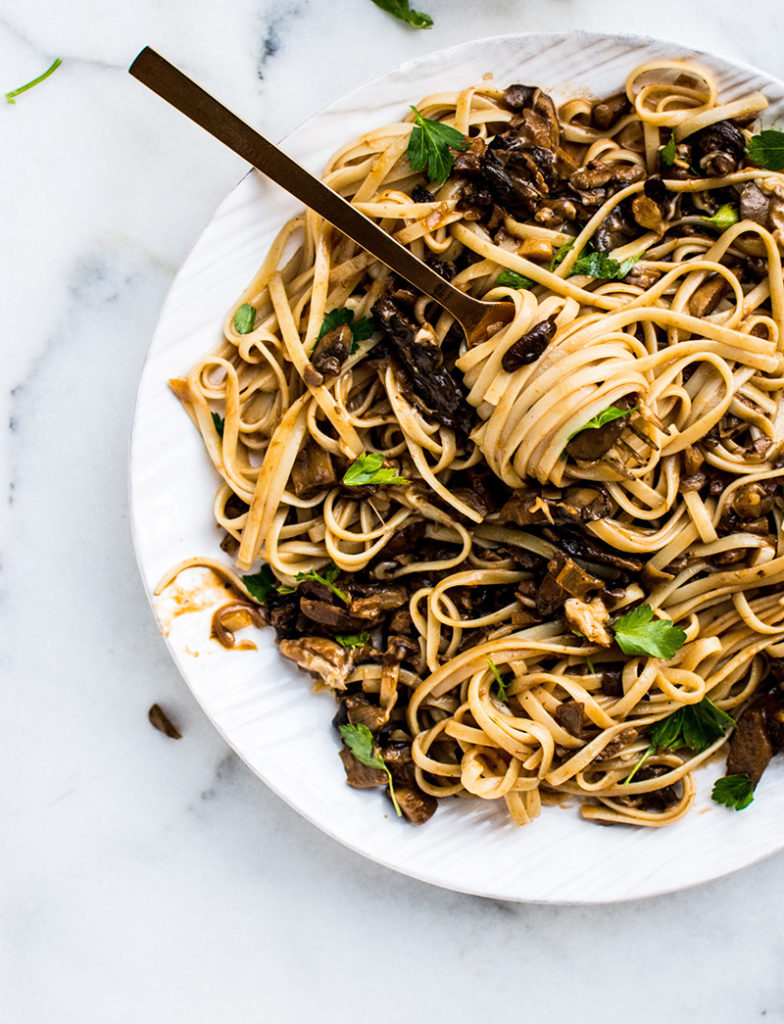 Take an hour of your week in the near future to cook up the mushrooms you found foraging at Market Street.
It will liven up your taste buds and make you long to stroll the streets of Rome with the one you love.
Disclosure: This is a sponsored post on behalf of Market Street. All opinions are my own.
Mushroom Ragu
Ingredients
1

cup

warm water

1

ounce

dried porcini mushrooms

3

tablespoons

unsalted butter

2

tablespoons

extra-virgin olive oil

1/2

cup

shallots

,

diced

1

pound

mixed mushrooms

,

chopped

1 1/2

teaspoons

kosher salt

3

cloves

garlic

,

chopped

1

tablespoon

tomato paste

1

cup

dry Marsala wine

linguine

3

tablespoons

heavy cream

1/2

cup

grated parmesan cheese

parsley

,

chopped
Instructions
In a small bowl, soak the dry porcini and warm water for about 20 minutes (or until fully rehydrated). Gently remove the porcini. Chop and set aside.

Take the soaking liquid and strain through a sieve. Set aside to use later.

Meanwhile, add 1 tablespoon of butter and the extra-virgin olive oil to a flat bottom skillet or sauce pan. Cook over medium heat and until the shallot are softened, about 5-6, minutes.

Push the shallots to the sides of the pan. Add half of the mushrooms (including the porcini) and 1/2 teaspoon salt. Cook until the mushrooms release their liquid and reabsorbs it, about 8 minutes. Stir occasionally.

Push the mushrooms to the sides of the pan. Add 1 tablespoon of butter. Once the butter has melted add the second half of mushrooms, garlic and 1/2 teaspoon salt. Cook for 8 minutes. Stir occasionally.

Push the mushrooms to the sides of the pan. Add the tomato paste and stir. Brown the paste, this will take about 1-3 minutes. Stir occasionally

Add the Marsala and the reserved porcini soaking liquid. Scrap the bottom of the pan to remove browned bits. Bring to a boil and reduce heat to low. Simmer uncovered for 12 minutes.

Meanwhile boil the linguini. Once cooked, strain and place back into the same pan. Add the last tablespoon of butter and cream to the cooked pasta. Stir and heat through about 3 minutes.

Add the mushroom ragu and parmesan to the pasta. Mix well.

Serve topped with chopped parsley.
Notes
My favorite mushroom to use for this dish are shiitake. Sometimes, to save a bit of money, I use a combination of shiitake, portabello and cremini mushrooms. If you use shiitake mushrooms, be sure to remove the stem before cooking. Also, when purchasing Marsala, be sure to select DRY Marsala. There is a sweet Marsala option and avoid this one at all cost. It will add a very sweet taste to the dish that I find unappetizing. When it comes to the amount of linguine to cook, I typically use a little bit less than 1 pound. Eyeball the amount of pasta used to toss with the ragu. Adjust the amount used according to your preferred ragu to pasta ratio. This ragu would also be delicious served on top of polenta (click here for polenta recipe).