I recently purchased a slow cooker, because mine died 2 years ago.
When the Crock-Pot stopped working I didn't feel the need to purchase another one; my two small kids napped in the afternoon and I had plenty of time to cook.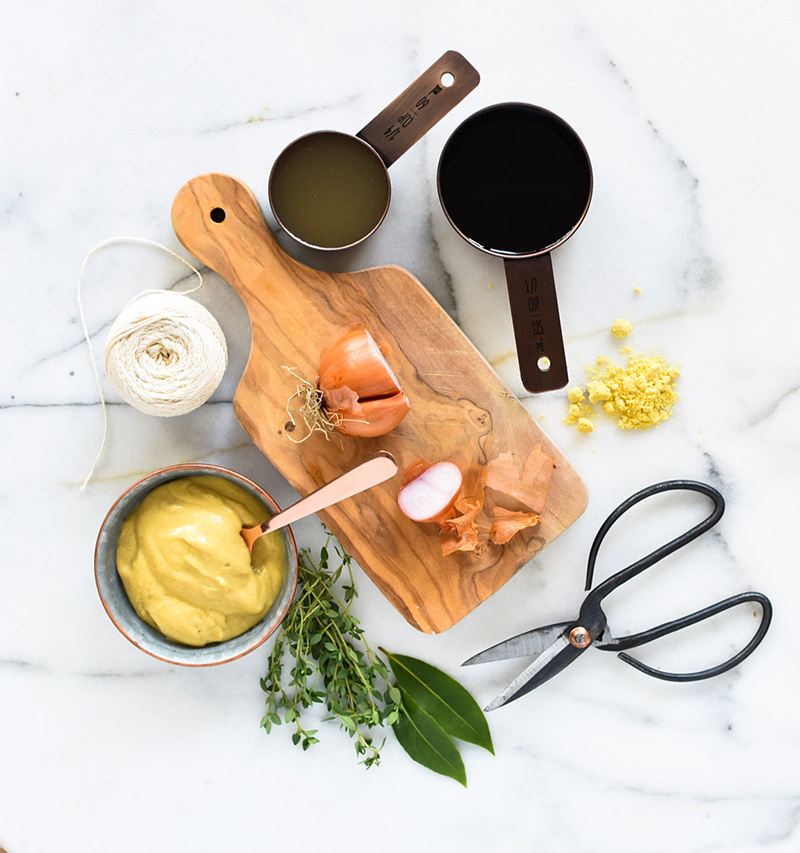 Two years later, my daughter began kindergarten and my job as food writer and photographer became more demanding. Add on two school pick-ups and a handful of after school activities– dinner preparation became stressful or non-existent on some days.
The slow cooker needed to come back into my kitchen.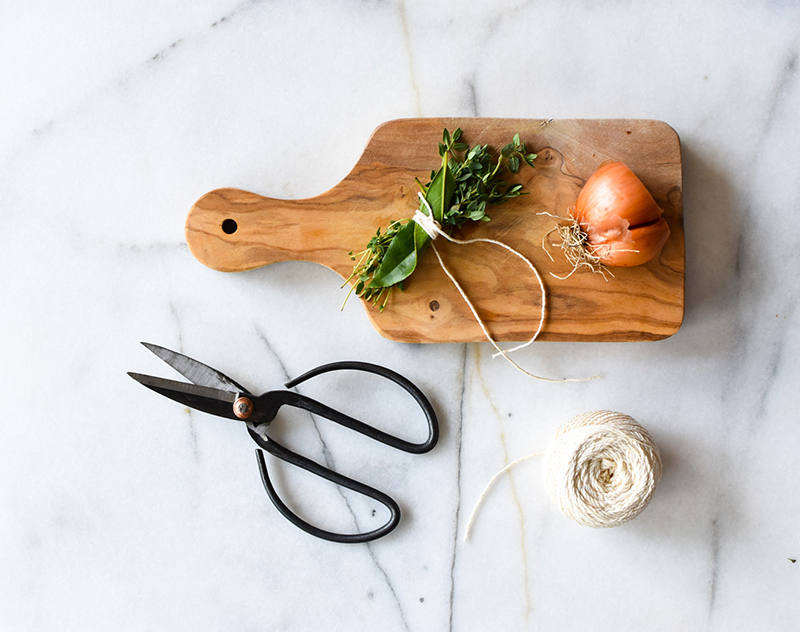 The same day I purchased the slow cooker I also got a hankering for mustard chicken thighs.
I was at Market Street when the craving hit. It was perfect timing…except for the fact that one of my children likes dark meat and the other does not. So, the cut of meat could not be chicken thighs, but something else.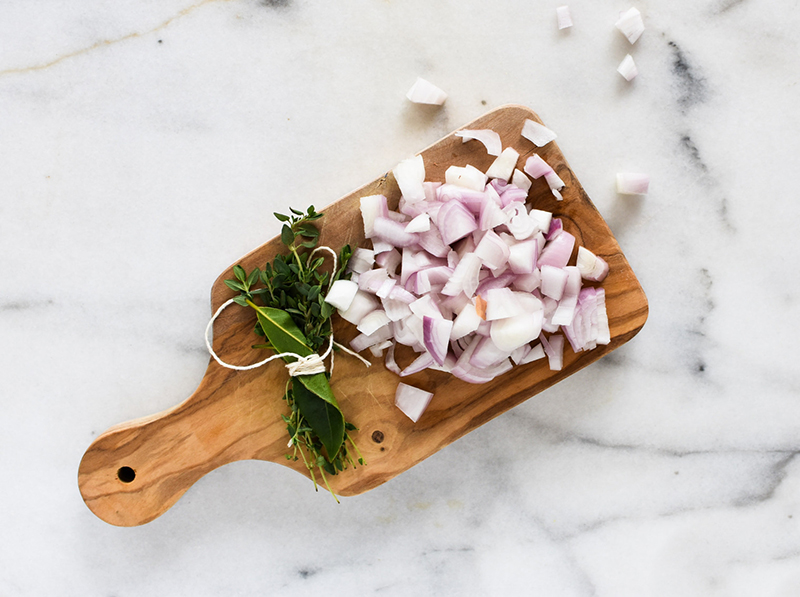 The other issue? It was gymnastics night. There is no way I would have the physical or mental energy to make dinner when we got home. My golden hour of cook time was 12 pm; 6 hours from the time we needed to eat.
Then I remembered my fun cooker (where my 30 Rock fans at?). She is going to save the day.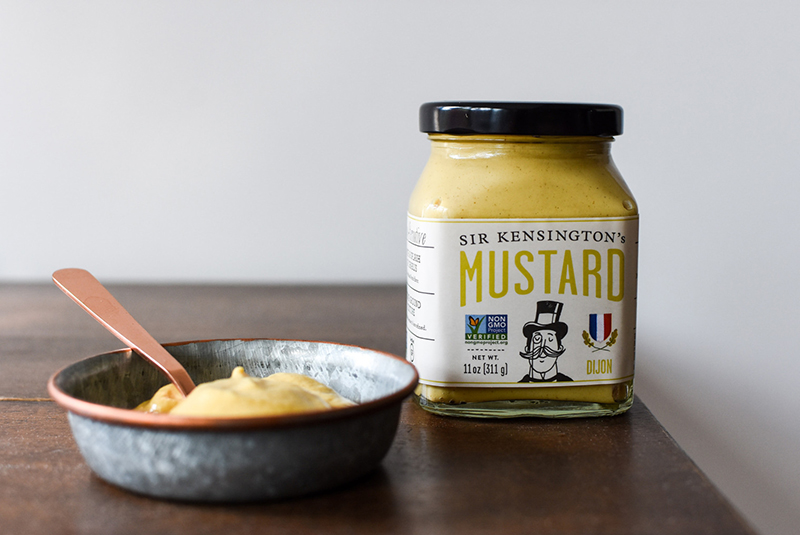 I started to collect the ingredients. Shallots and herbs in the produce department. Organic chicken stock and gourmet Dijon mustard (I've had my eye on Sir Kesnignton's mustard for awhile and this was the perfect time to try it out!) in dry goods. White wine and dry Marsala in the wine department.
Check. Check. Check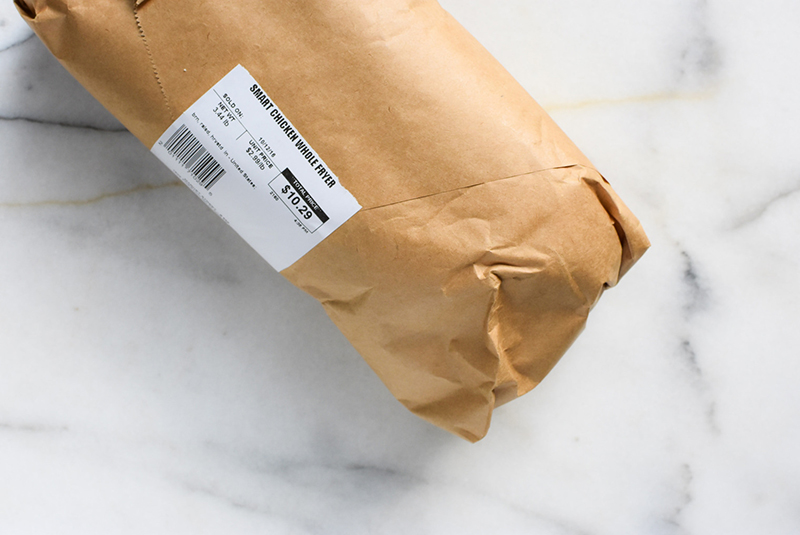 As I was perusing the meat market, I spotted a lovely whole chicken, free from hormones, antibiotics and animal by-products. Perfect.
Can you break this chicken down for me?
"Not only can I break this chicken down for you, I can do it in 2 minutes."
Otis, you're amazing. Thank you.
In under two minutes (he was totally right!), the chicken was cut up.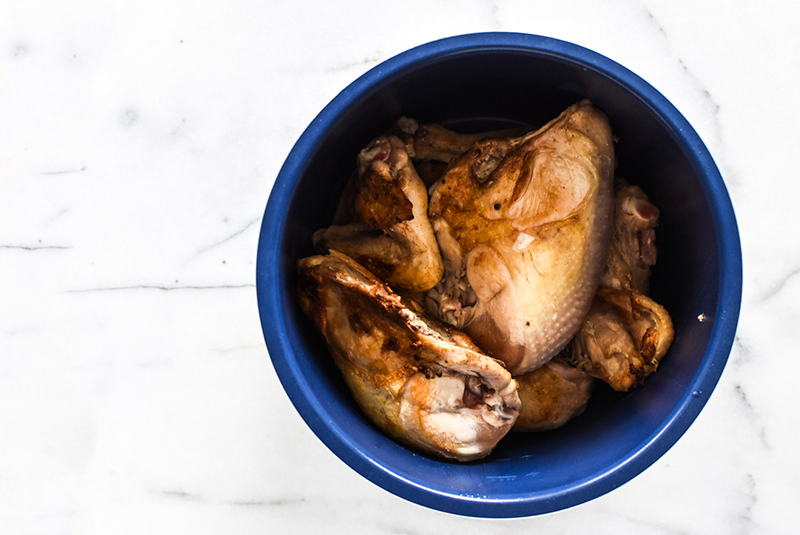 I walked out of Market Street with brown paper bags full of quality products to cook my family a quality meal.
After a 20 minute prep, dinner was slowly cooking and would be ready to eat when we came tromping home from gymnastics.
Dinner was gobbled up with smiles that night.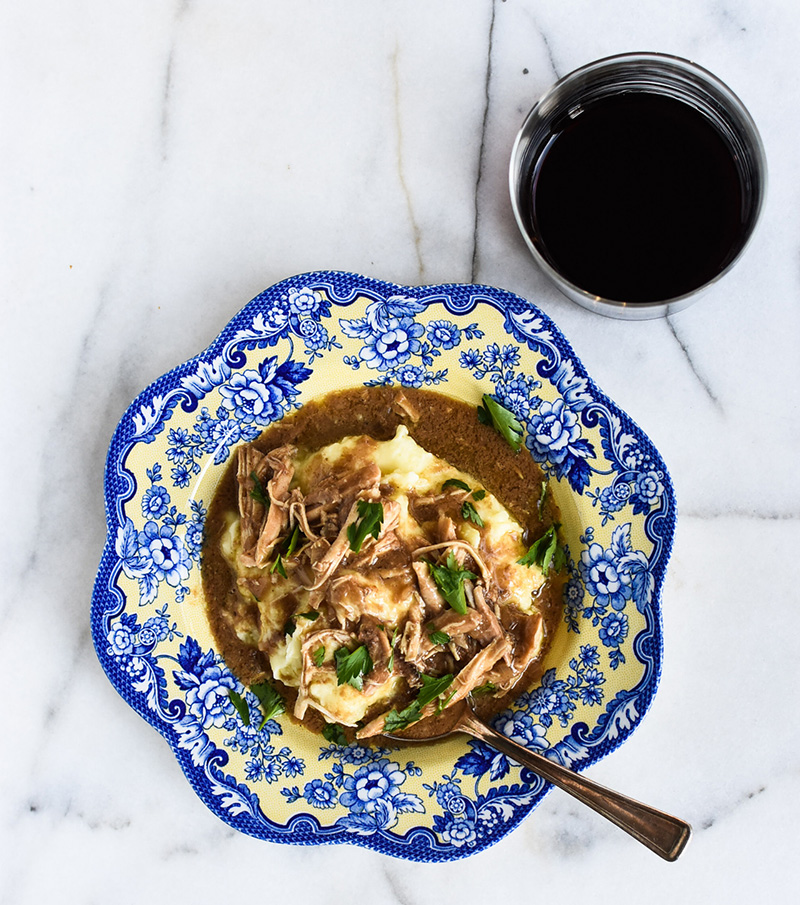 I was also smiling because there were leftovers. Glorious leftovers…
because this meal needs to be served on top of crème fraiche mashed potatoes (click here for recipe) the next night…
and then on top of a bed of arugula with a squeeze of lemon juice and freshly grated parmesan .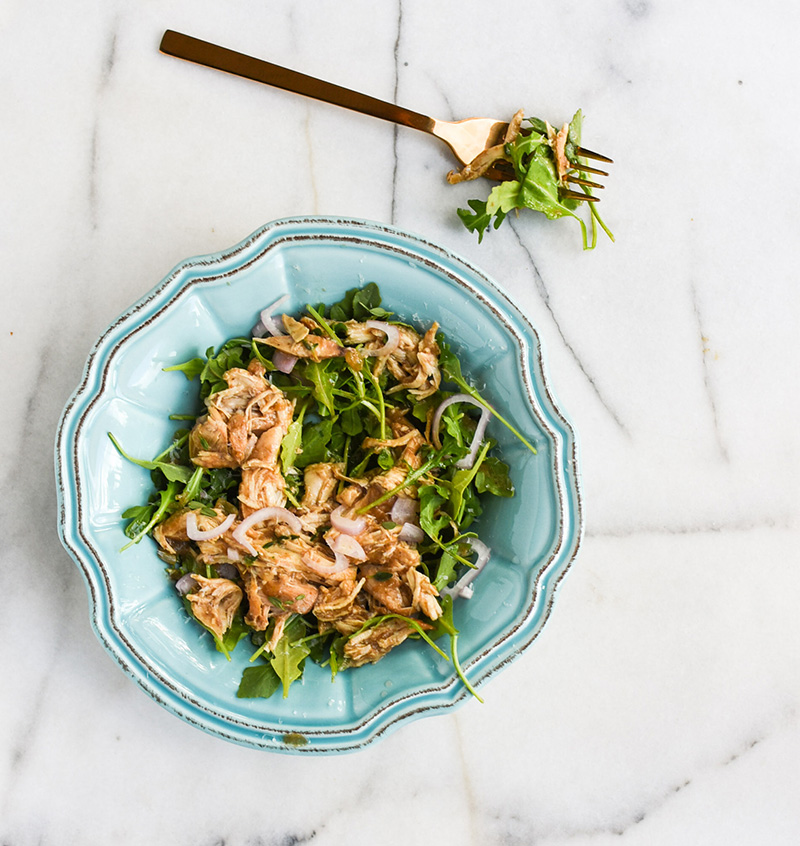 Disclosure: This is a sponsored post on behalf of Market Street. All opinions are my own and I appreciate your support of the brands/companies that I love.
Slow Cooker Mustard Marsala Chicken
Ingredients
2

teaspoon

kosher salt

1

chicken

,

about 4 to 4 1/2 pounds, broken down

1

tablespoon

unsalted butter

1

tablespoon

extra-virgin olive oil

1/2

cup

shallots

,

diced

1/2

cup

Marsala wine

1/2

cup

dry white wine

,

I prefer a Pinot Grigio or Chardonnay

1/4

cup

balsamic vinegar

8

sprigs of fresh thyme

1

fresh bay leaf

3/4

cup

chicken stock

3

tablespoons

Dijon mustard

1

teaspoon

ground mustard

1

teaspoon

sugar

2

tablespoons

flour

chopped fresh parsley

,

for topping
Instructions
Evenly distribute the salt on the chicken. Make sure to cover both sides. Set aside. Turn the slow cooker on to the warm setting.

Add the oil and butter to a large skillet and bring to medium-high heat. In two batches, brown the chicken, about 2 1/2 to 3 minutes per side, for a total of five minutes. Place the chicken into the slow cooker and cover.

Reduce heat to medium and add the shallots. Cook for 1 minute. Add the wines, vinegar and herbs to the skillet. Scrap up the brown bits on the bottom of the skillet (Yay! You've deglazed a pan!).

Once boiling, add the chicken stock, Dijon, ground mustard and sugar. Stir well and bring to a boil. Pour the liquid into the slow cooker. Rearrange the chicken as needed to have all the pieces slightly covered. Turn the slow cooker to high, cover and cook on high for 2 1/2 to 3 hours.

Remove the chicken, place on a platter and cover. Add the flour to the slow cooker and stir. Continue to cook for 15-30 minutes. Serve the chicken shredded or whole, covered with the Marsala mustard sauce and chopped fresh parsley. Mashed potatoes, crusty bread and rice are wonderful to top with the chicken and wine sauce.
Notes
The chicken can also be cooked on low for 6 hours in the slow cooker. Ask your butcher to break the chicken down into 8 pieces.