In the age of the Instant Pot we have forgotten one of our most reliable and trustworthy kitchen friends: the slow cooker.
Many home cooks are currently enamored with the Instant Pot. The idea of dinner being instantly created in a Jetson-like contraption is unfortunately a myth. This electric pressure-cooking frenzy is noteworthy and has a place in the 21st century kitchen. However, in this hubbub and excitement for instant cooking we have forgotten slow cooking.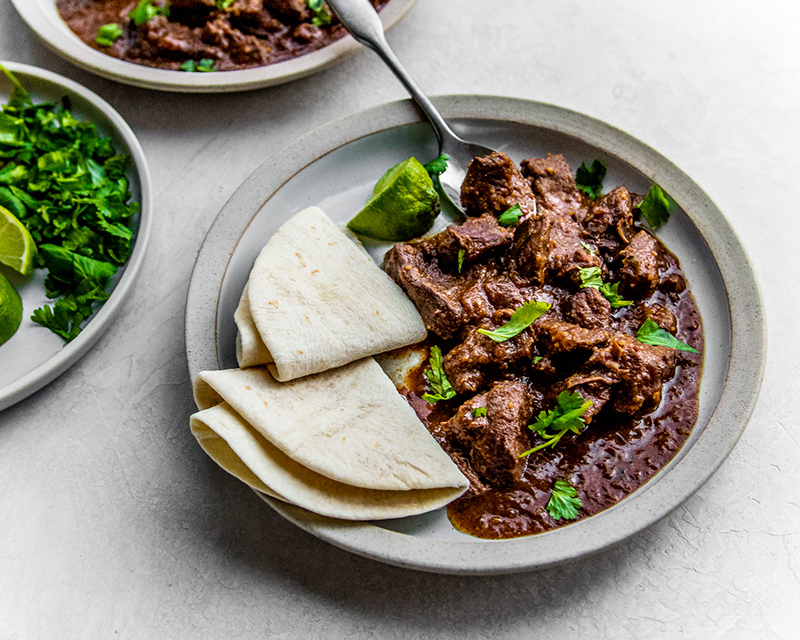 Slow cooking is a classic way to cook and the slow cooker itself is a much-needed kitchen item for many homes.
That's why today I want to remind you of the slow cooker that's sitting on your shelf. Chili is one of the best (if not the best) recipes to make in a slow cooker because ingredients can be browned into an umami state and then transferred easily into the slow cooker where it sits slowly and securely braising all day long. At the end of its long simmer it waits for you to lift the lid and serve.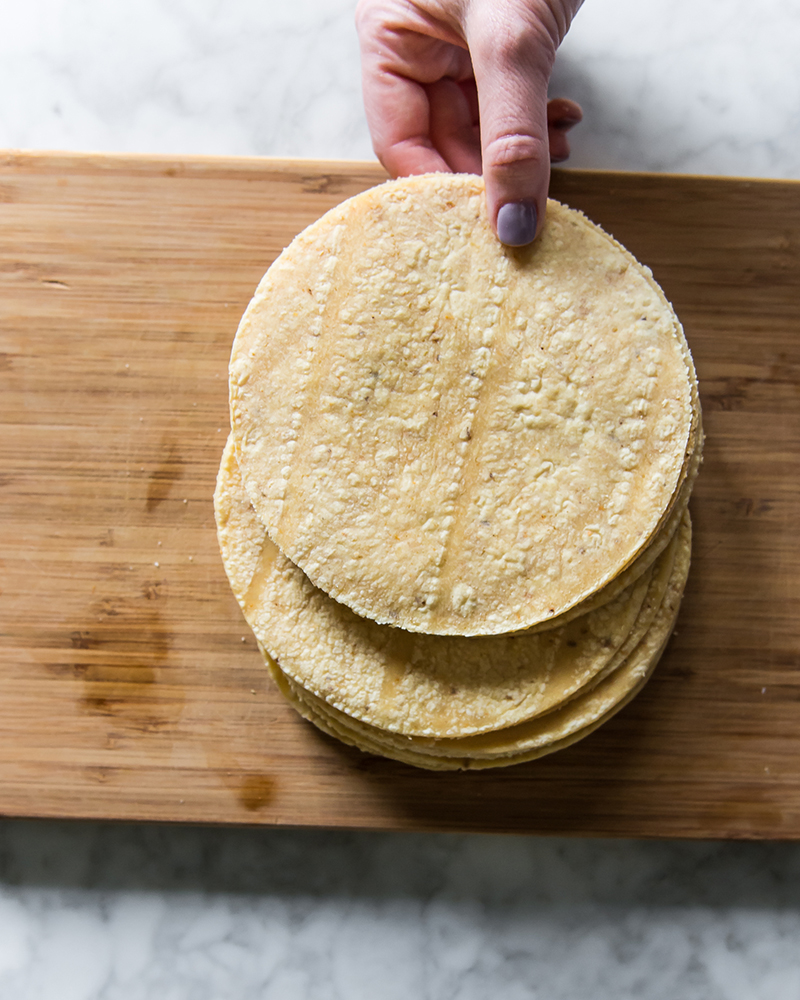 Slow Cooker Texas Chili is the quintessential slow cooker recipe. It is a beef chili full of chile and tomato flavor. There are no fillers: beans, corn, bell pepper (I save that for a different chili). This is a true Texas chili that is full of meat, tomatoes, chili and Texas beer.
There's no place better to get these Texas-inspired ingredients than from a beloved Texas based grocery store: Market Street . I love getting beef from Market Street the Ranchers Reserve line is always fresh and tender.
The Ranchers Reserve stew meat is already cut to size and prewrapped, so you can easily grab the ingredient and be on your way. Plus, just around the bend is the beer section where Shiner Bock, a local Texas lager beer, is waiting to be picked up for this Texas chili.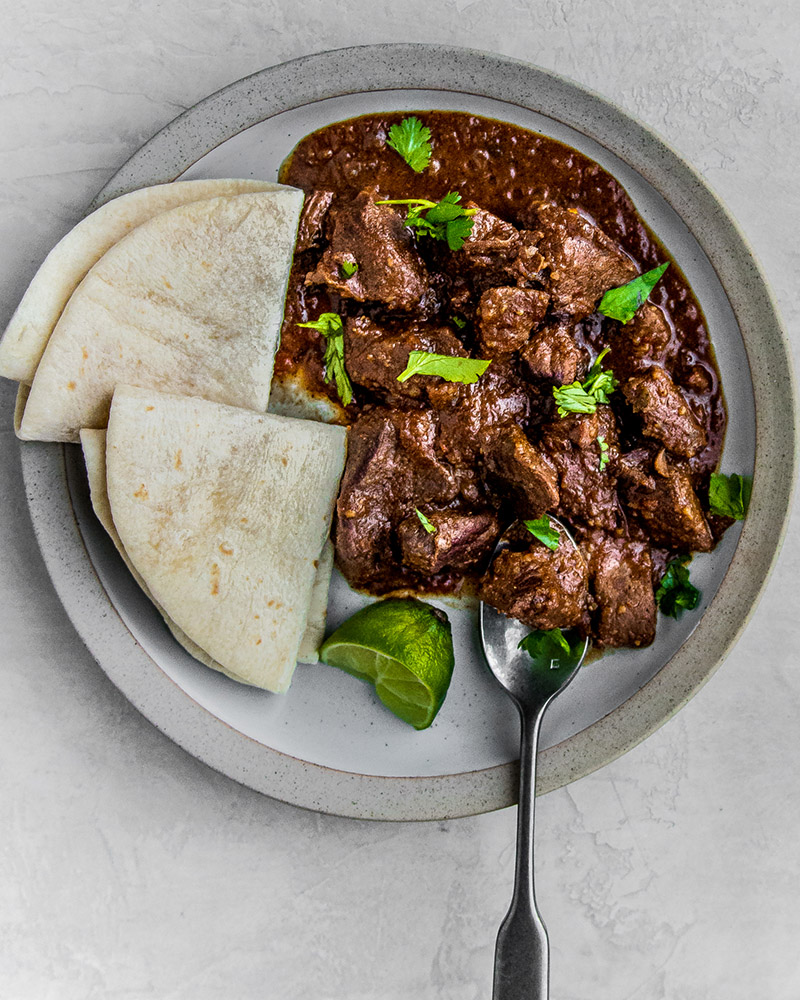 The beauty of cooking chili on the stove top is that it thickens while the sauce reduces. A way to create a thick chili in the slow cooker is by using corn tortillas to thicken the mixture. Again, another local ingredient waiting for you at Market Street .
Reacquaint yourself with the slow cooker this winter with Market Street and Texas Chili. You'll remember how good this appliance has been to you.
Slow Cooker Texas Chili
Ingredients
3

pounds

stew meat

2

teaspoons

kosher salt

2

tablespoons

canola oil

1

tablespoon

tomato paste

1/2

medium onion

,

diced

1

cup

lager beer

1 1/2

cups

low-sodium beef stock

1

beef bouillon cube

1 14.5

ounce

canned tomatoes

5

corn tortillas

,

cut into pieces

1

serrano

,

or jalapeno pepper, seeded chopped

1/4

teaspoon

ground cloves

1

teaspoon

granulated garlic

1

teaspoon

dried oregano

1

tablespoon

cumin

2

tablespoons

chili powder
Instructions
30 minutes before cooking, evenly distribute 1 teaspoon of salt over the stew meat.

When ready to cook, add 1 tablespoon of canola oil to a large skillet. Heat over high heat. Once the oil is shimmering add half of the stew meat. Brown the meat in the canola oil, about 2 minutes per side. Remove the meat and place into a warm slow cooker. Repeat this step for the second batch of the stew meat.

Lower the temperature to medium and add tomato paste and onions. Sautee until browned, about 1 minute. Add the beef stock, beer, tomatoes, bouillon cube and tortilla pieces. Scrape up any brown bits stuck to the bottom of the pan. Let simmer for about 3-5 minutes. Remove from the heat and cool for 5 minutes.

Add the mixture to a blender or food processor and puree until it is a thick and smooth consistency.

Pour the tomato mixture into the slow cooker covering the meat. Add the cumin, garlic, chili powder, 1 teaspoon salt and oregano to the mixture. Stir well. Cover and cook 6-7 hours on high or 9-10 hours on low.

Serve warm with cilantro and sour cream.
Notes
The addition of a tomato and corn tortilla puree comes from America's Test Kitchen, The Complete Slow Cooker. This step is brilliant because it not only creates a thickening agent for the chili but it also adds a layer of texture to the chili.
Disclosure: This is a sponsored post on behalf of Market Street. All opinions are my own.