An elegant At-Home-Valentine's dinner is easily achieved with just a few days of planning. This year, I have a meal that will not only be easy to construct but also easy to love.
Peppered-Honey Mustard Red Snapper with Herbed Orzo Risotto is on the menu this year in my kitchen and I couldn't be happier.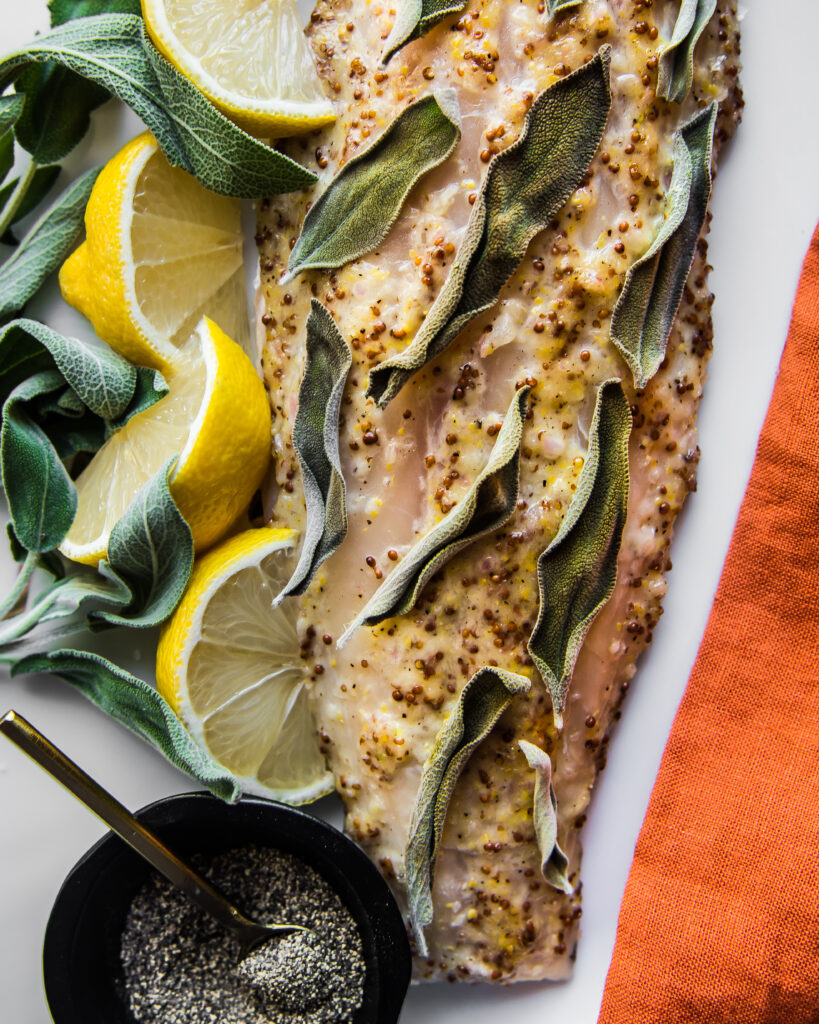 First thing first, is my online order with Market Street. Using StreetSide enables me to stay home a bit more to juggle my other obligations. The list isn't long because the main dish, Peppered-Honey Mustard Red Snapper is only 6-ingredients.
This hassle-free recipe is easy to make in advance as well. A two-step prep of a food processor blitz and coating of the snapper means that I can prep the fish the morning of my Valentine's dinner.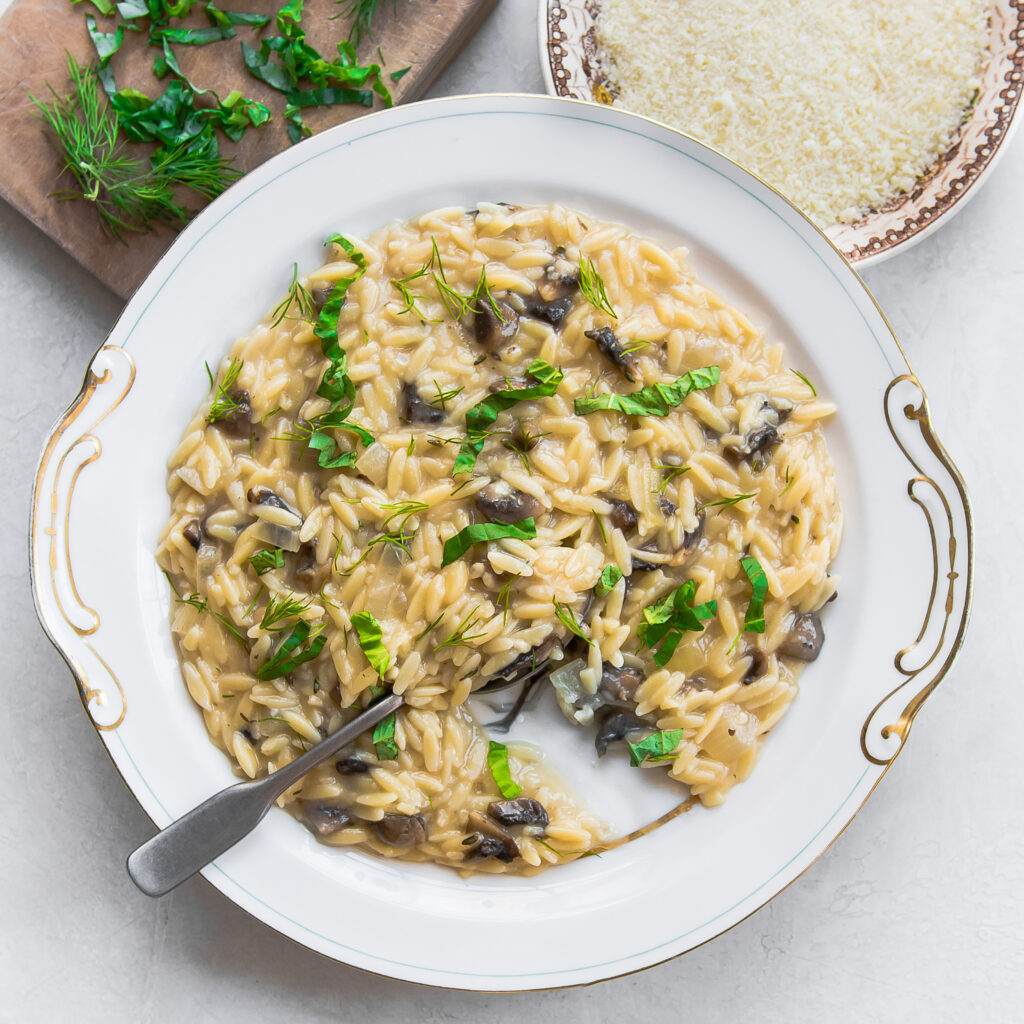 Market Street's fish department offers a variety of seafood to choose from. While I typically reach for a salmon or shrimp, I felt like snapper fillet will change things up a bit. However, the peppered-honey mustard marinade would also work on your favorite fish. Halibut! Tilapia! Salmon! Tuna! Choose what you're craving and enjoy the flavors of this easy homemade mustard marinade. Pro tip though, be sure to adjust the cook time for your fish if you diverge from the recipe!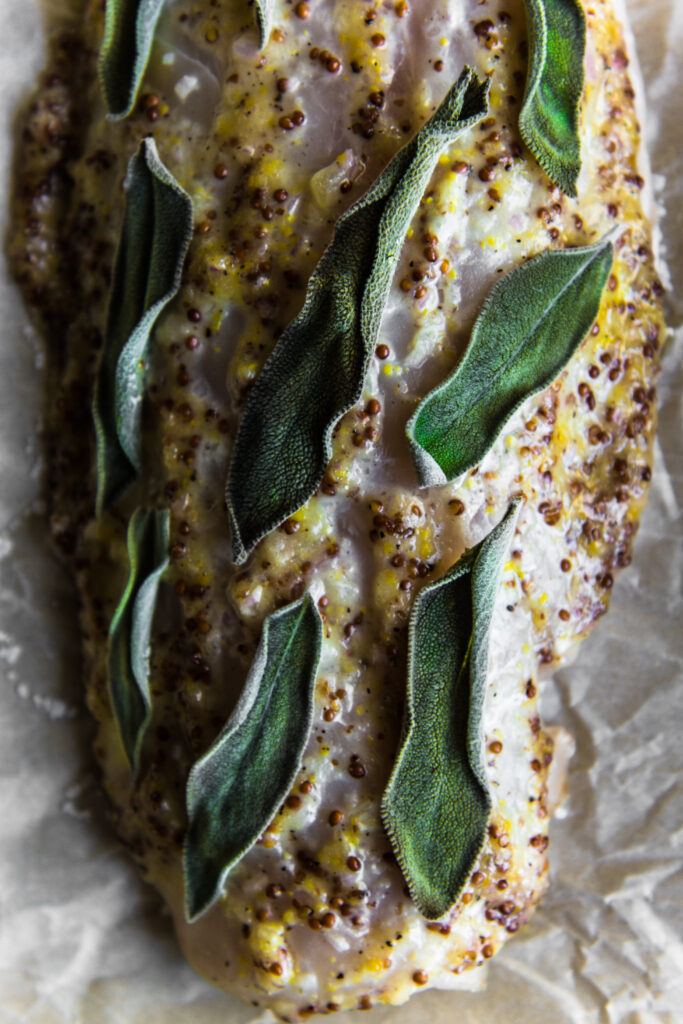 Pairing beautifully with the snapper is the Herbed Orzo Risotto. Like all traditional risottos this dish will take time, but it's oh-so-worth it. Substituting the traditional arborio rice with orzo pasta, this ingredient replacement still creates a creamy and decadent dish. Pour two glasses of wine, turn on some tunes and share the stirring fun with your favorite kitchen partner. Talk of dreams and why this meal together is special. What's more romantic than that?!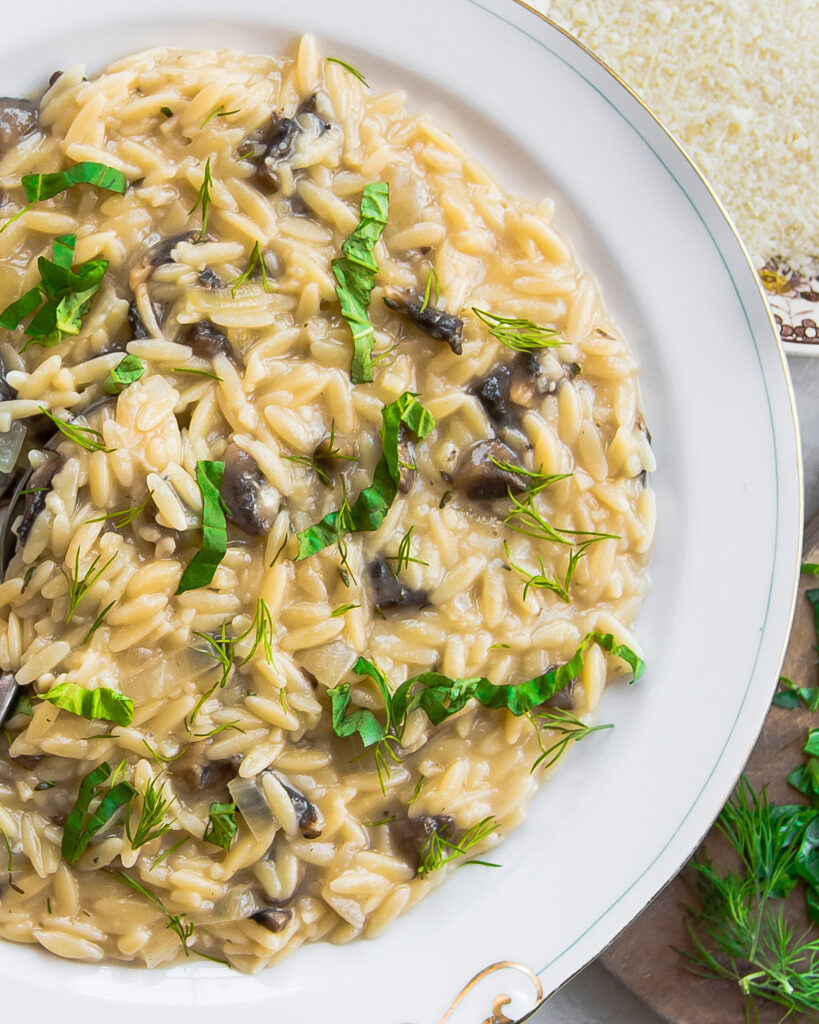 Valentine's Day doesn't have to involve outings out into the crowds. Order groceries from Market Street and make this special day memorable within your own walls. Stay home. Get cozy. Eat good food—that you made with your favorite Valentine.
Happy Valentine's Day!
This is a sponsored post by Market Street. All opinions are my own.
Peppered-Honey Mustard Snapper with Herbed Orzo Risotto
If you get ahold of snapper filets that are thicker and weigh more, be sure to adjust the cook time and seasonings. This recipe is easily doubled to serve 4 to 6 individuals.
Ingredients
2

red snapper filets

,

about 3/4 pounds each and 1/2-inch thick.

1/2

tsp

kosher salt

,

divided

3

tbsp

extra-virgin olive oil

2

tbsp

whole grain mustard

1/4

tsp

black pepper

1/2

cup

2 oz shallots

1

tbsp

honey

fresh sage leaves

lemon wedges
Instructions
Heat oven to 275 degrees. Line a sheet pan with parchment paper and set aside.

Place in a food processor the olive oil, mustard, pepper, shallots and honey. Blitz until a paste-like consistency develops.

Place the snapper onto the parchment paper and season each filet with 1/4 teaspoon of salt. Coat each filet with the shallot mustard paste, about 2 tablespoons for each filet. Top the snapper with sage leaves. Place into the oven and bake for 18 minutes, or until the snapper reaches 130 degrees F internal temperature.

Remove from the oven and cover with foil. Let cool for 10 minutes. Remove the sage leaves and top with lemon juice. Serve immediately with Herbed Orzo Risotto (click here for recipe).