Fry. Chop. Stir. Drop. Bake.
Then glory is yours. This is also knowns as homemade biscuit greatness.
Truth be told, I'm not much of a biscuit girl. I don't know why though. Every time I make a batch I think, "why don't I bake biscuits more often?"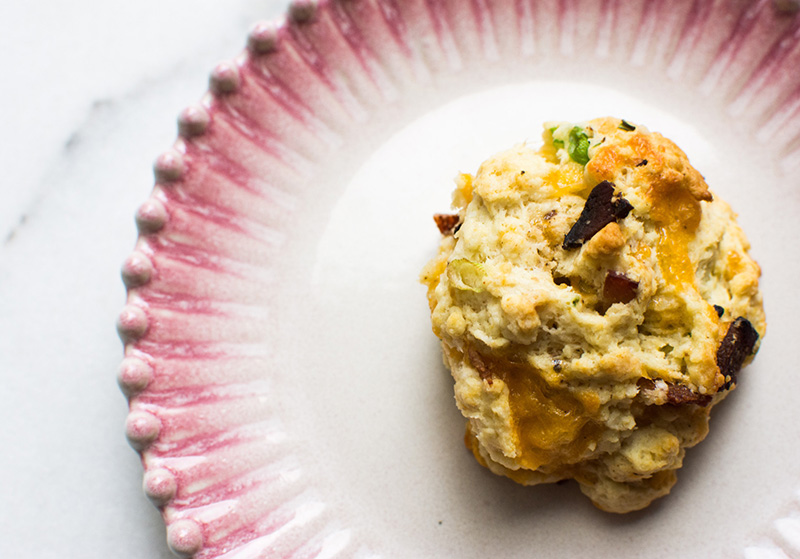 Every time those warm golden bites emerge from the oven I am sent into a food memory frenzy, remembering the tales of grandmothers and great-grandmothers who made biscuits that were unforgettable.
I've come to realize that biscuits (especially drop biscuits) only require a few steps. Plus, everyone in my family eats them AND they're freezer friendly. What's not to love?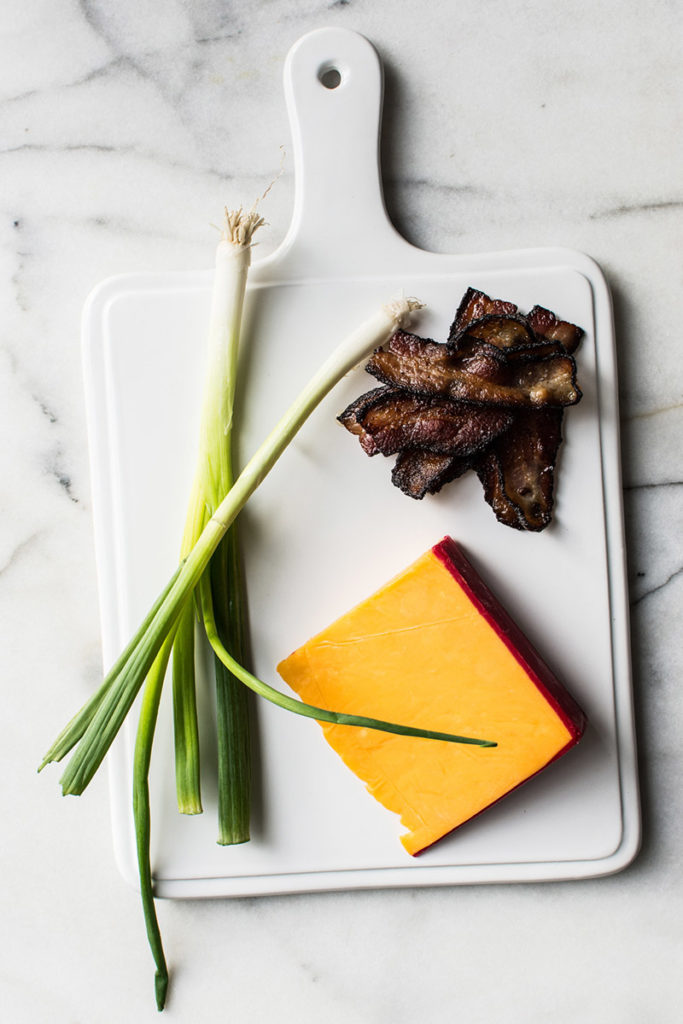 Now, let's talk a little more about biscuits though. I can say that I tend to be a drop biscuit girl instead of a knead and roll out biscuit type of girl. Rolling out dough falls low on my list of favorite activities in the kitchen (but it may be your favorite, so embrace YOUR kitchen rhythm). Drop biscuits literally require stirring and dropping.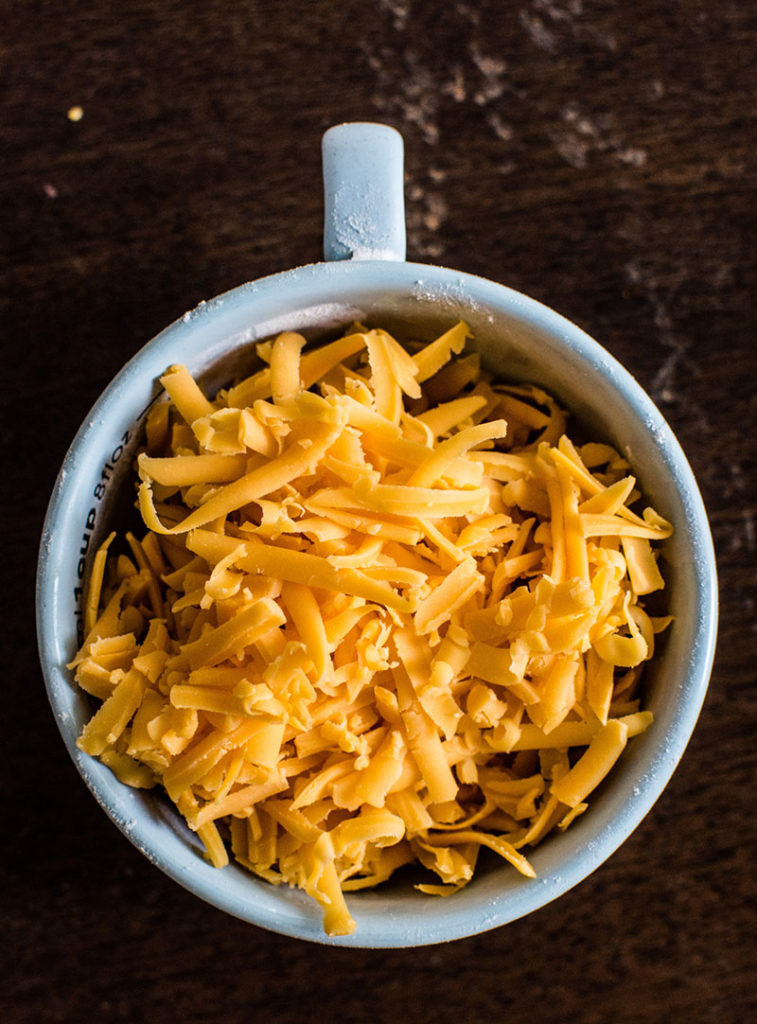 Also, when I make buttery biscuits I want to dirty up the fewest pieces of equipment. That means one or two bowls max.
I also want to utilize the ice cream scoop I finally added to my kitchen about a year ago. (sidenote: WHY did it take me so long to bring this piece of equipment into my kitchen— it is a kitchen necessity).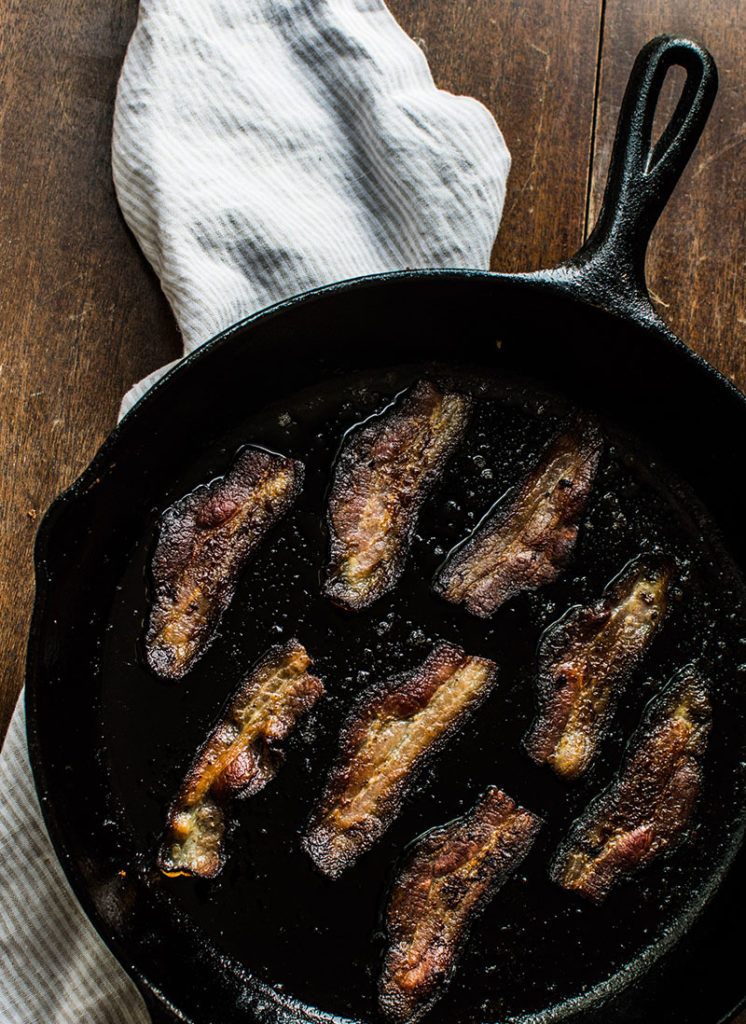 The beauty behind the drop biscuit is that it makes minimal mess and I don't have to get an arm workout by kneading and rolling out the dough (and not dirtying up a surface with lots of flour).
I do get bored with the plain biscuit though. Yes, honey is nice…so is butter. But I kinda crave a glutinous biscuit– one that, with each bite provides me with indescribable food joy.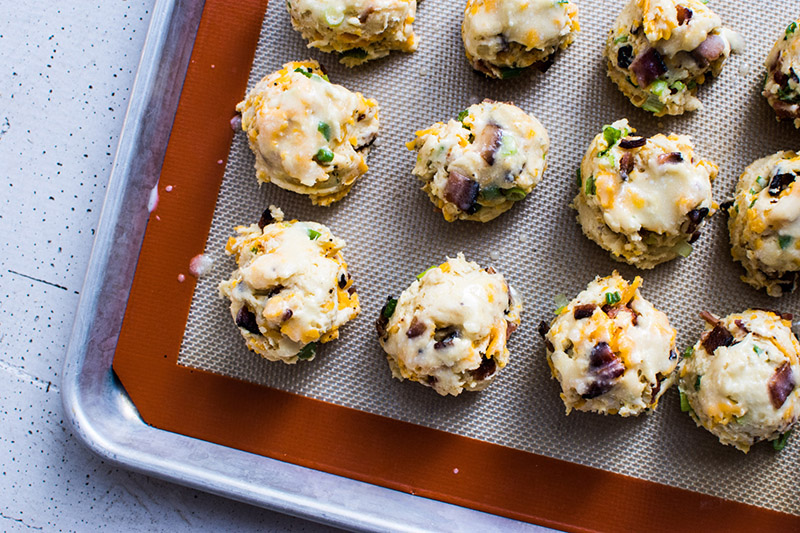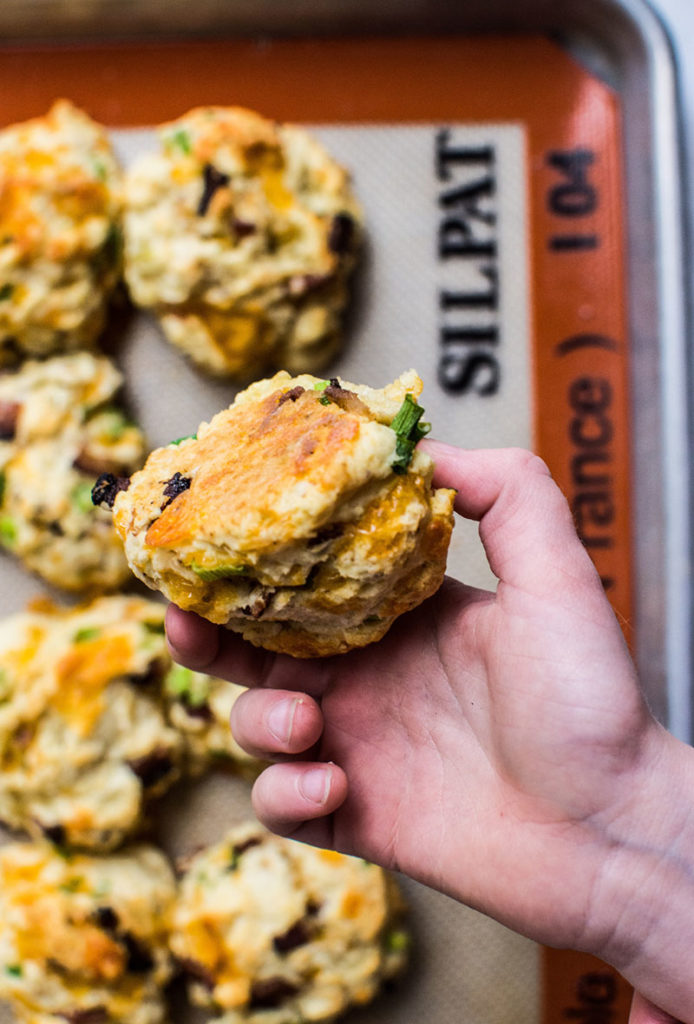 Oh, and for good measure let's not forget the scallions. We need a bit of green beauty.
So make biscuits this weekend, but not any biscuit. Make the drop biscuits of all of our dreams.
Cheddar Bacon Drop Biscuits
Ingredients
2

cups

flour

pinch

of sugar

1/2

teaspoon

baking soda

1/2

teaspoon

kosher salt

2

teaspoons

baking powder

8

tablespoons

melted butter

7

tablespoons

whole milk

1

egg

1/4

cup

sour cream

1/4

cup

scallions

,

diced

1/2

cup

cooked bacon

,

chopped

1

cup

of mild cheddar cheese
Instructions
Heat the oven to 400 degrees.

Combine the flour, sugar, baking soda, salt and baking powder into a large bowl. Stir well.

Add 7 tablespoons butter, milk and sour cream into the flour mixture. Stir well.

In a small bowl, crack the egg and lightly whisk. Add the egg into the biscuit batter. Stir well to combine.

Add the scallions, bacon and cheddar to the dough. Stir well to combine.

Using an ice cream scoop (or two spoons) out dollops of dough onto a parchment or silpat lined baking sheet. Place the biscuits about 1/2 inch a part.

Brush 1 tablespoon of melted butter on top of the biscuits.

Place the biscuits into the oven and cook 13-15 minutes (or until the biscuits are golden and cooked all the way through).

Remove from the oven and place on a cooling rack. Serve warm.