Haricot Verts have become one of my go-to vegetables to serve. Whether it's a weeknight dinner or for a dinner party, these green beauties are easy to prepare, can be made a few days in advance and need only a few ingredients to make special.
And when I say easy, I mean it is easy.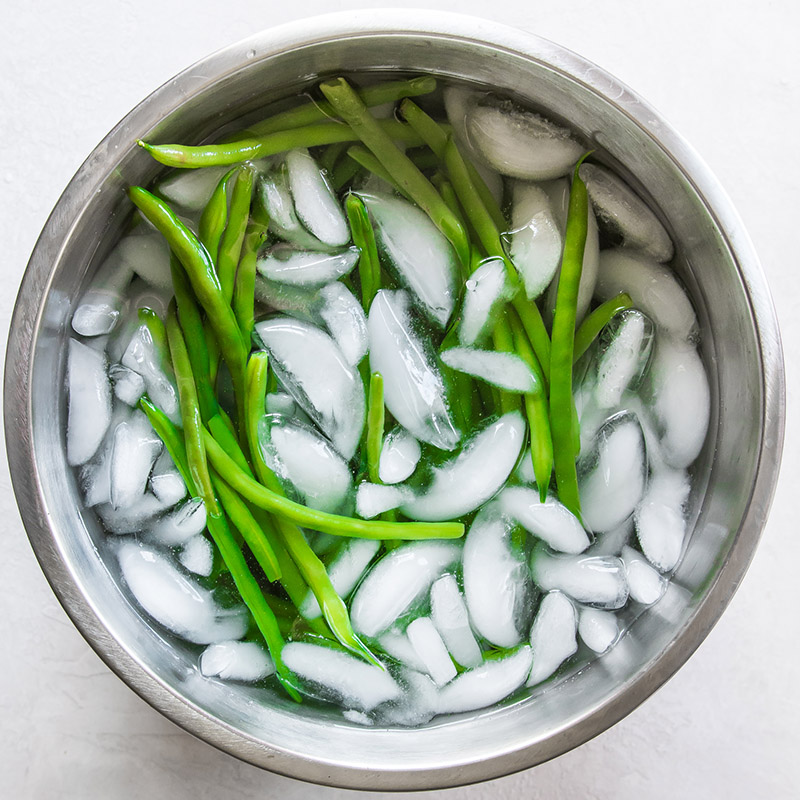 A quick boil in salty water and then a five-minute submersion in ice cold water is all that's needed to prepare the haricots. Super simple, right? Store the vegetables in the fridge until it's time to serve them.While I love this green veg, the main star of this show are the ingredients being served alongside and on top of the haricots—shallot crème fraiche and fresh herbs.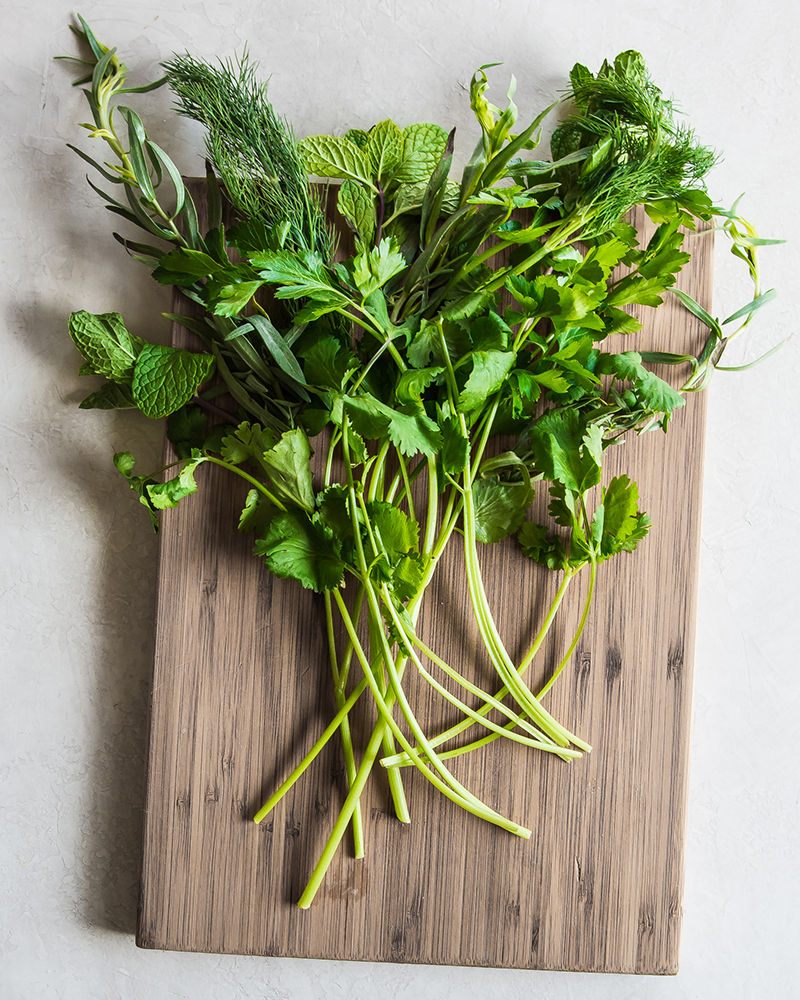 The creaminess of the crème fraiche, the powerful punch of shallots and earthy flavor pops of fresh herbs turns the salted haricots into a memorable side dish you will be making over and over.
Just a heads-up, haricot verts are easily found in the Market Street produce section. They won't be found in bulk, but in a package, already prewashed!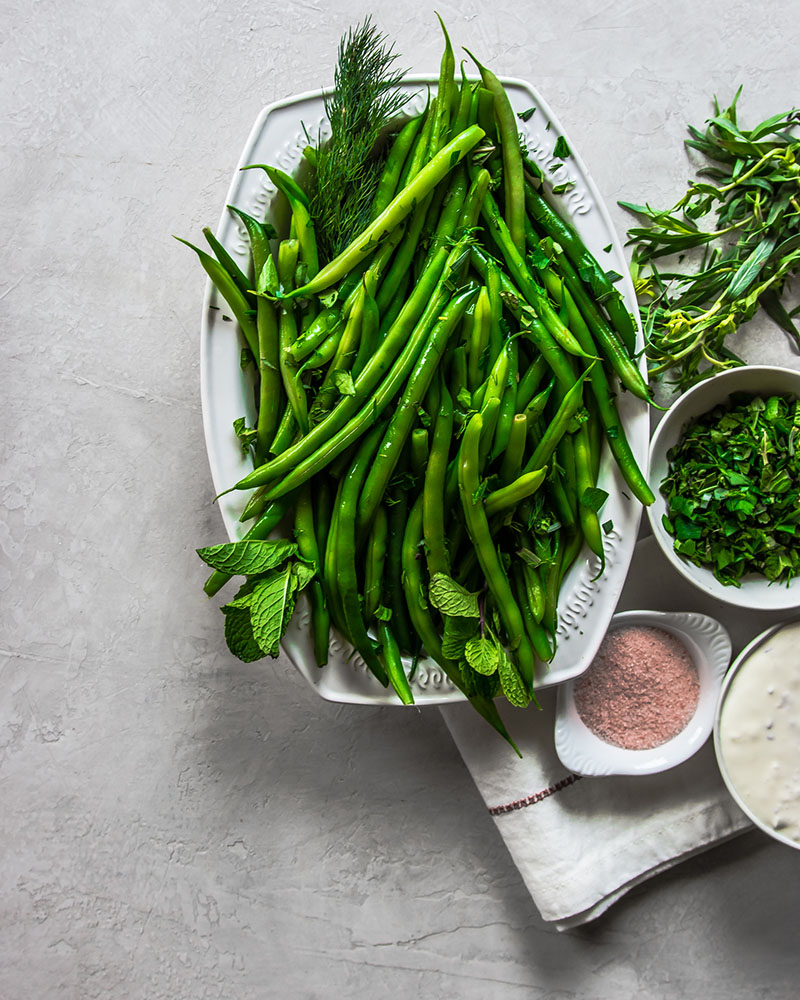 Also, don't be intimidated by crème fraiche—it's French sour cream that is smooth and creamy.
Market Street has a handful of crème fraiche varieties to choose from and all of them are stellar! This creamy dairy found in the deli-cheese section is a delight, especially when combined with freshly chopped shallots (red onion will do as well!).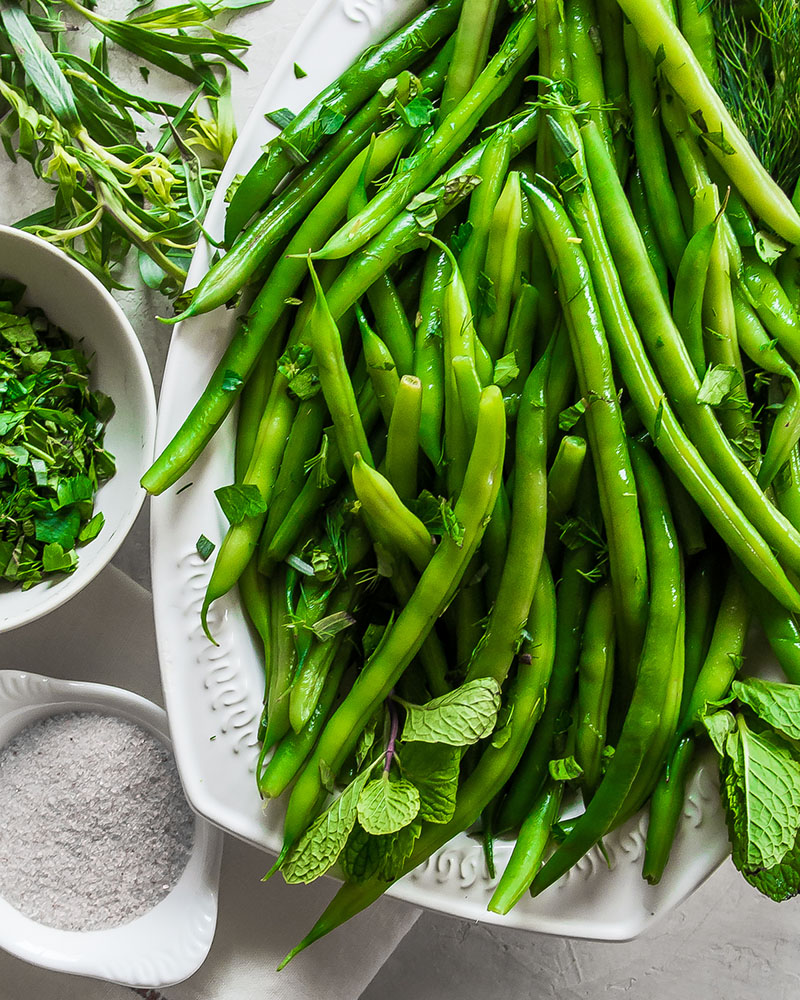 Now, once the haricot verts are chilled and the crème fraiche stirred it's time to chop the herbs. While this combination of herbs—tarragon, basil, mint, dill and cilantro—may seem like an unlikely pairing, they are not. These herbs are meant to be together. Grab a small handful of each herb and get chopping.
After five minutes, you will be finished with all the prep work and ready to move to the next task of the day. Vegetables for dinner are done and in the fridge—waiting to be served in one to three days. That my friends, is something special and a side-dish I will be going back to time and time again.
Chilled Haricot Verts with Shallot Crème Fraiche
Ingredients
1

pound

haricot verts

kosher salt

8

ounces

crème fraiche

1

large

,

or 2 small shallot, finely diced

fresh tarragon

,

finely chopped

fresh basil

,

finely chopped

fresh mint

,

finely chopped

fresh dill

,

finely chopped

fresh parsley

,

finely chopped
Instructions
Bring a large pan of water to boil. Add a few generous pinches of salt to the water. Add the haricot verts and bring to a boil. Cook for 3-5 minutes, depending upon preferred texture.

Using tongs, transfer the cooked haricots to a bowl of ice water. Submerge completely and let cool for 5-10 minutes. Remove from the water and place onto a serving platter (or store in the fridge until service). Salt to taste.

Meanwhile, stir the shallots into the crème fraiche. Cover and place into the fridge.

Combine the herbs into a serving bowl and stir to mix well.

Evenly distribute the herbs onto the haricots. Serve with the crème fraiche.
Notes
There are no measurements on the fresh herbs. I tend to use a small handful of each. Resist the urge to salt the crème fraiche once you've added the two ingredients, the green beans will be salty enough!
Disclosure: This is a sponsored post on behalf of Market Street. All opinions are my own.