Saffron is delicate and permeating, one of my most favorite ingredients. This tiny red thread brings a subtle and distinctive flavor that simply cannot be replicated by any other spice.
More than likely, your eye has quickly passed over this gem while searching for spices at your local market. Typically packaged in small glass jars, saffron comes in small quantities—a sign that a pinch can go a long way.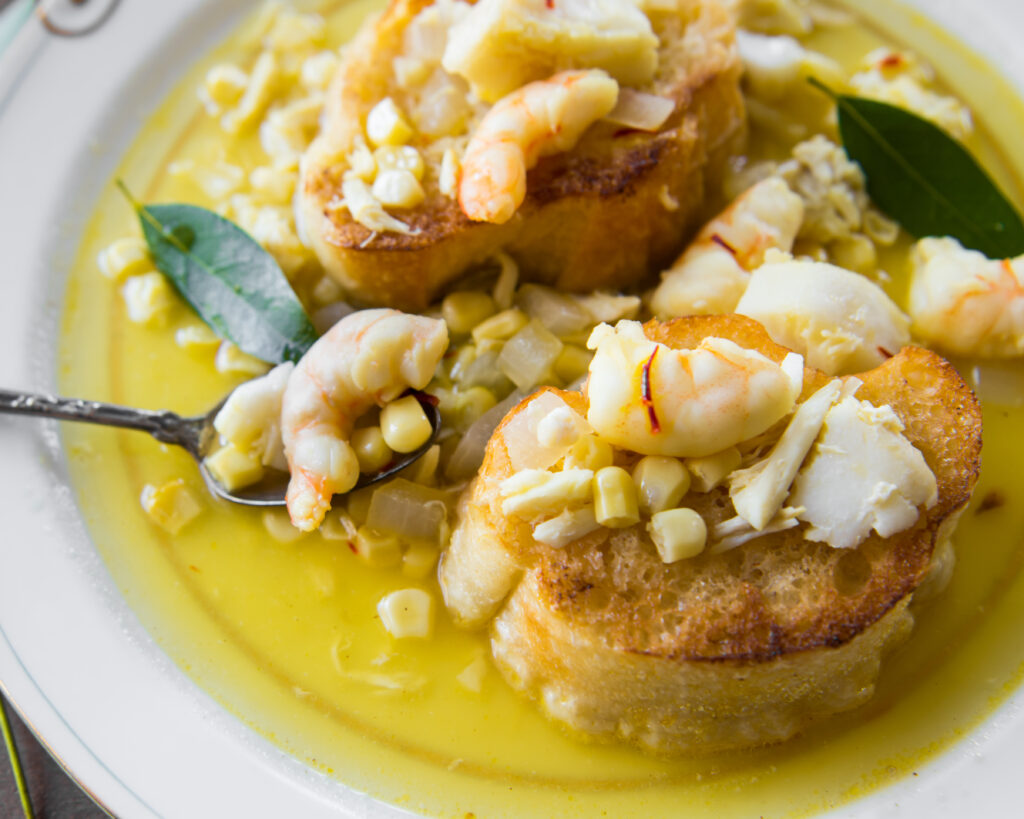 When cooking with saffron, it's best to pair it with ingredients that are light bodied, like fish and rice. Hearty, rich ingredients overpower saffron hiding its unique flavor. Earthy and sweet, saffron when combined with the right ingredients shines. From risottos to soups, saffron is a delightful ingredient to cook with, making it a staple in my pantry.
Saffron Seafood Stew is a recipe that utilizes saffron properly. Fish stock and dry Spanish wine are combined with saffron to create the foundation of the stew. Chilean sea bass, shrimp and crab is the hearty yet delicate filling. A touch of corn is added to the stew before it is served on top of bakery-fresh bread. This recipe is easy to prepare and quick to cook. Land and sea are combined to create mesmerizing depths of flavor.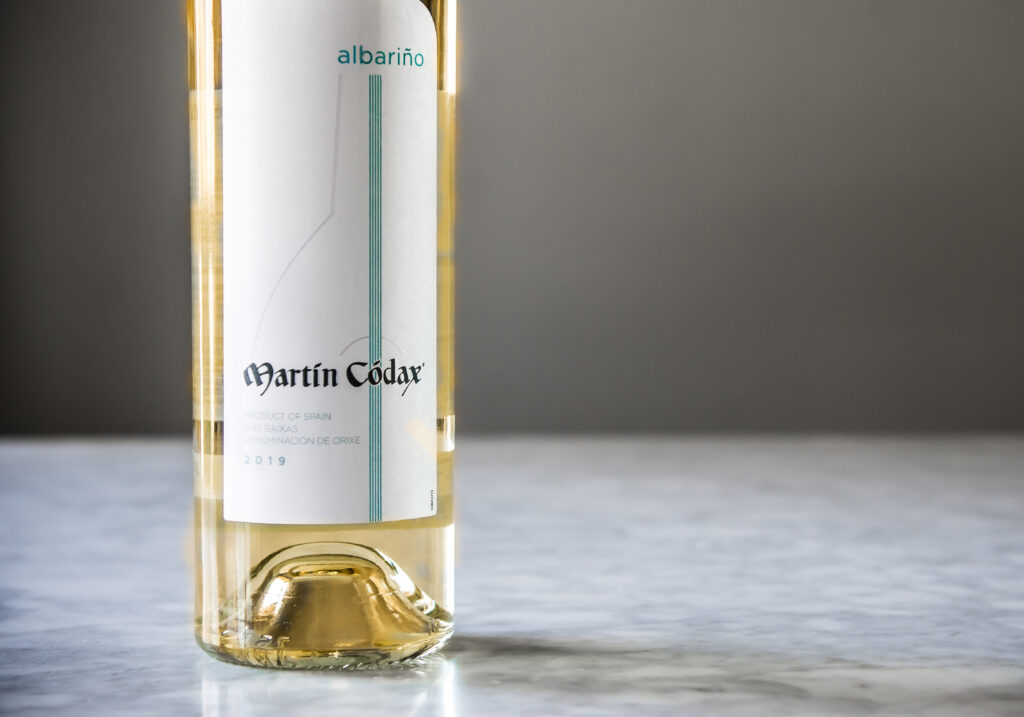 Market Street is my one stop shop for this meal. Classic, quality ingredients are awaiting me every time I step foot in this shop. I rely upon this local grocer to provide my kitchen with the best ingredients so I can create outstanding meals. Fish stock! Saffron! Fresh breads! Seafood! Market Street is a cook's best friend.
When cooking this recipe, keep in mind that this stew reflects my cravings for seafood, you may want to experiment with other elements of the sea.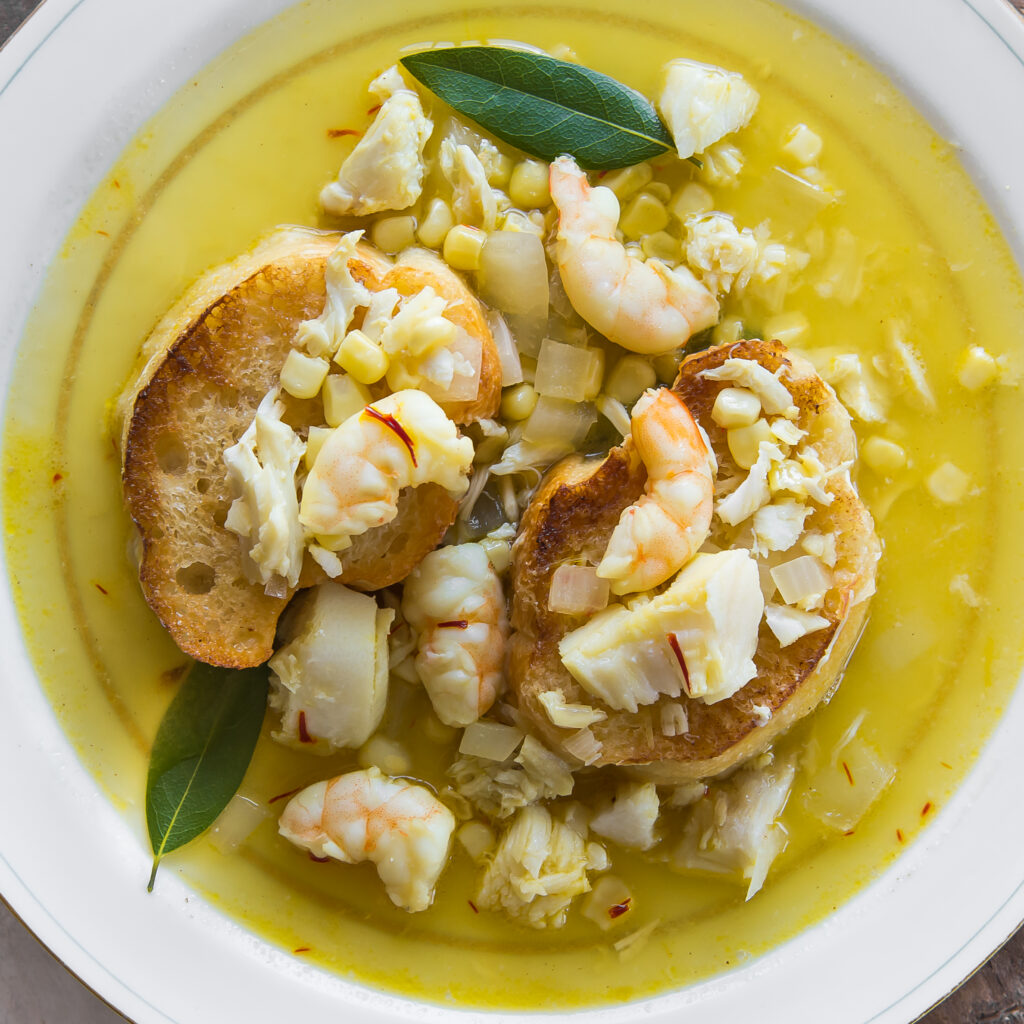 For instance, Market Street carries a wide variety of fresh seafood. Ask a fish monger and they may direct you to try that day's best catch. Mussels perhaps? Or if you're feeling… fancy perhaps lobster?
Whatever direction you take with Saffron Seafood Stew, remember to keep the flavor profile light. No sausage, tomatoes or cheese—let the saffron shine. Marry this treasure of an ingredient with elements that will highlight its unmatched essence.
Disclosure: This is a sponsored post on behalf of Market Street. All opinions are my own.
Saffron Seafood Stew
Ingredients
2

tablespoons

extra-virgin olive oil

1

cup

onion

,

diced

2

garlic cloves

,

chopped

1

cup

dry Spanish white wine

3

cups

low-sodium chicken stock

4

cups

fish stock

1/2

teaspoon

saffron

,

crumbled

1

fresh bay leaf

,

torn in half

1

teaspoon

kosher salt

1/2

lb

shrimp

,

cut into halves

2

lb

Chilean sea bass

,

cut into 1-inch pieces

4

ounces

lump crab

1

cup

yellow corn

1

teaspoon

sherry vinegar

French baguette

,

cut into thick slices and toasted
Instructions
In a large pan, add the olive oil and onion. Cook over medium heat until softened, about 4 minutes. Add the garlic and cook until fragrant, about 30 seconds. Add the white wine, chicken stock and fish stock and deglaze the pan.

Add the salt, saffron and bay leaf into the cooking liquid. Bring to a boil and reduce the heat to low. Cover and let simmer for 10 minutes.

Place the shrimp and sea bass into the pan and cook for 10 minutes, or until all fish is completely cooked. With about 2 minutes of cook time remaining, add the crab, corn and vinegar. Stir to combine and allow to warm.

Meanwhile, toast the baguette slices until golden. Place the bread into the bowl and ladle the soup on top of the bread. Serve immediately.