Did someone just post a summer-tastic, easy to assemble tasty recipe? I think so!
Oh, that was me. <high-five>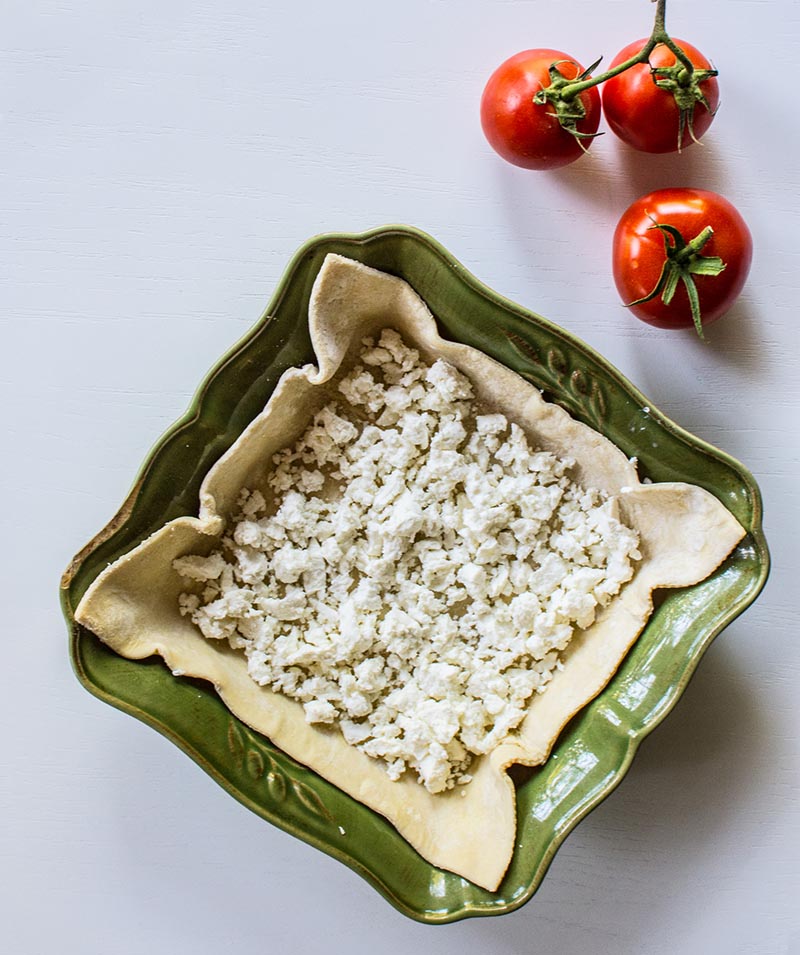 Tomato Goat Cheese Tart is a perfect summer-lovin' oven recipe. It requires basic assembly skills, little prep time annnnd the piece de resistance—delicious, fresh ingredients from Market Street.
Not only does this Tomato Goat Cheese tart have all of the above characteristics, but it also involves puff pastry, balsamic vinegar and fresh basil leaves. This is one of the most heavenly food combinations.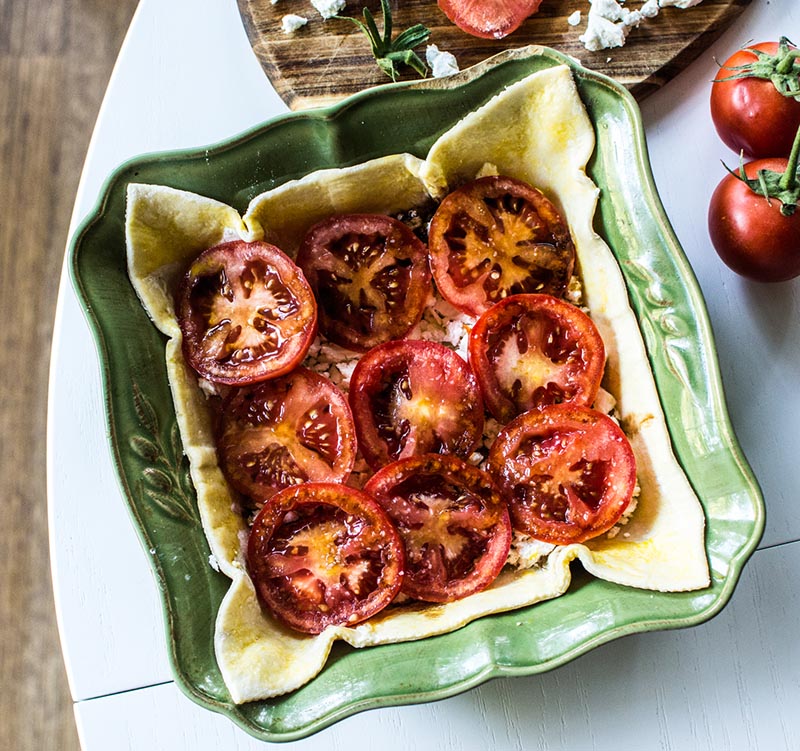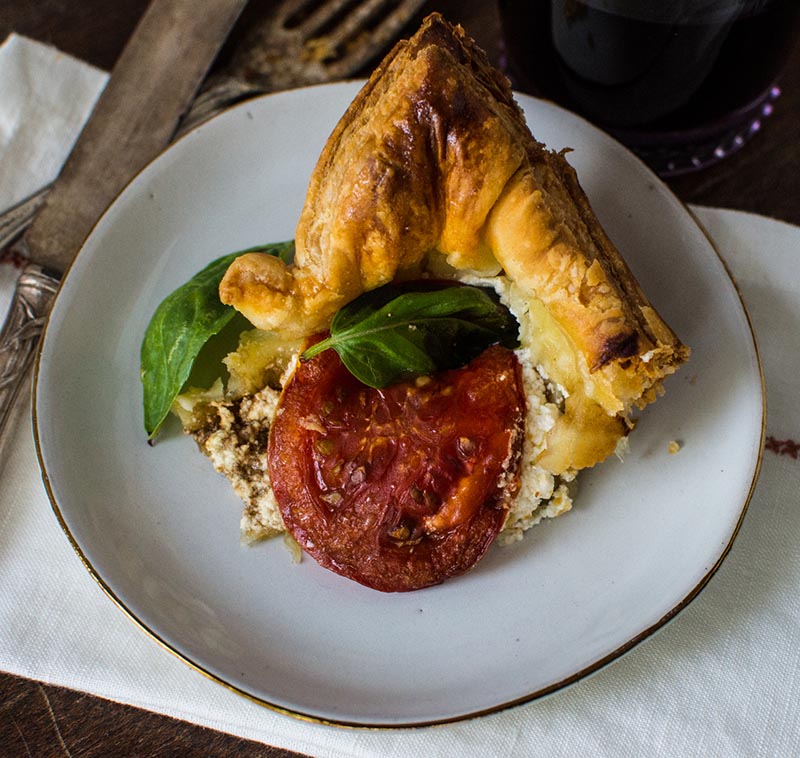 This tart is a quick and appetizing bite that is perfect for breakfast, lunch or dinner. Truly, it's great for a beautiful starter or even a midnight snack (let's face reality— a 9 pm snack because I'm asleep by midnight these day) too.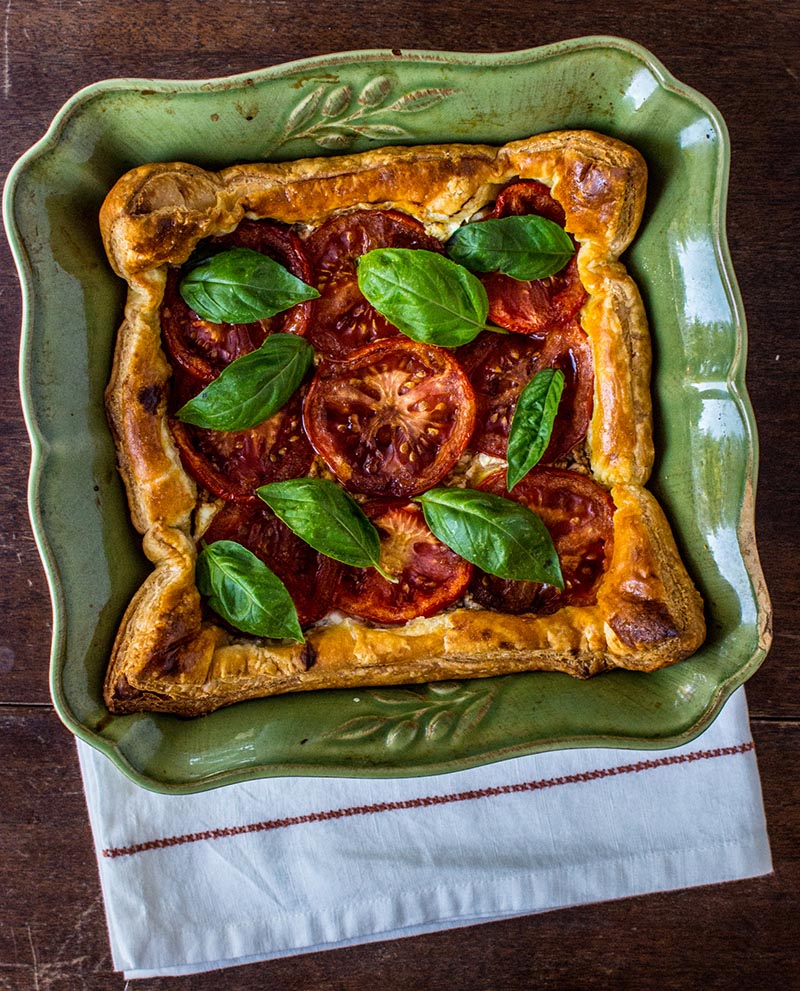 It's summer time and you're working hard having a LOT of fun. So keep the fun going– order these ingredients for the Tomato Goat Cheese Tart (and the rest of your weekly menu items) via Market Street's online shopping service, STREETside. Roll up in the summer fun-mobile (I mean, that's what we call OUR vehicle this season), let the helpful Market Street staff load your load groceries and head home to make the tart that will become your summer go-to anytime bite.
Tomato Goat Cheese Tart
Ingredients
1

sheet puff pastry

canola oil spray

8

ounces

goat cheese

,

broken into pieces

roma tomatoes

,

sliced

extra-virgin olive oil

sea salt

balsamic vinegar

1

egg

fresh basil leaves

,

whole or chopped
Instructions
Heat the oven to 400 degrees

Spray the inside of a 10×10 baking pan with canola oil. Place the sheet of puff pastry inside the baking pan.

Top the puff pastry with a layer of goat cheese.

Place the tomatoes across the puff pastry to cover the goat cheese

Add a drizzle of oil on top of the tomatoes and goat cheese. Sprinkle with sea salt. Add a generous drizzle of balsamic vinegar on top of the tomatoes.

Place the egg in a small bowl and whisk it to make an egg wash.

Lightly coat the edges of the puff pastry with the egg wash.

Place the baking pan into the oven and cook for 40 minutes or until the edges are golden brown. Remove the tart from the oven.

Evenly distribute the basil over the tart. Serve immediately or at room temperature.
Disclosure: This is a sponsored post on behalf of Market Street. All opinions are my own.