Recently, my daughter asked to cook without assistance.
Rejoice! She wants to cook on her own. However, on this first request I had to ask myself "what recipe can I give her to let her experience a nod of independence from me but also experience kitchen success?"
To know how to properly cook an egg is a fundamental kitchen skill that is easy to acquire. That's why I selected scrambled eggs to represent her "Kitchen Independence Day."
In order to prepare her for this freedom I had to walk through the scrambled egg process 2-3 times. However, besides just knowing the steps to cooking scrambled eggs I required a few other things from her before allowing her to cook by herself. She needed to prove that she
can gather all the equipment on her own (i.e. know where the bowls are, where the whisk is stored, where the eggs are in the fridge). Knowing your way around the kitchen is critical to cooking success.
can turn the stove on by herself and adjust it to the proper heat level (safety first)!
knows how to hold and use a knife
clean up the entire workstation after she is finished cooking (my mother always said "a good cook cleans up after herself!").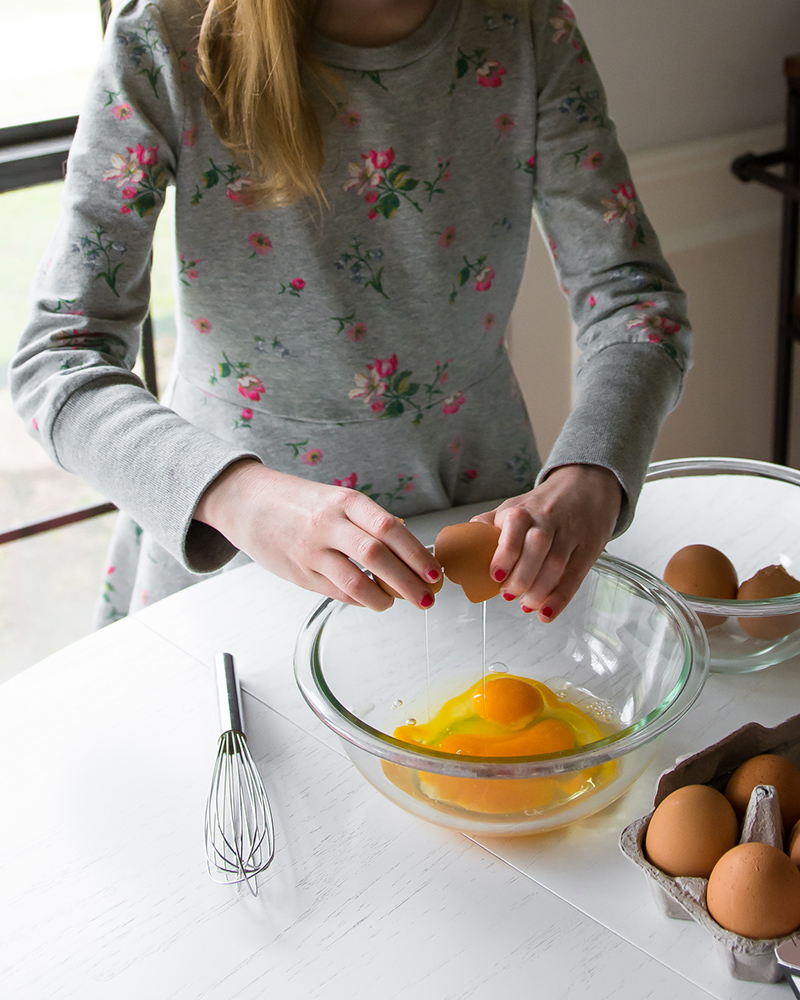 A few notes on equipment and ingredients
Having the proper equipment makes scrambled eggs easy to cook AND clean up. I use a Baletti ceramic skillet I purchased at Market Street. The ceramic coating works just like a Teflon nonstick, but it is free from toxins. These amazing pans can be found near the spices and oils.
A rubber spatula (also available at Market Street!) makes for an easier time to stir the eggs and scrape up any pieces of the egg that sticks to the bottom or side of the pan.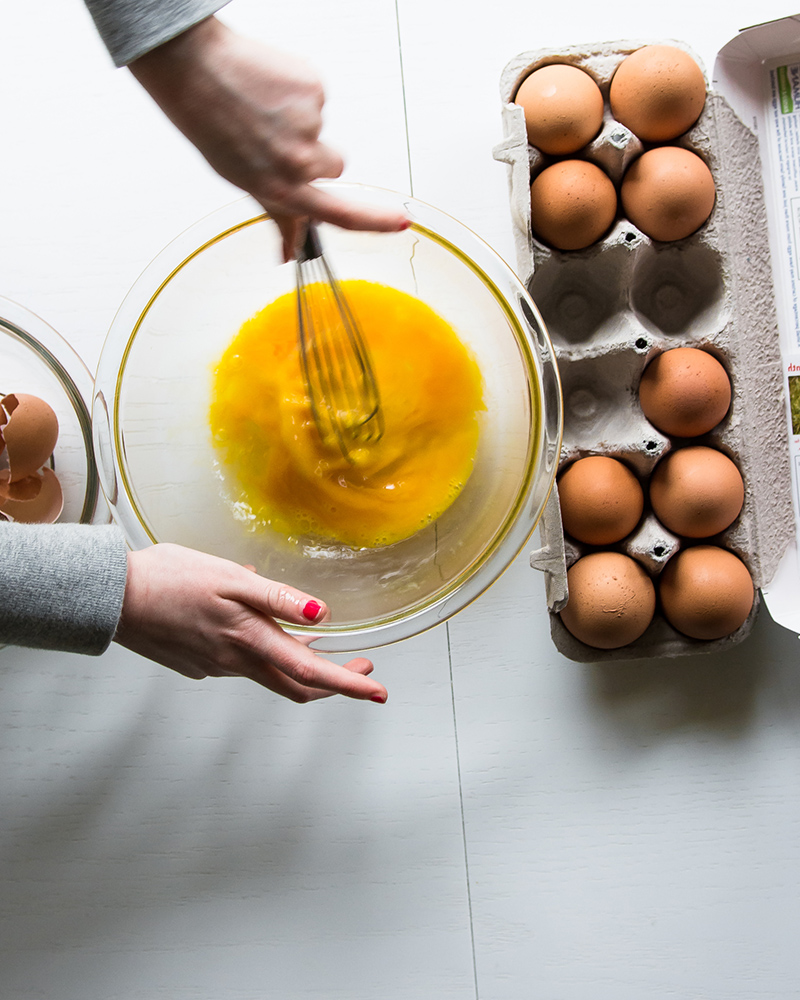 I am currently obsessed with Vital Farms. They offer a variety of dairy products, and two of my favorites are their Pastured Raised Eggs and their butter. "What grows together goes together" is a perfect description for these two quality products found at Market Street's dairy section.
Now that you have energy and confidence to start letting your children cook in the kitchen independently I say "good luck, and congratulations!"
How-to-Make Scrambled Eggs
Equipment
non-stick pan (I prefer a ceramic pan)

2 bowls (1 medium and 1 large)

whisk

rubber spatula
Ingredients
Butter knife

1

tablespoon

unsalted butter

3-4

eggs

kosher salt
Instructions
Using a butter knife, cut the butter and place into the nonstick skillet

Place skillet onto stove.

Crack one egg at a time into the medium bowl. Place the egg shells into the small bowl. Repeat until all eggs are cracked.

Turn the stove on to medium-low heat.

Whisk the eggs until frothy.

Once the butter is melted, swirl the pan to let the butter coat the sides of the pan.

Pour the egg mixture into the skillet and stir the eggs using the spatula.

Season the eggs with two to three pinches of kosher salt. Be sure to scatter the salt evenly over the eggs.

Continue to stir the eggs for 3-4 minutes.

Remove from heat and serve warm
Notes
If you want to equip your children with kitchen skills but don't know how to teach them, follow this easy guide below. Read this tutorial together and then, if you feel like they are ready, let them cook! You'll be getting breakfast in bed soon due to this kid-friendly scrambled eggs tutorial.