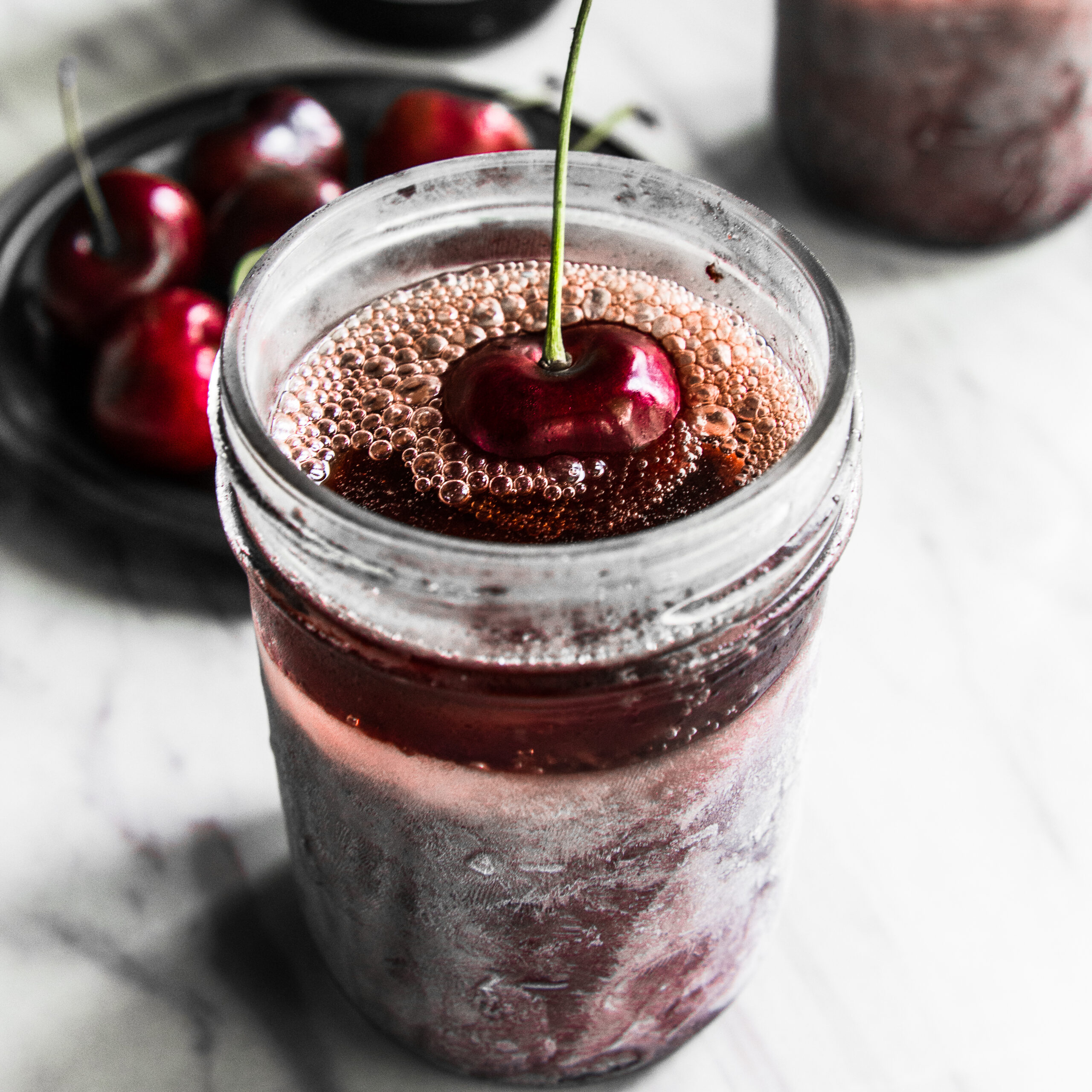 A frozen treat is a balm during the sweltering days of summer, especially when fresh seasonal produce is used!
While berries get so much of the spotlight during summer, cherries sometimes are forgotten. With the need to remove their pesky pits, cherries require a little bit of effort to enjoy. In my books, this is even more reason to pursue these lovely summer fruit; it is a labor of love that is well worth the effort! A fresh ripened summer cherry has no equivalent.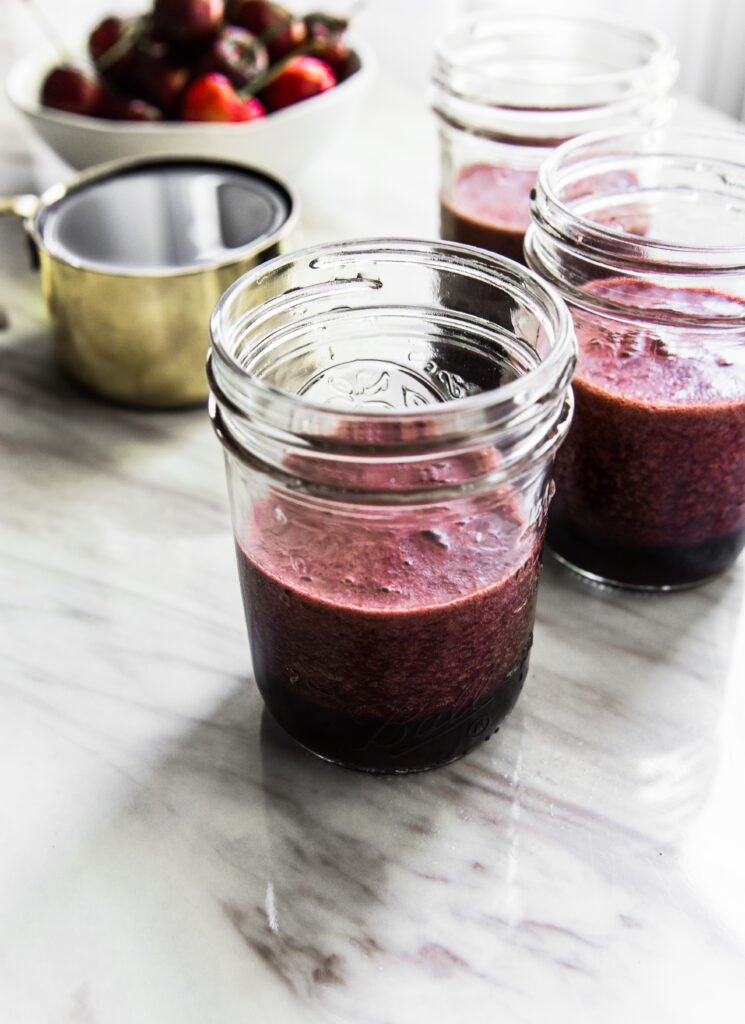 When May arrives, so do the cherries at Market Street. I'm first in line to grab my bag full of cheery red orbs. What do I make with these cherries? So many things! From classic Cherry Jam (click here for the recipe) to the savory and sweet Pan Seared Pork Chops with Rosemary Cherry Glaze (click here for the recipe); sweet to savory cherries are versatile and can satisfy any craving.
This summer, Cherry Champagne Granitas will be my go-to fresh cherry treat and Market Street will be providing all the goodies to make it.
Cherries: Cherries thrive all summer long and this recipe only requires one cup of pitted cherries. While cherries can be spendy at times, using only a small portion helps meet those food budget requirements! Plus, I'll let you in on a little secret—frozen cherries also work in this recipe. You can make Cherry Champagne Granitas all year long!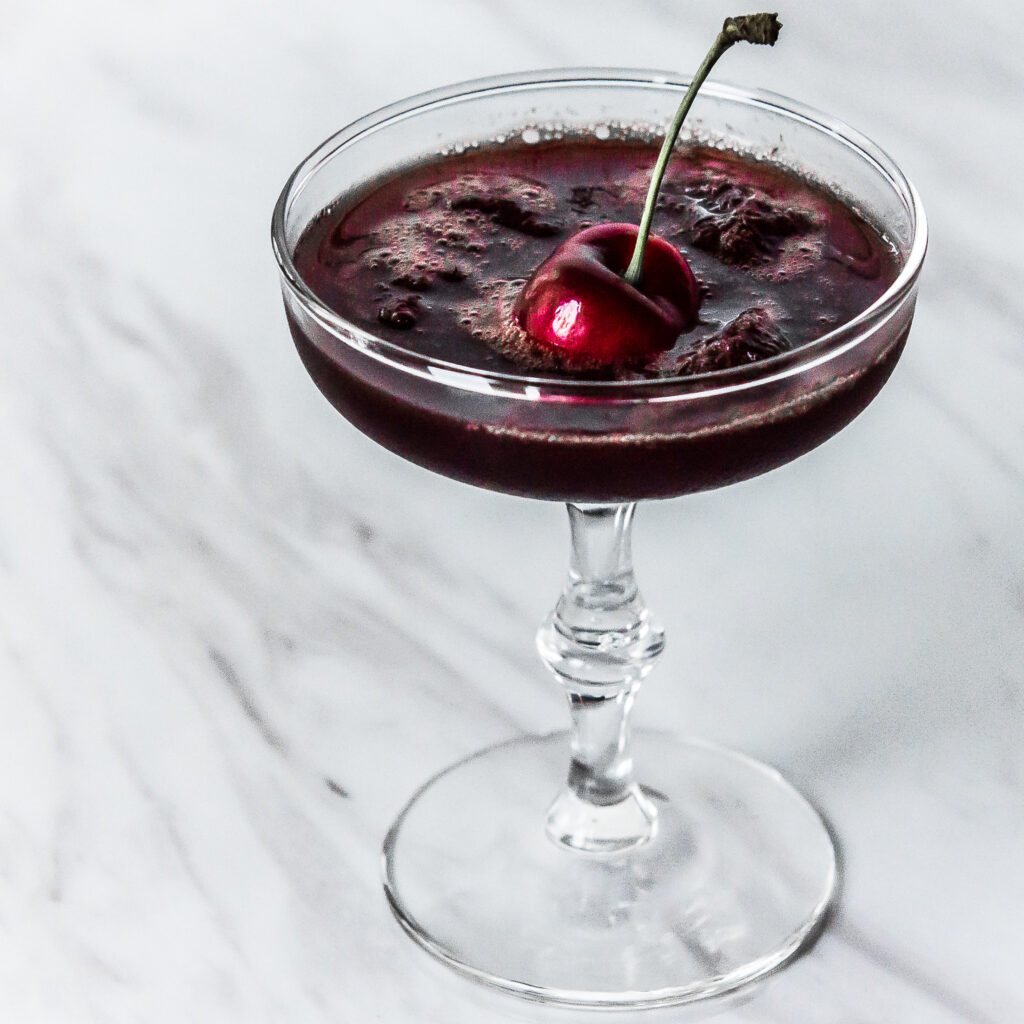 Champagne: This recipe makes three to four drinks and one bottle of Champagne will be sufficient. If you're serving a group of friends, utilize Market Street's wonderful selection of mini champagne bottles. They are the cutest things plus you can mix and match with choosing a variety of sparkling wines such as Prosecco or California brut. Ask a Beer and Wine Steward if you have any questions on what would be the tastiest with this drink—I frequently rely on their pairing knowledge.
Cherry Juice: YES! There is jarred cherry juice and it's delicious and flavorful. Market Street carries two varieties: dark cherry juice and tart cherry juice. Reach for the dark, tart is *very* tart and won't make the most palatable treat.
All you need are three ingredients to make this summertime "chill" and I'm so excited for you! Grab that seasonal produce and start blitzing and freezing. Cherry Champagne Granitas are your ticket for summertime fun!
This is a sponsored post by Market Street. All opinions are my own.
Cherry Champagne Granitas
Do not use tart cherry juice for this recipe. It will lead to a very tart sip. If you cannot find fresh cherries frozen cherries will work, however be sure the cherries are thawed. An industrial blender works best with this recipe. However, if you do not have one, do not fret. A regular blender or food processor will do the trick, but the drink will not have super smooth finish. To make a clean serving glass, stir the granitas do not shake. You can find dark cherry juice in the juice aisle at your local Market Street. You can also make a large batch of granitas and serve in individual drinking glasses. 
Ingredients
1 1/2

cup

dark cherry juice

1

cup

cherries

,

pitted (plus more for serving)

Champagne

,

to top
Instructions
Place the cherries and cherry juice into a blender. Blitz until the cherries are broken down and the texture is smooth.

Pour the mixture into individual ball jars and seal. Place into the freezer and chill, stir or shake every hour until the granita is slushy, about 4 to 6 hours.

Top the granitas with champagne and serve immediately with fresh cherries.