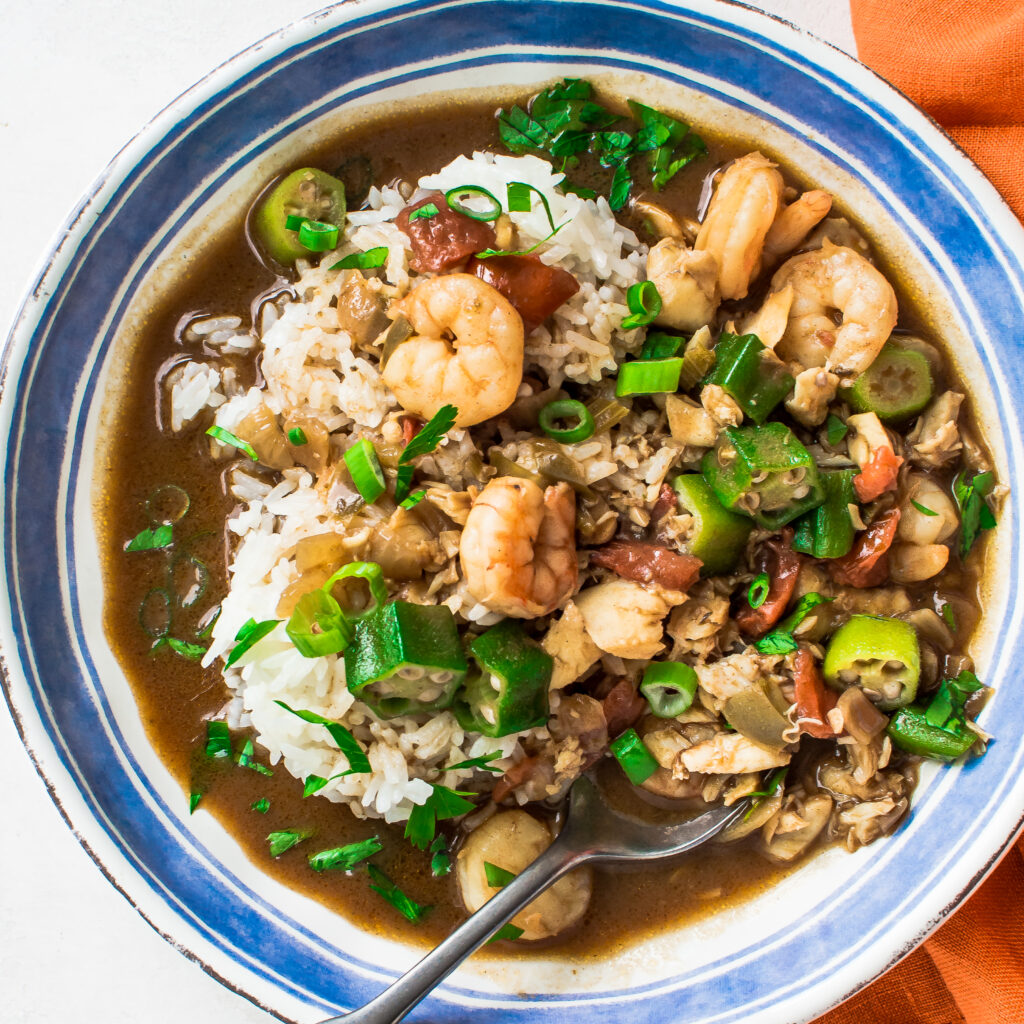 Placing seafood onto a weekly menu creates a balanced and healthy meal rotation. Seafood recipes can be versatile, flavorful, healthy or decadent. The recipes below will help you fill your cravings from a hearty gumbo to a unique salmon burger.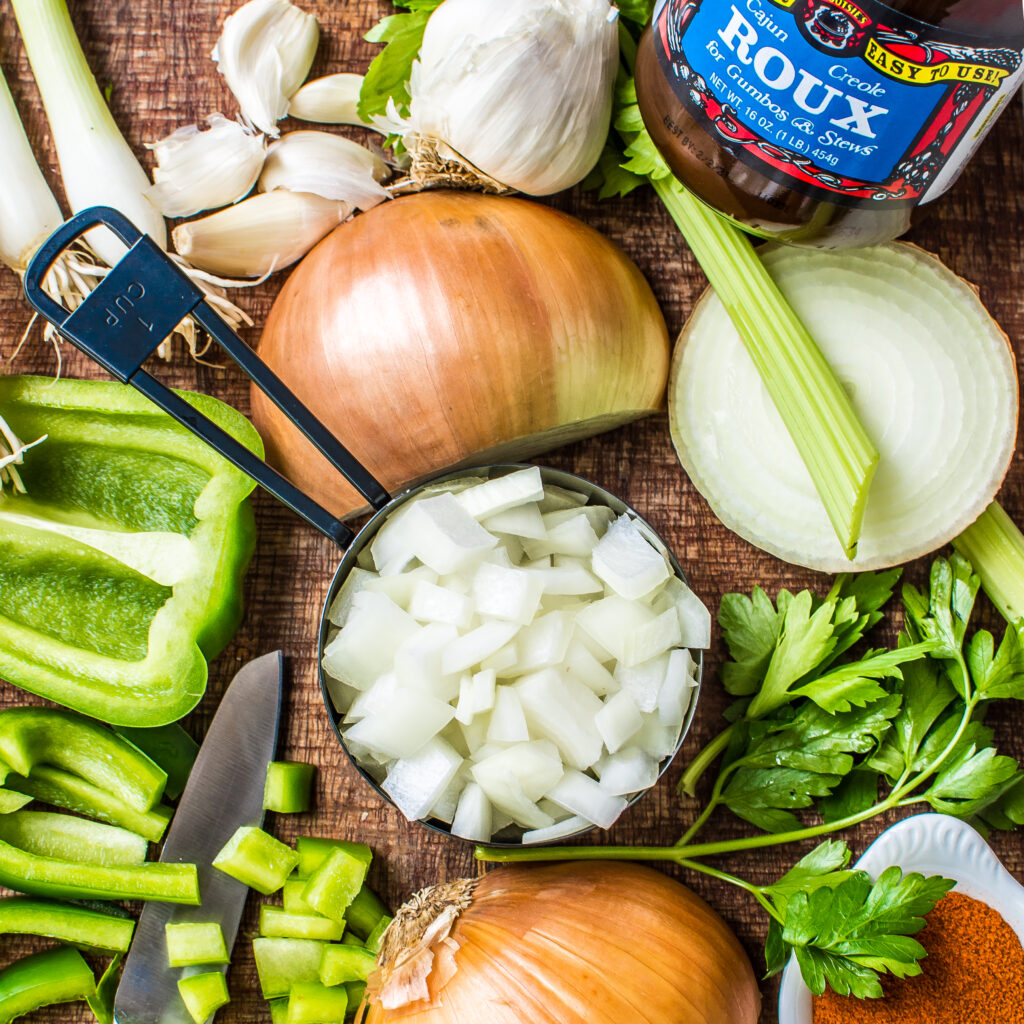 This month embrace seafood and let Market Street provide the quality ingredients you need to create beautiful meals from the sea!
This post is sponsored by Market Street. All opinions are my own.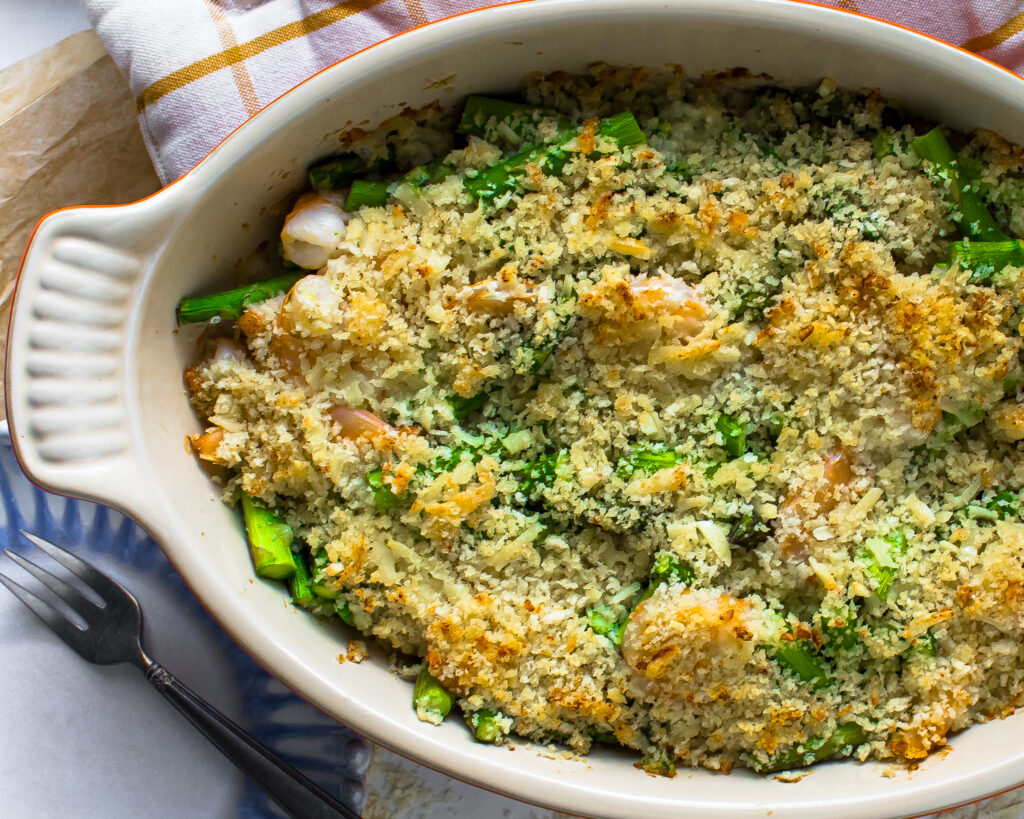 Serves 4-6
Author note: Market Street has available a pre-seasoned and prepped asparagus that would work perfectly in this recipe. If you choose to use this pre-seasoned asparagus, omit the salt. Season to taste at the end of the cooking process.
Salmon Burgers with Horseradish Cream and Green Apples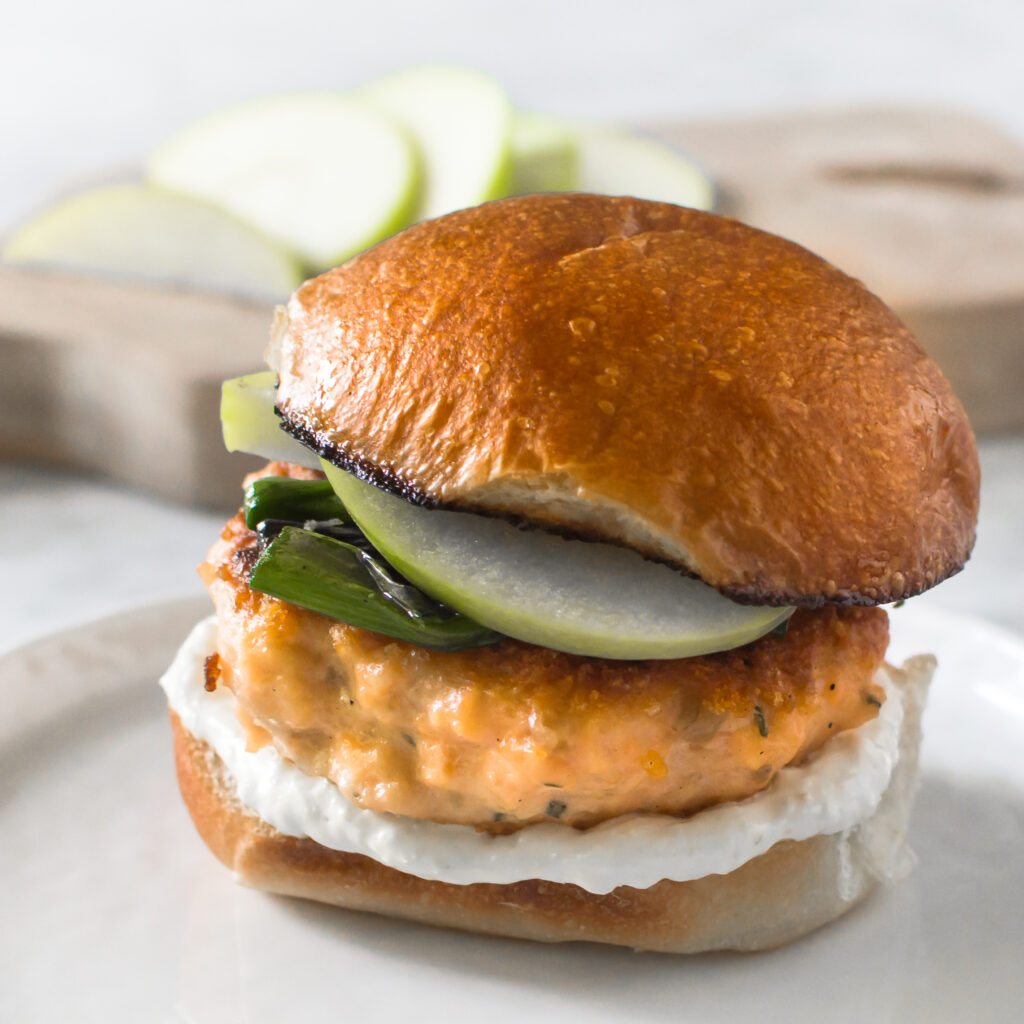 Makes 10 sliders
Author note: Market Street has a variety of salmon to select for these burgers. Either ready to cook or frozen, there are many options to choose from. Be sure the salmon used is deboned and the skin is removed. Use an instant read thermometer to guarantee perfectly cooked (145 F) salmon burgers . These salmon patties, once cooked, are freezer friendly.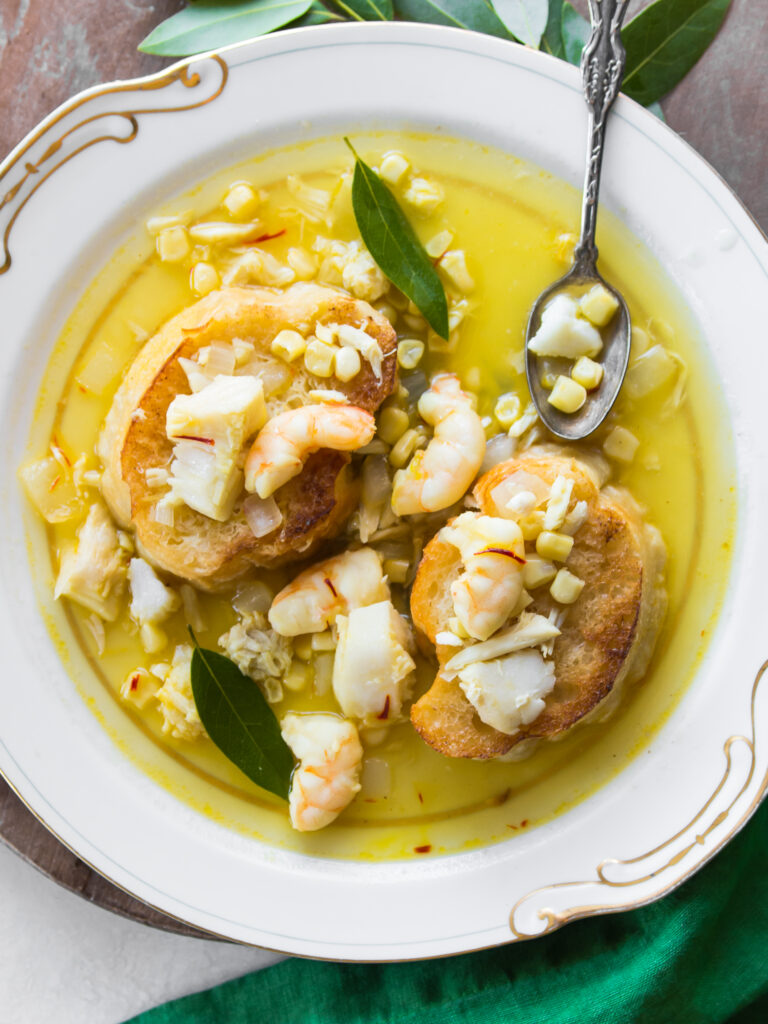 Serves 6
Author note: Speak to a Beer and Wine steward at Market Street to see what Spanish white wine they would suggest for this dish. Their insight is always helpful!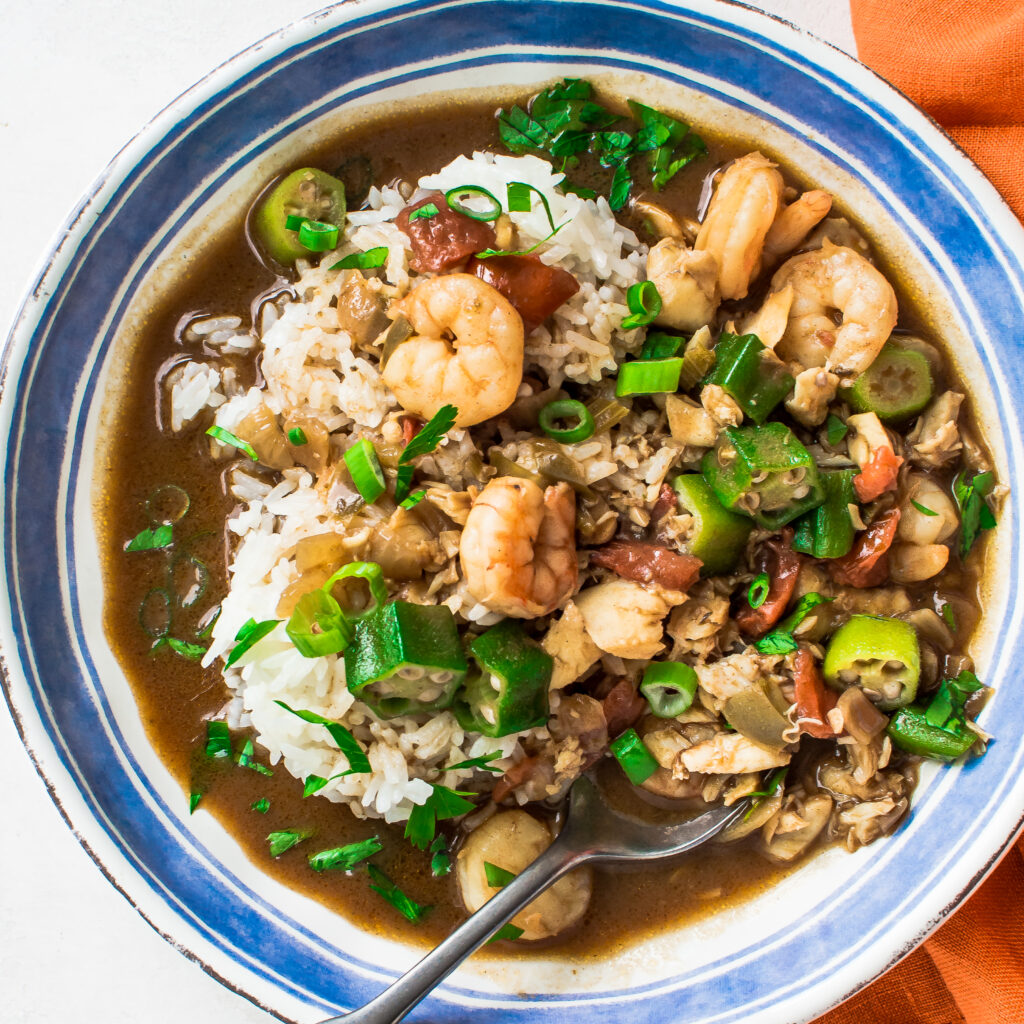 Serves 8-10
Author note: The ingredient that allows this gumbo to be "weeknight" worthy is the premade roux. Found at Market Street by the fish monger, this jar of goodness will become your best gumbo-making friend!